Supplies for Simple Bunny Cupcakes:
Store-bought Cupcakes (Or make one of our Classic Cupcakes)
Royal Icing or Candy Eyes
Marshmallows
Powdered Sugar
Powdered Mini Donuts
Pink Jelly Beans
Red and White Food Gel Colors (or Pink Food Gel Color)
A few raw Spaghetti Noodles
Frosting to glue on the eyes
Tools:
Knife
Paintbrush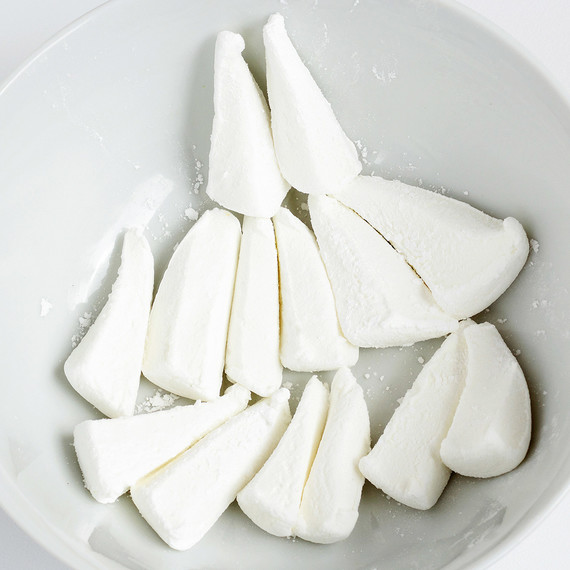 Begin by cutting the marshmallows into triangle shapes. As you cut them, dip your knife into the powdered sugar so it will make everything less sticky.
Cut them in half, and then in half again.
If they look too much like triangles instead of bunny ears, trim the inside corners to make them flat.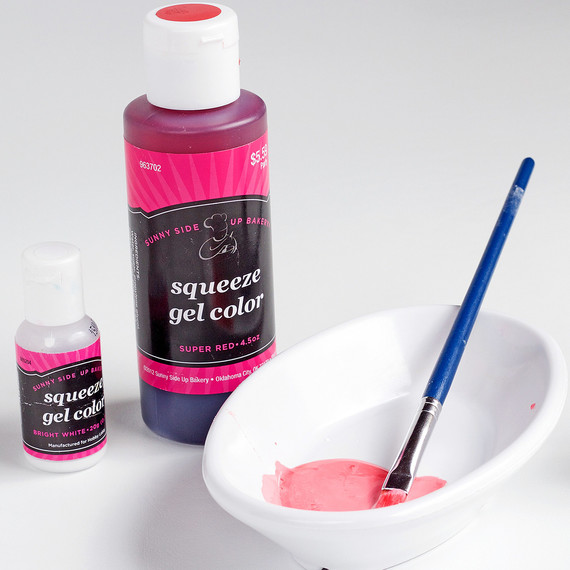 Mix some red and white food gel colors until you get the shade of pink you want for the inside of the ears. I already had a rose-colored gel, but I wanted a darker pink for the ears.
Place a drop of each color into a bowl, and mix it with the paintbrush.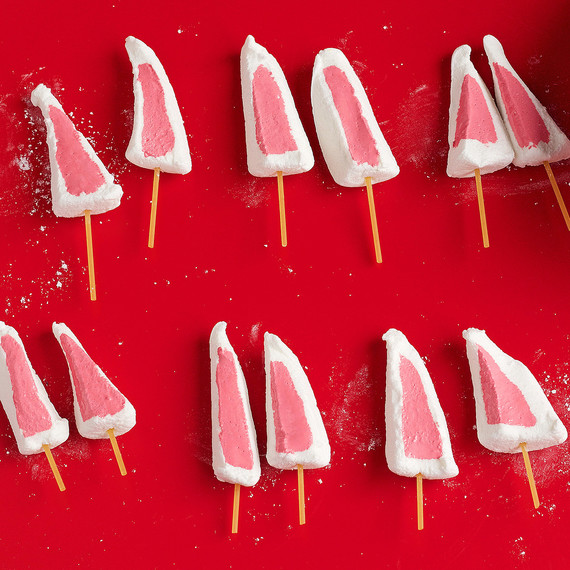 Before you paint the inside of the ears pink, insert a piece of spaghetti into the bottom of each one so that you can attach them to the donut.
Paint the inside of each ear with the pink food gel color.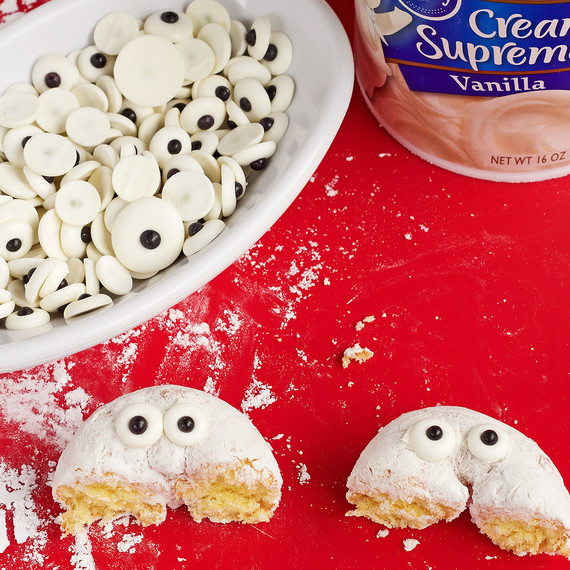 Cut a powdered mini donut in half -- you now have two bunny heads.
Next, you will need some candy eyes. You can purchase them already made at your local craft or bakery supply store, or you can see how to make your own with this Candy Eyes Video and Free Templates tutorial. Making your own will allow you to be in control of the size you need, but buying them is fine, too.
Add a small amount of frosting to the back of each eye and 'glue' them on the donut.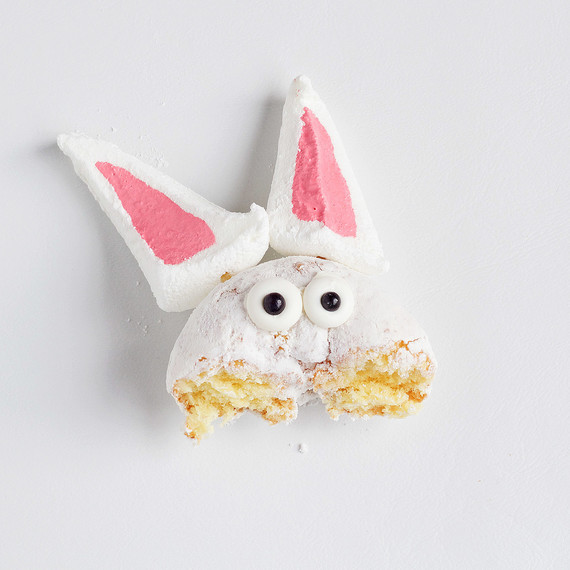 Insert the ears into the top of the bunny's head.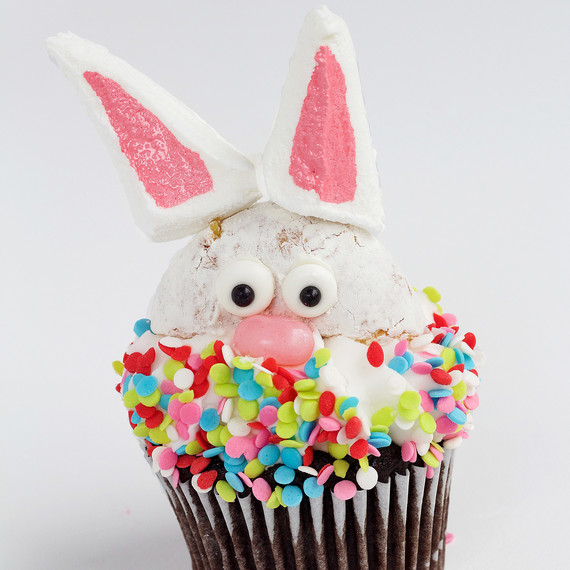 Place the bunny head on the cupcake. If you want, you can use 2 raw spaghetti noodles as stakes.
Add a jelly bean for the nose.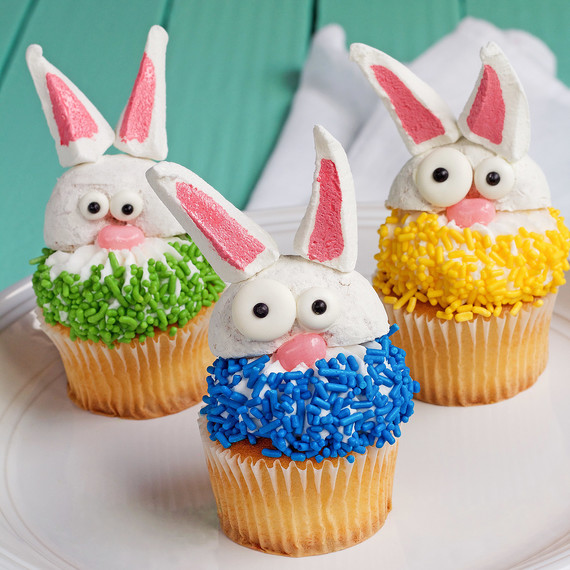 Keep in mind, this would be a great project for the kids. You can even use chocolate mini donuts and those chocolate brownie marshmallows to make some chocolate bunny cupcakes. Let your imagination run wild!