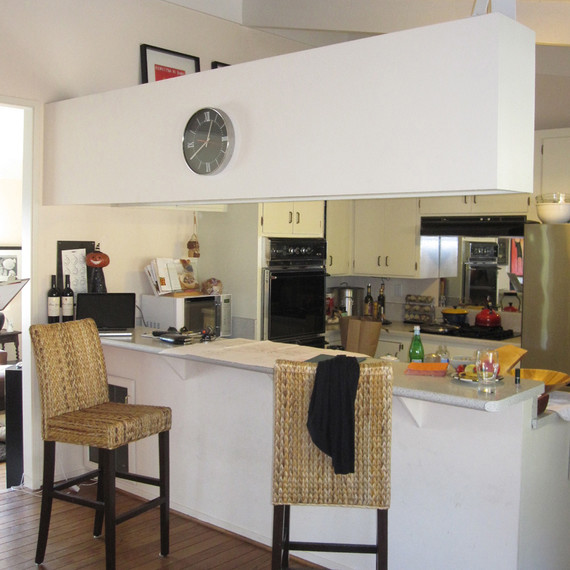 Before
This kitchen needed some attention. Several inherent design issues kept it from reaching its potential as a family gathering place. First of all, the original layout felt cramped. The counter area was dark and cluttered -- partly because there wasn't nearly enough of it -- and surface space was pretty scarce. But perhaps the biggest issue was the lack of overall style. The kitchen wasn't able to complement the rest of the mid-century interior.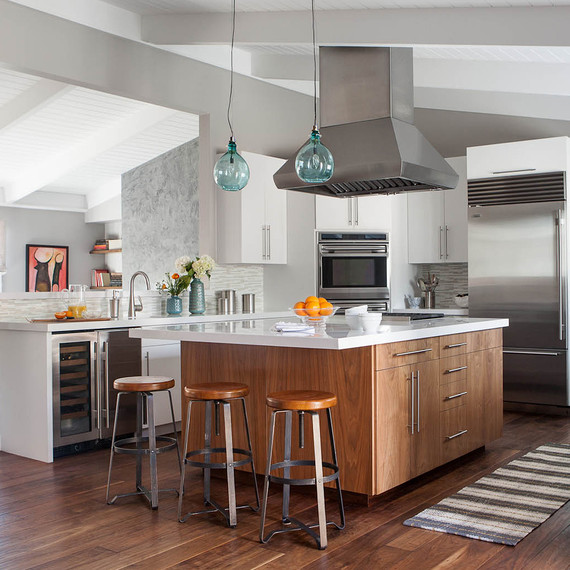 After
Now that's a transformation! It may be hard to believe, but this picture was taken from the same general angle (albeit a little farther back). What made the biggest difference was removing overhead cabinets above the eating counter. It made the entire room feel more open and spacious!
So how do you get started on a kitchen renovation like this?
First ask yourself what your current kitchen is missing and where you run into issues on a daily basis? Make a list of your priorities for the new space. Are you lacking sufficient seating? Do you want to be able to chat with family and friends in the adjoining room?
For this project we removed the peninsula and upper cabinets that were cutting off the kitchen from the dining room, making the space more airy and condusive to conversation. We added a large island with seating for the whole family and opened up the wall between the kitchen and the living room so our clients could enjoy the incredible hillside view and keep an eye on their three-year-old daughter while preparing meals.
Pro tip: Always consider the kitchen work triangle when creating your new layout. There should be easy traffic flow between the main three work areas -- the sink, the refrigerator, and the cooktop -- and no more than nine feet between any leg of the work triangle. Be sure to leave a minimum of 42" (48" is really ideal) between an island or peninsula and the perimeter cabinets to avoid traffic jams.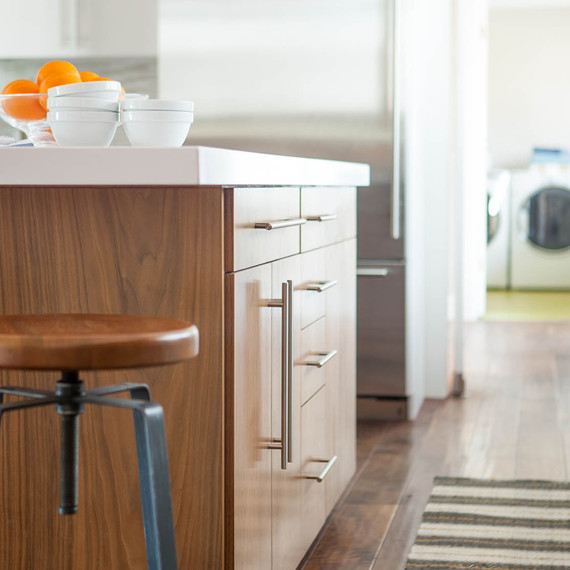 When thinking about a look for your new kitchen, consider the architectural details of your home. The most successful remodel projects complement the home's original style rather than fight it. Our clients fully embraced the style of their mid-century ranch home, so our design solution incorporated modern kitchen decor with walnut cabinets, sleek stainless steel hardware, and a warm-neutral palette that felt right at home with the white exposed ceilings and large windows. A glass brick backsplash and aqua pendant lights give a nod to 1960's decor and pair well with the clean, white Caesarstone countertops.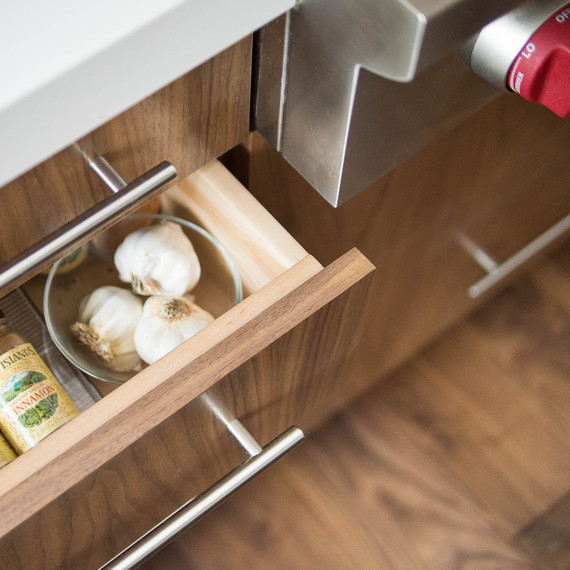 Another pro tip? Get smart about storage! Removing upper cabinets is one of the easiest ways to make a kitchen feel bigger and brighter, but you lose valuable storage in the process. We incorporated lots of clever space solutions into the island to make up for the reduction of upper cabinets. Strategically placed pull-out drawers for pots and pans and shallow spice drawers can maximize your storage space and minimize time spent searching for what you need.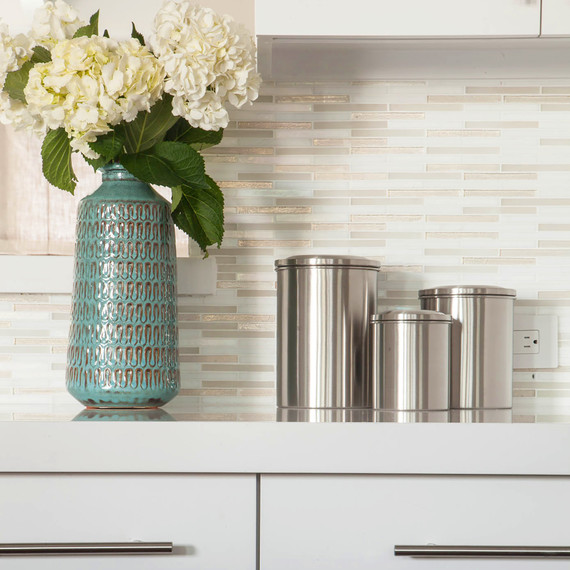 After a big remodeling project you might be tempted to skip the accessories -- don't! A few well-edited countertop pieces such as vases, canisters, and bowls will help tie your new space together. When in doubt, keep it simple! Select accessories in the same finish as the hardware and appliances used throughout the kitchen for a more cohesive look. Minimize countertop clutter where possible by creating "appliance garages" for regularly used appliances, and also use drawer organizers to keep utensils out of sight. Add a pop of color by placing oranges or lemons in a glass bowl, or you can just fill a vase with fresh-cut flowers.