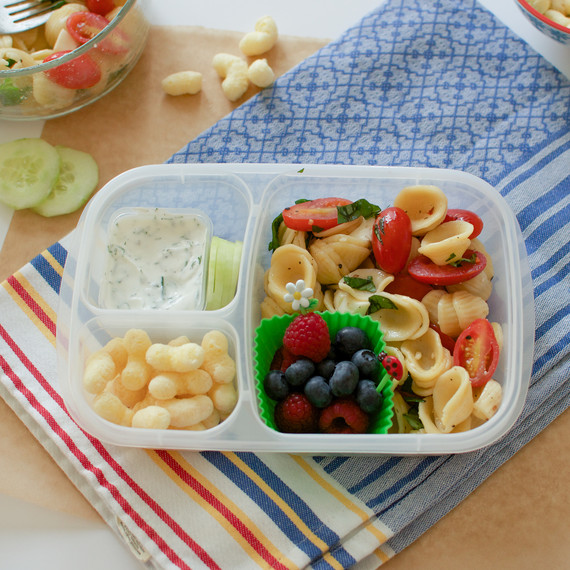 A new year is a time to reflect and start fresh. After the (over) indulgent holiday season, eating healthy and exercising regularly is usually at the top of most families' resolution lists. For us, this means sticking to a weekly meal plan, including a simple routine for fresh school lunches.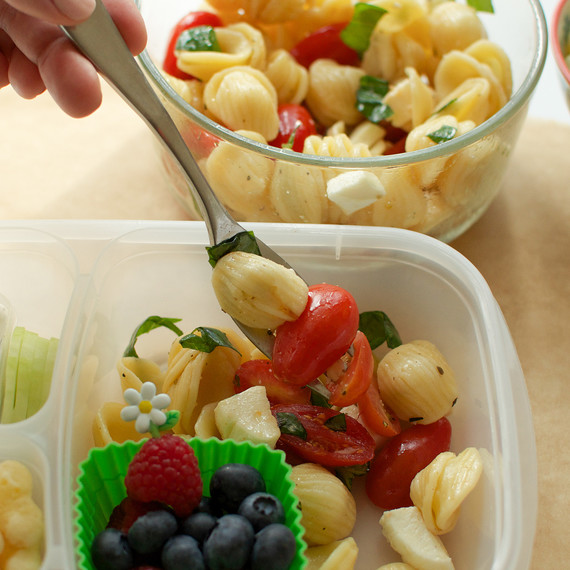 I try to make a healthy main "course" that can be repacked in a bento-style lunch box. A cold pasta dish is a great way to prep ahead -- the longer the pasta salad sits and marinates, the better it tastes! My daughter loves a simple caprese pasta salad with orecchiette pasta, cut grape tomatoes, cubed mozzarella, basil leaves, olive oil and seasonings. I make the pasta salad for dinner the night before and we enjoy it for several meals. There are endless possibilities for pasta salads!
13 Delicious Pasta Salad Recipes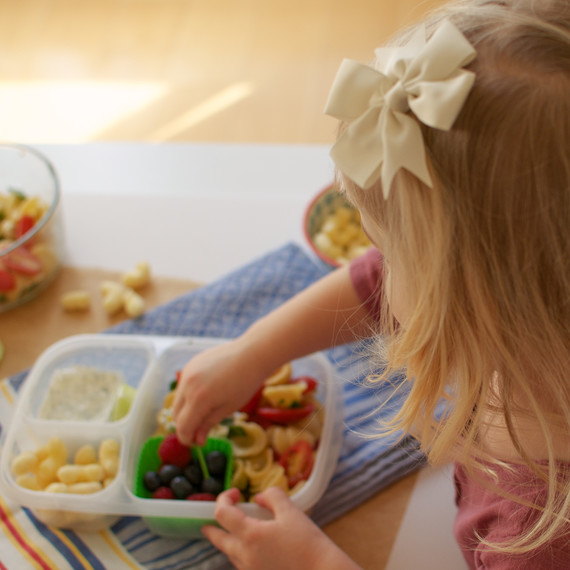 One of my favorite parts of prepping lunches -- or any meal -- is including my daughter. I admit, I don't always have the time or patience for her help, but she loves to be involved and takes pride in preparing her food. It's no surprise she eats better when she participates in the process.
For fruits and veggies I have three criteria: fresh, seasonal, and on sale. Washing, cutting, and packaging produce in advance is a major time saver, and an easy way to involve little ones.
We all know kids love snack foods. For me, keeping lunches healthy means avoiding all the sugary, high fat, and artificially-flavored snack options on the shelves. It's only natural that kids will gravitate to those foods over veggies. So I choose snacks carefully and make a point to stick with simple, non-GMO ingredients.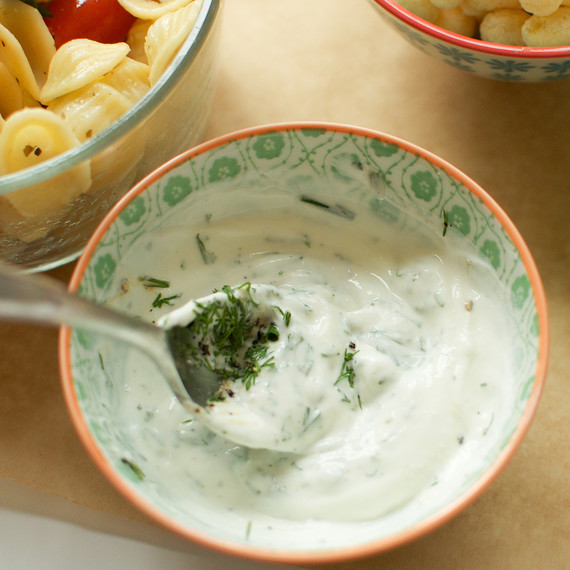 One of my go-to lunch items is a protein-packed Greek yogurt dip. I can quickly whip up an herb dip (with dill, chives, seasoning) and pair it with crunchy cucumber slices or other cut veggies. I place the dip in a small container with a lid for no-fuss transport.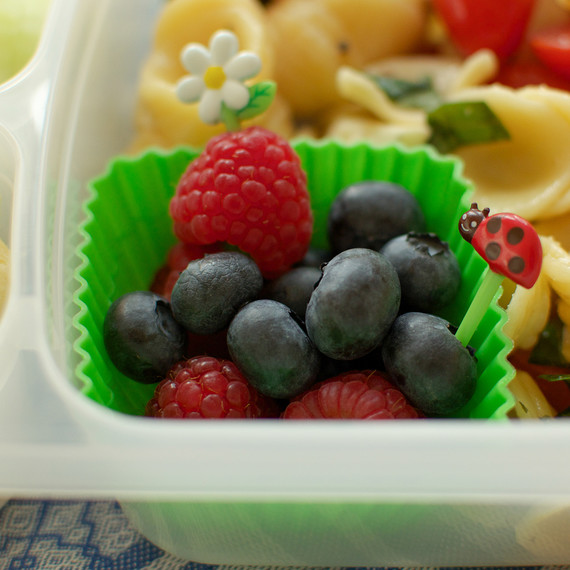 Fresh fruit is the sweetest treat. I look for featured fruits at the grocery store and pack them in a small container with mini picks. My daughter loves this! It makes healthy food a little more fun -- and more likely to disappear.
While it may feel tedious at times, sticking with a meal plan for the week and prepping lunches with your kids will create healthier eating habits.
What's in your lunch box? We want to know.
12 Super-Cool Kids' Bento-Box Lunches You Can Actually Make