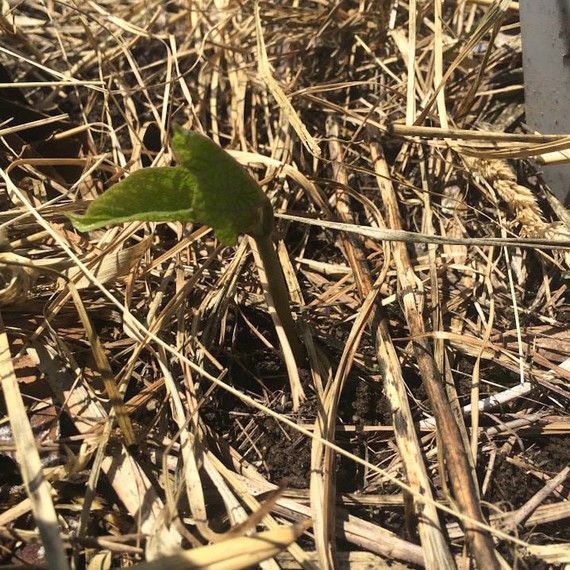 Weed-proofing a garden doesn't have to involve chemical sprays or hours spent hunched over, plucking invasive plants from between your tomatoes. A weed mat creates a barrier between your soil and the air and will prevent any plant growth beneath it. And there's no shortage of weed-mat styles: A huge variety is available for purchase in many sizes, or you can make your own from materials you probably already have around your house.
In a previous post I discussed mulch gardening, a layering method that creates a weed barrier while also feeding the plants in your garden. For that process, at Better Farm we used cardboard as our weed mat. Over time, it breaks down along with compost to create beautiful, rich dirt. Each spring we just lay more cardboard down and mulch over top to offer our plants tons of nutrition, microbial activity, and protection from extreme heat and drought.
It's important to consider a couple of factors before deciding whether you want to use weed mats:
What will you put on top of the weed mat? A lot of people use weed mats underneath mulch. This works wonderfully to prevent weeds, but all weed mats break down at some point -- meaning you'll have to remove the mulch, put a new weed mat down, and remulch. Some mats can last up to 15 years; others, one season.
What kind of garden do you have? Certain plants, as those in an English-style perennial garden, are by design meant to spread throughout your plot. A weed mat will prevent that from happening. But a vegetable garden would benefit greatly from a weed mat between rows and even around the plants themselves.
Has your plot passed the test? Then here's more information to help you decide whether to go the store-bought route or to DIY your weed mat.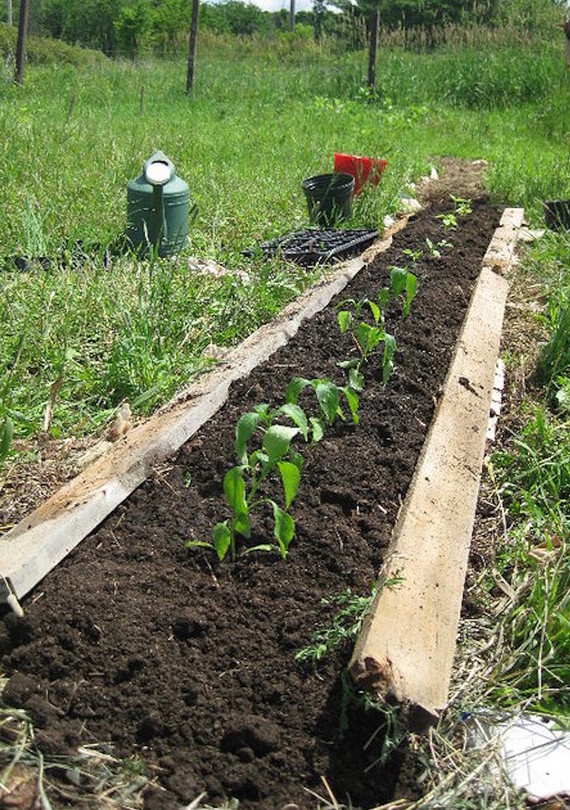 Store-Bought
The selection of weed mats you can find in the store is vast. There are precut weed mats, intact weed mats, mats that come 3 feet wide, 4 feet wide, 10 feet long, or 50 feet long -- and any variation therein. They also come in a variety of materials: polypropylene fabrics, burlap or even fabric made from mulch! Just be sure to avoid black plastic or blue tarps. These materials begin to break down quickly in the hot sun and can leach harmful chemicals into your soil.
Special Considerations: Estimated life of material, coverage.
Homemade
Grandmother of mulch gardening Ruth Stout had great success when she laid cardboard down on her rows around plants, added compost and hay and watched her garden flourish. And to this day, mulch gardening is a terrific, organic way to feed your plants while controlling weed growth and ensuring your plants stay hydrated. But even if you don't want to take on a mulch garden, you can borrow some of the techniques to weed-proof any garden or landscape feature on your property. Newspaper and cardboard are my favorites.
Now that you've selected your material and size, installing a weed mat couldn't be easier:
Leave plants in place, be sure all debris is cleared and lay your weed mat over the garden area. If you're using cardboard or newspaper, simply lay it down over the weeds and around your plants. If you haven't planted yet, wait until your weed mat is down.
Using scissors or a sharp knife, cut an X in the weed mat (a large X for big plants!).
Secure your weed mat with pins, large staples, stones or mulch over top.