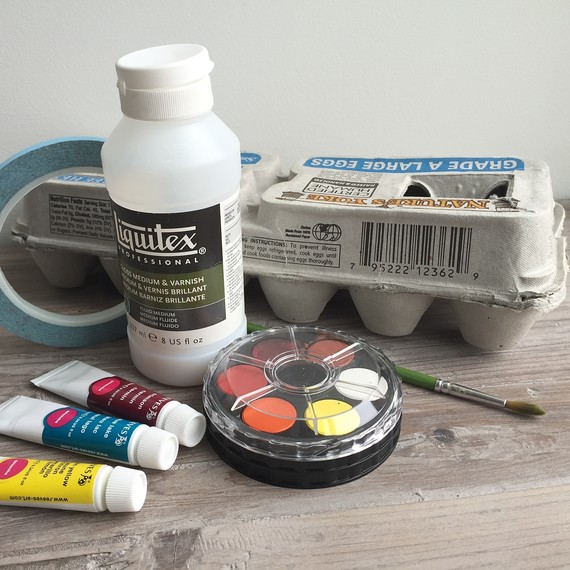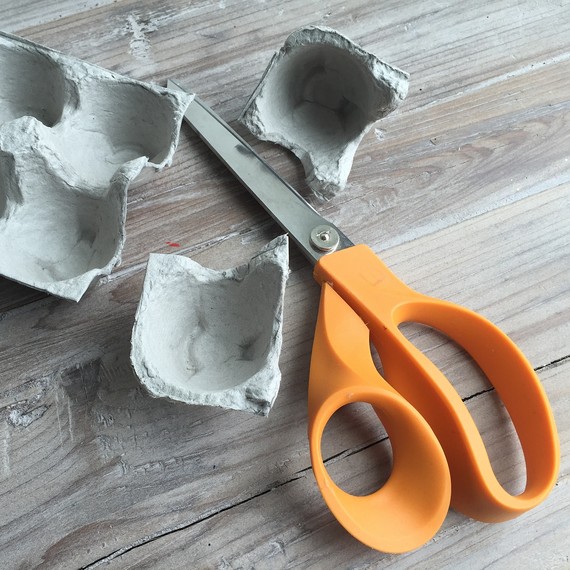 How to Make the Egg Carton Craft Shakers
1. Cut up the bottom half of the egg carton into indivudual cups. Trim off the edges of each of the cups. Try to make the cups as even as possible around the top edge. They will be joined together later so the seam needs to fit together nicely.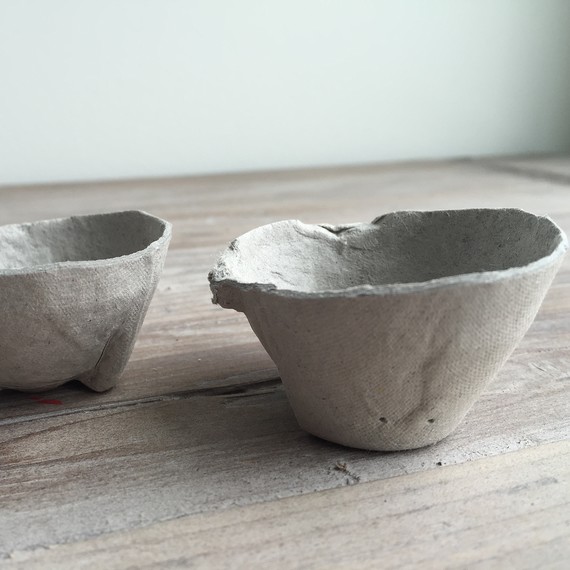 Note: These are the trimmed cups. You will need two cups for each of the shakers you want to make. You can make up to six shakers from one egg carton.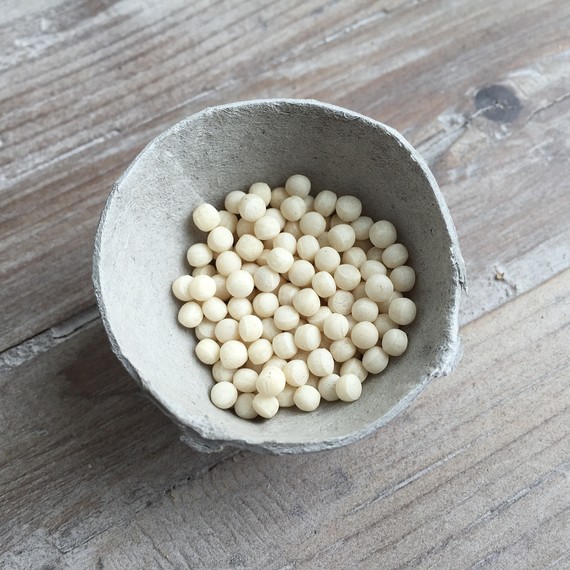 2. In one of the cups, put a handful of dried beans, rice, or couscous, as I have used here. This will make the pleasant sound when the shakers are moved.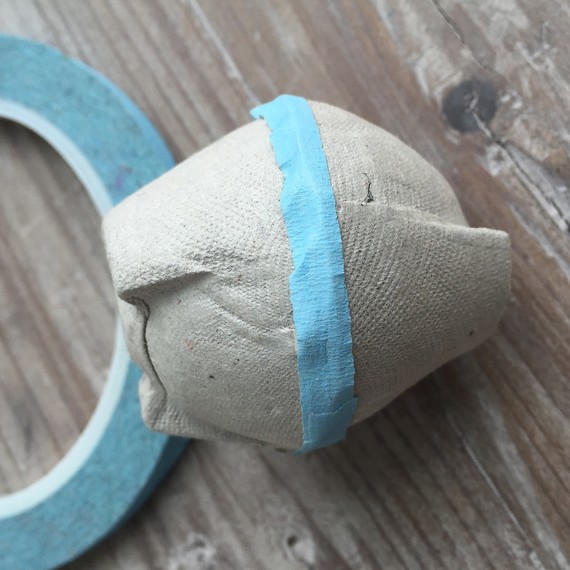 3. Put two of the cups together and tape together with paper tape, to make a hollow shaker with the beans inside. It's important to use paper tape, so that it can be painted.
4. This step is optional. To make the seam more secure, I like to add a layer of tissue paper with either glue or gloss gel. Stick pieces of the tissue paper over the seam or join of the cups, all the way around, using the glue or gel as adhesive and to paint on top of the tissue, paper mache style. This will smooth out the taped seam and will make the seam more secure so that it doesn't open up and spill the beans!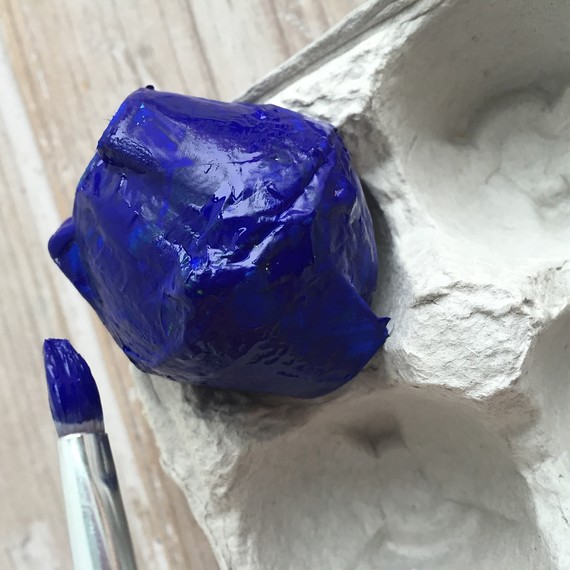 5. Paint each shaker with a different bright color. I have used red, blue, cyan, yellow, and green. Make your litte shakers look happy by painting eyes and a smiling mouth. If you like, you can brush a layer of gloss all over the shaker to make it shiny (only if you have used acrylic paint).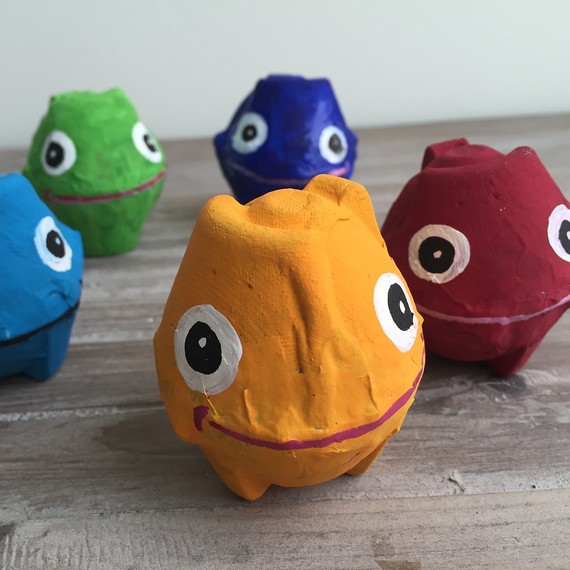 The shakers are the perfect size for little hands. And they are made of recycled material.
So don't make waste, make music, with these happy little egg carton crafts!
See More Kids' Paper Crafts