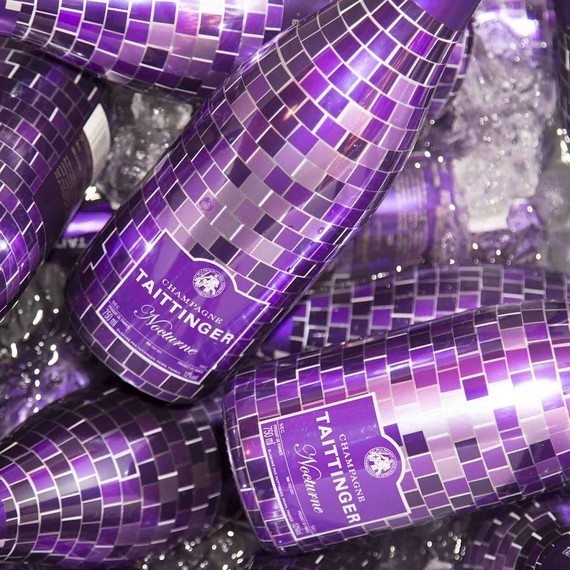 Champagne
Doyard Champagne Brut "Cuvée Vendémiaire" NV, $48.99
The Doyard family has a long and well-respected history in Champagne, and winemaker Yannick Doyard excludes all chemical fertilizers and pesticides from his vineyards and only the best fruit gets hand-selected for his belnds. The "Cuvée Vendémiaire" is a "Blanc de Blancs" Champagne, which is 100 percent Chardonnay. The bubbles are exceptionally fine, which is a signifier of high quality production. The wine in crisp and precise.
Taittinger 'Nocturne' Sec, $59.99
This is a fun one to pop because the metallic foil mosaic labeling evokes a disco ball -- hinting at the festivity this wine brings to the party! It's a blend of the three classic Champagne varietals: chardonnay, pinot meunier and pinot noir, made in the "sec" style -- meaning that there's a small amount of sugar "dosage"added during the bottling stage. So while it doesn't taste sweet per se, it translates into a round, rich, and full body with incredible smoothness and a crisp finish.
Champagne Dosnon & Lepage Recolte Noire Blanc de Noir, $50
A personal favorite of mine, the small Champagne house of Dosnon and Lepage produces this Champagne in the "Blanc de Noirs" style of 100 percent pinot noir grapes. You might know pinot noir as a red grape; however, since all pigment of red wine comes from the skins of the grapes, it's possible to extract a clear juice by pressing the grapes and immediately removing the skins, which is what these winemakers have done here. The wine is a richer and a more full-bodied style, but still bright and firm. It has a compelling salinity to it and is a little funky. If you like sourdough breads and slightly "stinky" cheeses, you definitely have the type of palate that can appreciate this interesting wine.
How to Make a Champagne Tower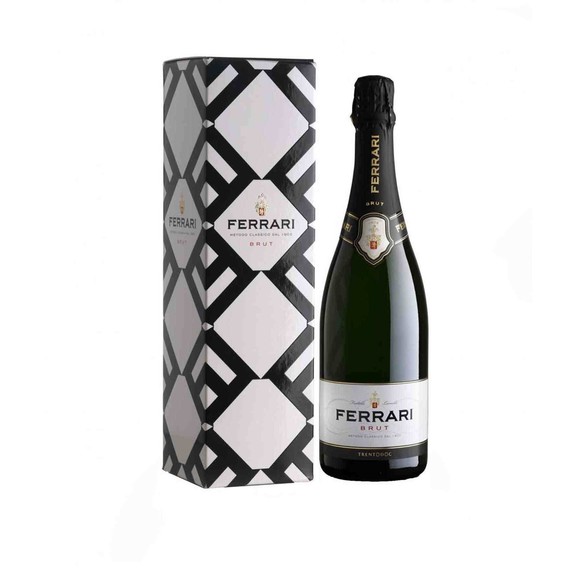 Lower-Priced Champagne Alternatives
Ferrari Brut, $25
Named "Sparkling Wine Producer of the Year" in the 2015 Champagne and Sparkling Wine World Championship, Ferrari produces this 100-percent chardonnay sparkling wine in the Alpine slopes of Trentino in Northern Italy. It can absolutely rival Champagne in quality, but the price tag is a bit more budget-friendly. A stylish label definitely makes this a fabulous hostess gift.
Schramsberg "Mirabelle" Brut, $27
Amazing sparkling wines CAN be made in the USA: California's House of Schramsberg was the first American winery to produce a Champagne-method sparkling wine in 1965. Toast its 50th anniversary at your own celebration this year.
Ronca Calino, Franciacorta Brut Rosé "Radijan," $30
Who doesn't love a sparkling rose at a party? Pick up this bottle on the way to your soiree. Franciacorta is a Champagne-method sparkling wine from Italy's Lombardy region. This is the wine I would pair with a spread of rich cheeses and charcuterie.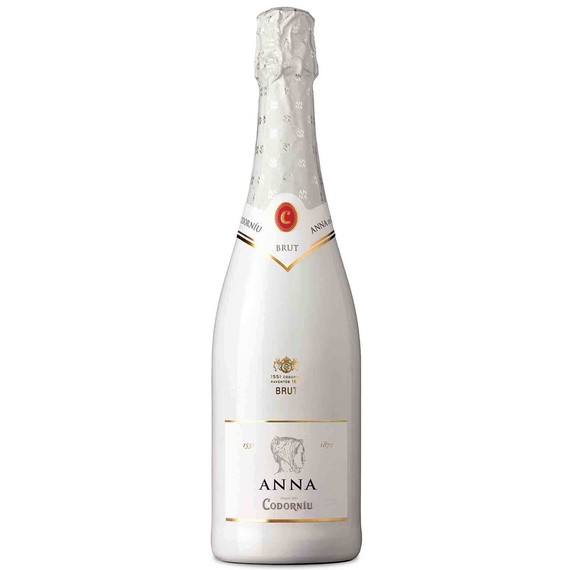 Cava
"Anna" de Coroniu Brut, $14.99
If you can't get away to Spain this New Year, do the next best thing: Pop a bottle of this delicious cava. Made from Chardonnay and Pinot Noir grapes, it's lively and festive, and the stylish bottle will be the hit of your Instagram feed.
Castellroig Cava Brut NV, $15
Castellroig Brut is a finely crafted Cava made from vines they own and tend. This is a fruit-forward and fun expression of "Spain's Champagne."
Recaredo Penedès Brut Nature Cava Gran Reserva 2008, $31.99
A vintage cava with a little age on it that's also certified organic and biodynamic? For the price you cannot top this elegant, interesting, deep and complex sparkling wine from Recaredo. It's bone dry and mineral-driven with the signature fresh green apple and citrus flavors that cava is known for, with a faint nuttiness of the finish. Try it with oysters.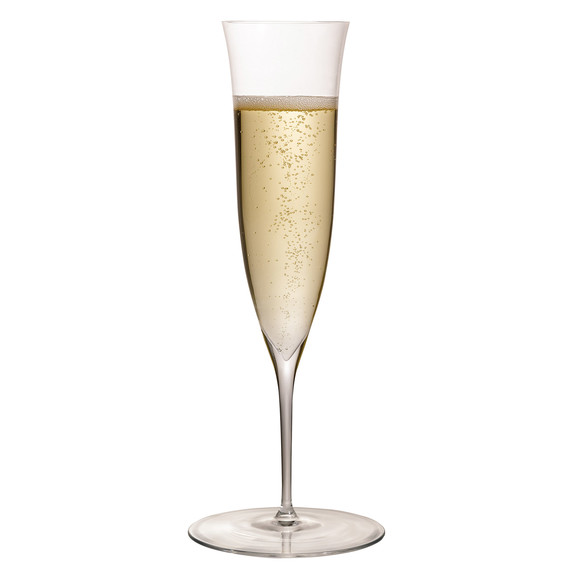 Prosecco
Zonin "Dress Code Collection" Prosecco DOC, $16.99
The "Dress Code Collection" from Zonin 1821 is a fun and fashionable array of three different blends. The base grape is called glera -- although you may have never heard of it, it is the primary grape of prosecco. However, a small amount of other grape varieties are allowed to be blended in, so the Zonin "White Edition" features some pinot bianco, the "Black Edition" includes a touch of pinot noir and the "Grey Edition" invites pinot grigio to the party. Each different bottle in the collection is subtly unique in flavor and body to match your mood, food or outfit!
Bisol Jeio Prosecco DOC, $17
This is perfect as an aperitif or to pair with canapes. Unlike the many bland and overly fruity prosecco brands that flood retail shelves, this is crisp, bright, tart, and slightly savory, with a compelling minerality. It has a very dry finish and is so refreshing you will want to drink it well past your midnight toast.