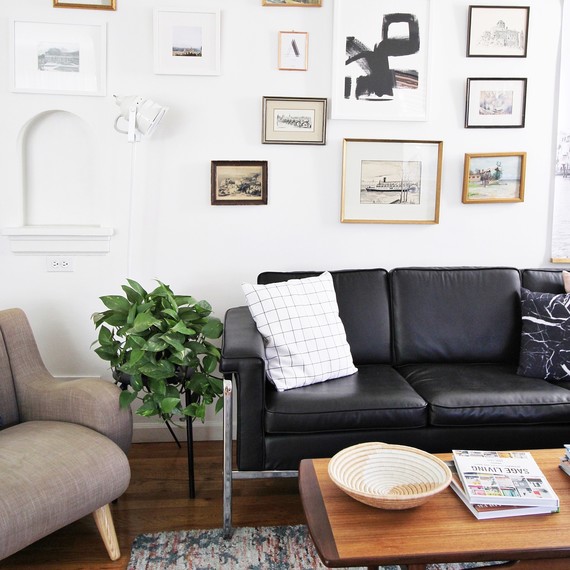 Let me start by saying that my living room before was not a bad thing. I was not taking a chaotic, dirty space and making it completely different. Instead, I was taking an already decorated space and adding the personality that I wanted and needed for this space. I love light neutrals, but I love dark contrasting colors even more. I longed for a rug with lots of color and personality to match the dramatic wall behind the sofa. My living room is on the smaller side, so I need pieces that fit just right without taking away square footage.

[STYLE UPGRADE: How To Incorporate Tiles into Your Design]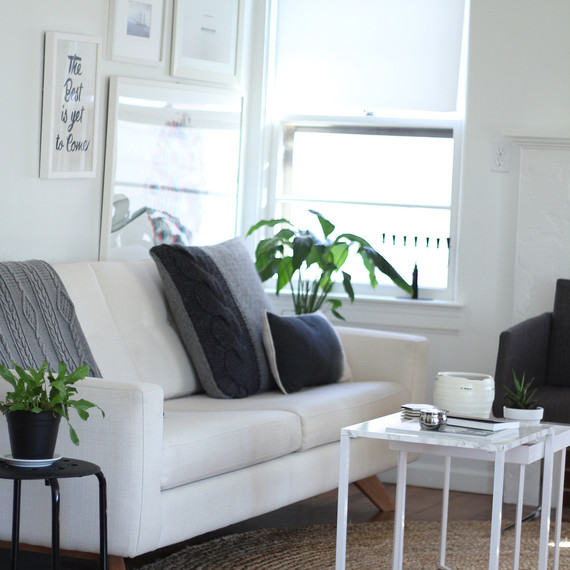 I've been wanting a black sofa for some added contrast in the space. I also needed a sofa that was the right scale. My living room is smaller so I need more compact pieces that are still comfortable. This sofa from Bellacor was the perfect match. In addition to the sofa, I needed a new coffee table that could display magazines, books, and candles. I found this midcentury teak table at a local shop. It's long and narrow, which fits perfectly in this space.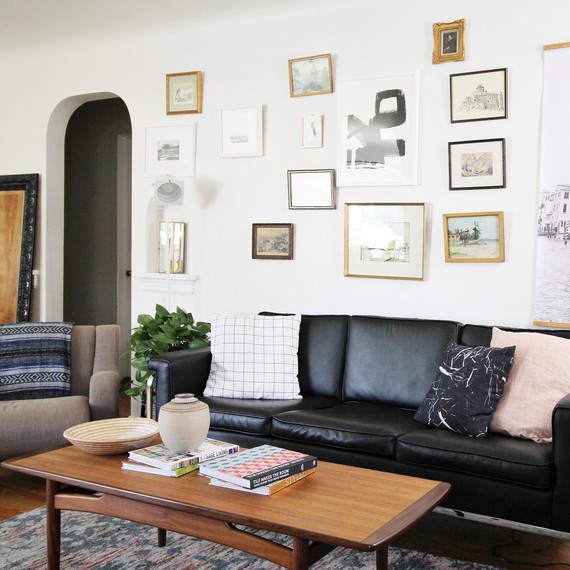 I love gallery walls! A boring space can immediately come to life when the walls are covered with art.
I have collected art for years now. I've either found pieces on my travels, inherited pieces from family, or received art from friends and clients. Each art piece on my wall has a story, which I think is an important detail to any home. If you want a more uniform look, choose frames that are all in the same color. If you want a more relaxed look, choose a variety of different colored frames.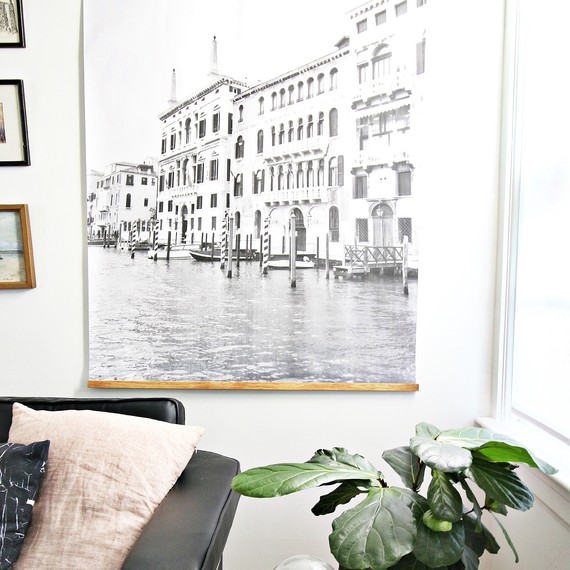 Plants are an easy way to add color and texture to a space. My house definitely does not lack in the plant department. Now, I do not have a green thumb by any means. I've just gotten smart about my plant decisions. The best advice for anyone who wants to include more plants in their home: Go to a local greenhouse or gardening store and ask the experts which plants live the longest and need the least amount of care. There are some beautiful options for every level of green thumb.
5 Reasons Houseplants Are Good for You