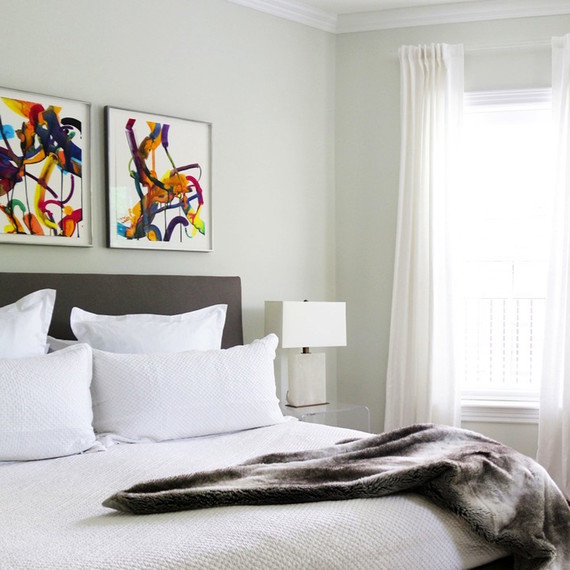 Add All the Blankets
Any bed will feel more comfortable with layers and layers of pillows and blankets. Add on fluffy pillows and throws, a thick duvet, and soft sheets. If the bed still feels a little bare, add some glam with a plush throw in a luxe fabric like faux fur or shearling.
Provide Overnight Needs
Beyond making a guest room pretty, you should focus on making the room functional as well. Your family members will thank you for placing tissues, pain relievers, water, a light, and reading material next to their bed. And you will be glad to sleep through the night without having guests wake you for essentials they forgot to pack!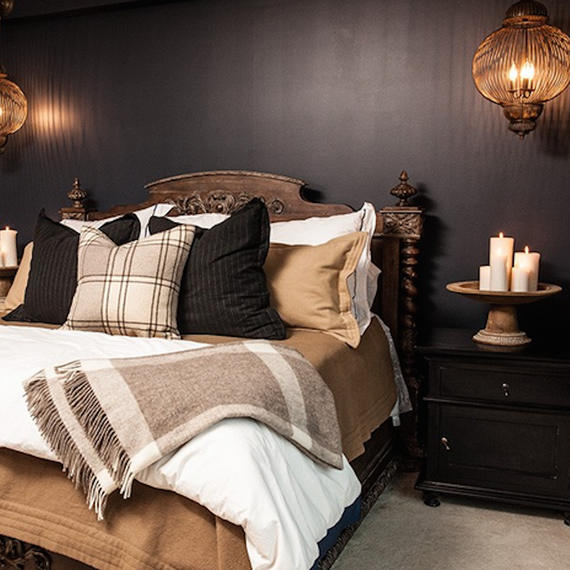 Use Candles to Warm the Room
Your guests will feel extra warm and cozy in even the darkest guest room with the simple addition of glowing candles. A mild fragrance is usually best, as you don't want to offend the sensibilities of your guests, but around the holidays punch up the aromatherapy with fun seasonal scents like pumpkin spice, peppermint, and pine.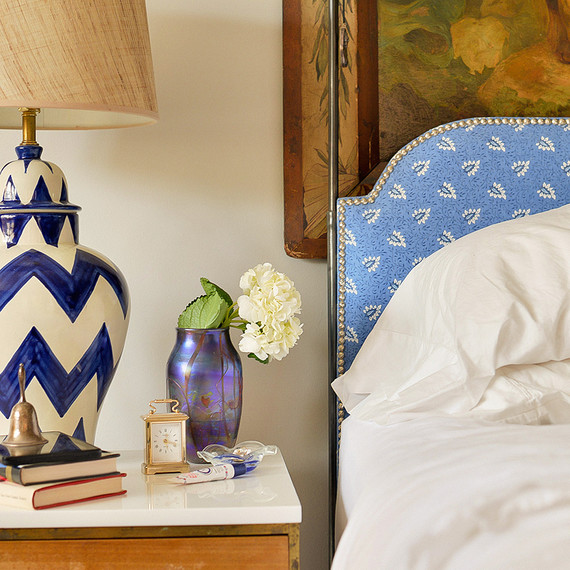 Freshen with Flowers
To keep a room from feeling stale, be sure to wash bedding and vacuum even if the room is clean. Add another layer of freshness with cut flowers next to the bed. They will keep the room smelling nice and feeling bright.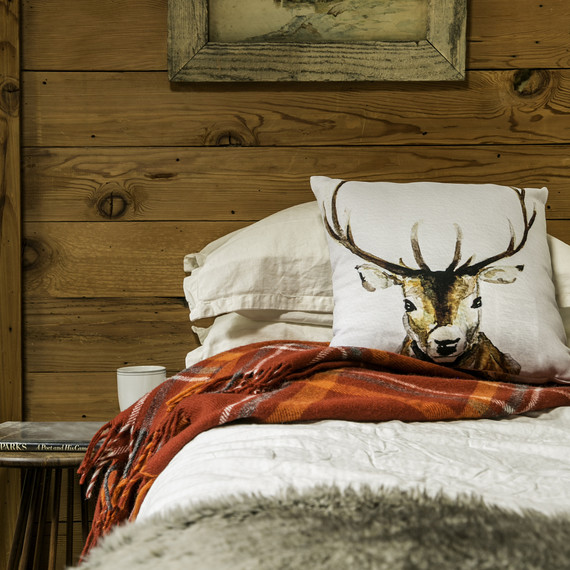 Dress Up Your Guest Room
Seasonal decor doesn't have to stay in the living room. Bring a little cheer to your guest bedroom with items like plaid blankets, winter-themed pillows and throws, twinkling lights, star motifs, and mini pine trees. In the summertime, outfit your room with lighter colors.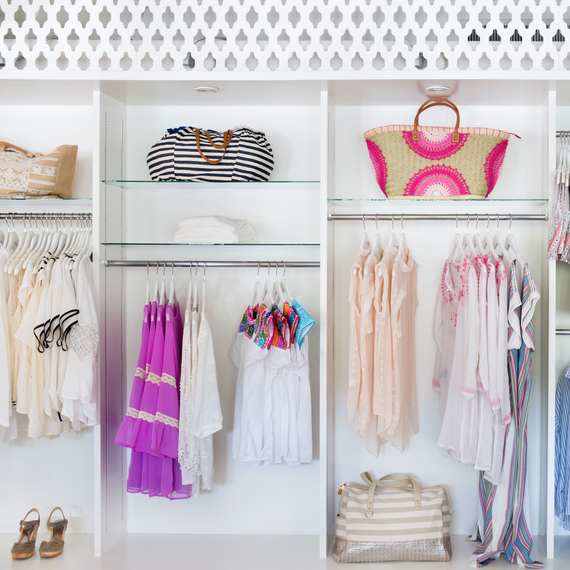 Create Closet Solutions
Your guests will need a place to hang everything from wet coats and delicate fabrics. They'll certainly appreciate a space to unload after a long day. If your guest room doesn't currently have a closet, pick up a few hanging racks for those things that just can't go in a drawer.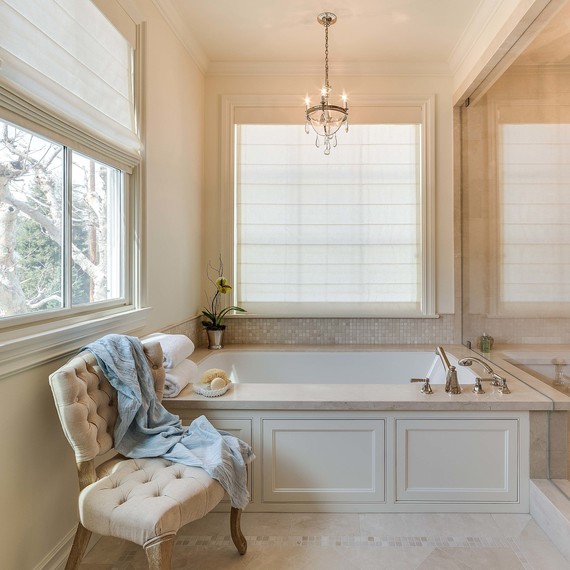 Keep a Clean Guest Bathroom
There's nothing like drying off after a hot shower with a clean, fluffy towel. Make sure your guests have plenty of towels, robes, paper products. and a bath mat in their designated bathroom. It will keep them happy, and prevent them from using one of yours!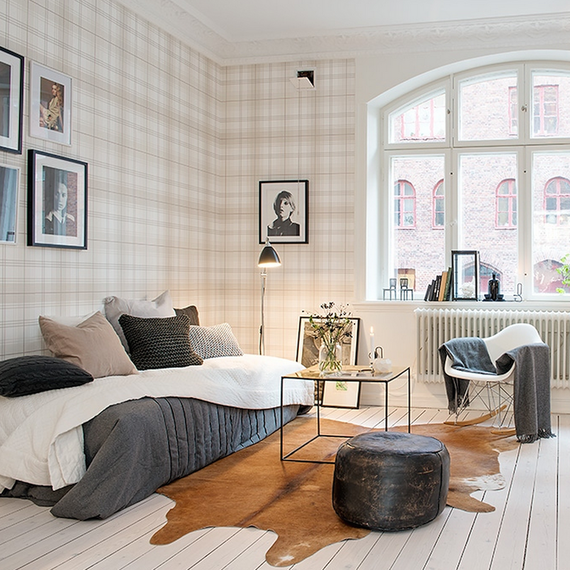 Make Cozy Nooks Around the Home
You just realized you're hosting more guests than you have beds. There's no need to panic; simply create a snug corner for your nephews or sister to sleep. It's pretty easy to make a cozy, makeshift bed out of a pullout couch, a sleeper chair or a blow-up mattress, using piles of blankets and pillows to complete the look. Even if you don't have extra guests, keep these areas cozy and inviting to anybody who just wants to curl up with a book.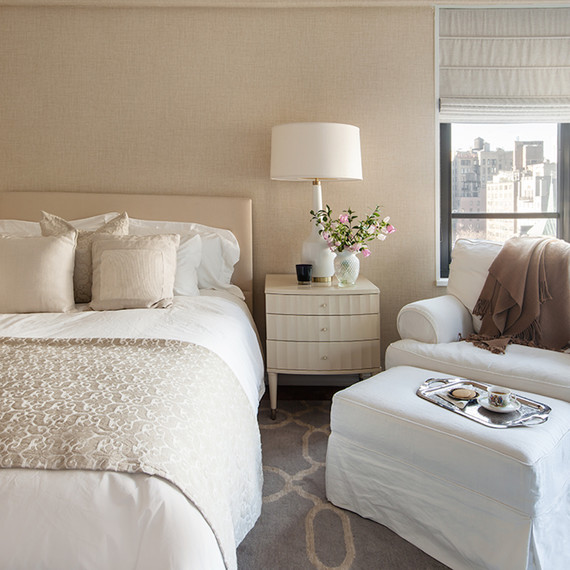 Make Over Your Guest Room into a Hotel Room
Your best friend won't believe her eyes when you show her to the five-star room you've prepared. Supply your guest with mini drinks, yummy snacks, and tiny toiletries like she would receive in the hotel downtown to keep her business at your house.