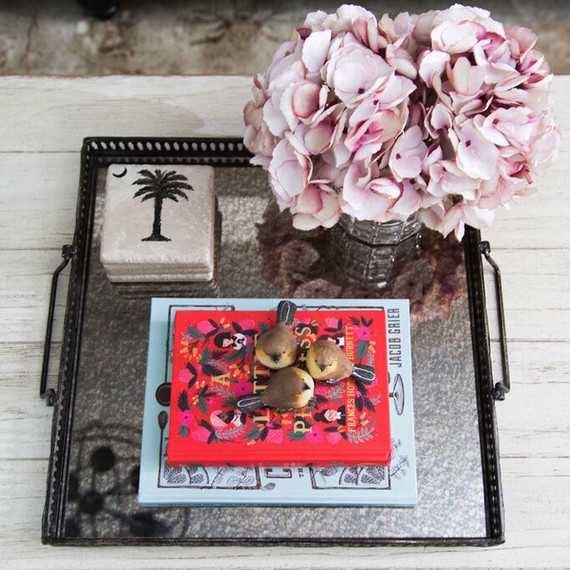 Although Kelsea was busy touring the world when she began the process of designing her new Nashville loft, Laurel & Wolf's online interior design services made it easy. As a style-savvy young creative, Kelsea had plenty of ideas of her own on how she wanted her new space to look, but the Laurel & Wolf style quiz helped give her direction. With a quiz result of "Contemporary Kelsea uploaded pictures and dimensions of her apartment and told the Laurel & Wolf designers a bit about her space.
After reviewing a variety of style boards submitted by designers, Kelsea chose to work with Maryn Goolsby Favors to customize the look and feel of her new place. As she worked one on one with Maryn, choosing color schemes and picking the perfect pieces, Kelsea's apartment slowly began to transform into her very own home. When she stepped in for the first time, she was completely blown away by how everything came together.
Check out her reaction, here!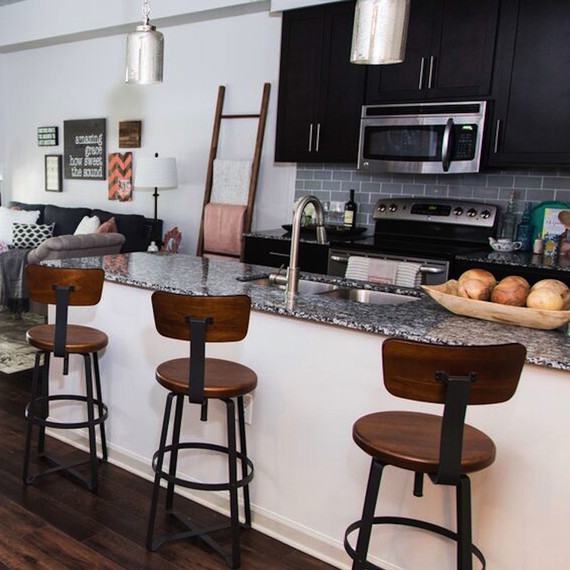 As she took in everything from a set of gleaming pendant lights hanging over the kitchen counter to a collection of fuzzy decorative pillows arranged faultlessly on the sofa, Kelsea's excitement grew with every step she took around her new space. Although the apartment was designed for a celebrity, Kelsea's down-to-earth attitude made her seem almost like one of us -- minus the fact that she would be performing her hit single at the Country Music Association Awards in just a few days.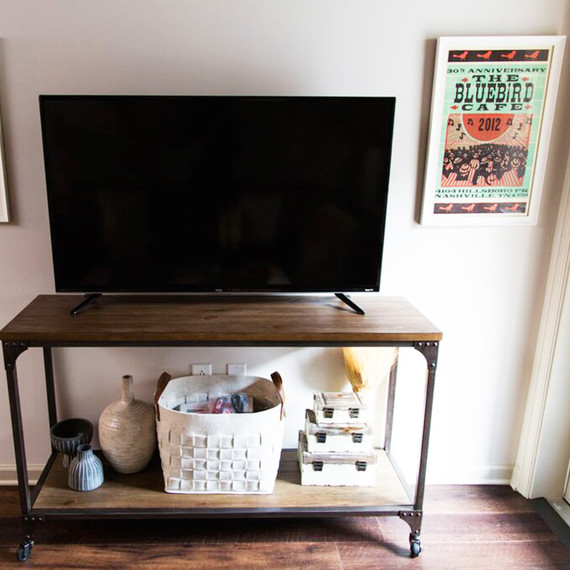 While she was nominated for both New Artist of the Year and Female Vocalist of the Year at the CMAs, Kelsea hasn't forgotten her humble beginnings. Memorabilia is spotted throughout her apartment, such as framed posters from one of her favorite childhood spots, the Bluebird Cafe. Kelsea considers herself equal parts urban and country, and her new place reflects that. A variety of Southern-style sculptures and art mixed with classic pieces decorate the space, playing into her half-and-half aesthetic.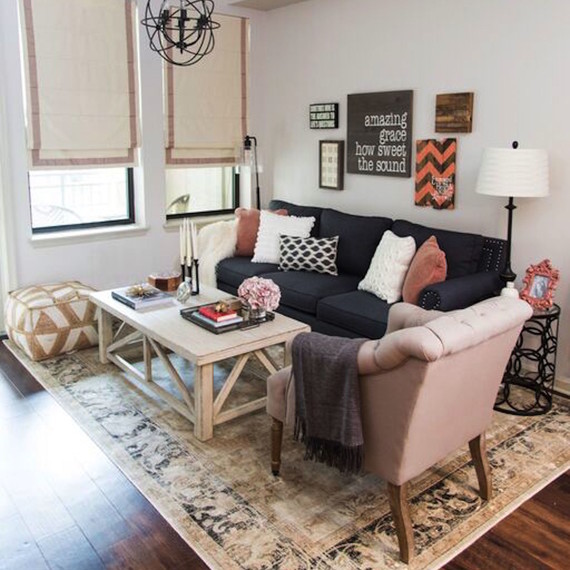 The country star's new living room will be an ideal space to cozy up for some much-needed relaxation with her dog, Dibs, after months on the road. Bits and pieces of industrial design make their way into the living area, as do rustic and girly elements. An industrial chandelier provides a glowing light that highlights the soft textures of the living room, such as faux-fur throws and a studded navy sofa. The design is just as versatile as Kelsea herself.
11 Living Room Decorating Ideas Every Homeowner Should Know
Kelsea's eclectic kitchen is just the right size for one person, but also big enough to wine and dine with a couple of girlfriends (one of those being the illustrious Taylor Swift). The transitional cooking space is accented by personal touches like a light-up "K" sign and a soft white rug. Everything is neat and organized -- as a girl on the go needs it to be. While Kelsea will certainly spend plenty of time in the spotlight this year, her comfortable space allows her to live flexibly and feel like she has a somewhat normal life.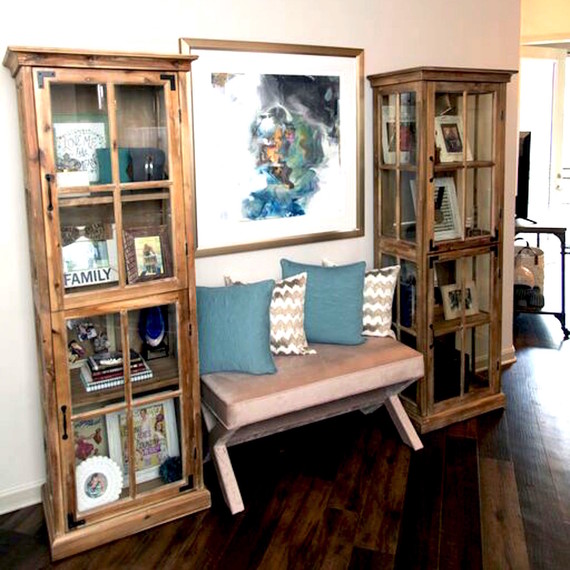 Kelsea's designer, Maryn, made sure the entire space was nice and inviting for whenever Kelsea makes it home after another busy day. A lovely entryway filled with rustic wood furniture decked in framed pictures of friends welcomes her into her apartment. Warm gold tones complement the blush-colored satin entryway bench, which is placed next to a case filled with trophies and art.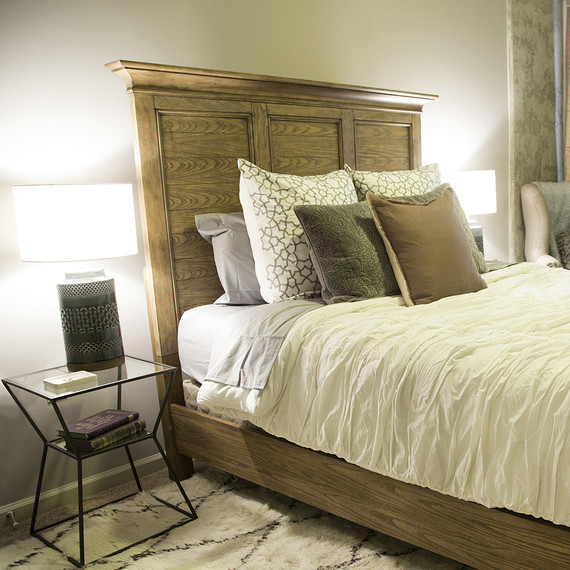 As a lover of style, Kelsea worked with Maryn to infuse her own opinions on color, texture, and design into the space. Rustic furnishings from Wayfair's collection of eclectic items and warm colors create a cozy and fun ambience in her bedroom. Her large wood bed is placed comfortably upon a diamond-patterned shag rug while pops of pastel pink and purple add a feminine touch to the space. Just by listening to a few of Kelsea's romantic lyrics, it's obvious that this is her home.
Kelsea's design dreams came true and yours can too. With a platform of more than 300 professional designers, Laurel & Wolf provides convenient, affordable online design services that allow clients to personalize their spaces and make them feel like home. Visit laurelandwolf.com to discover your style and start designing your dream space!