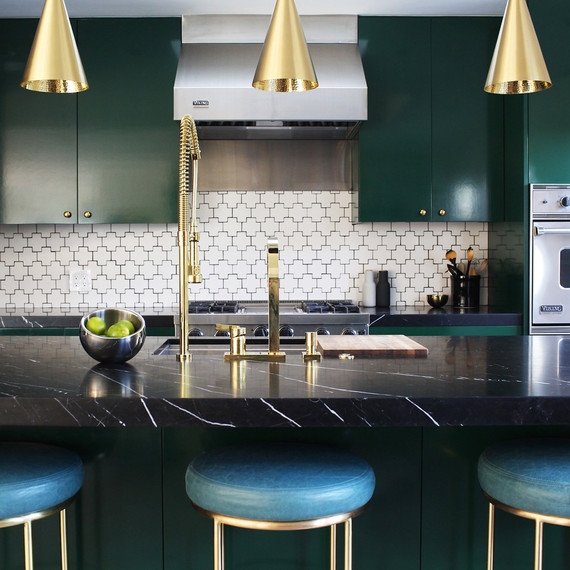 Geometric Shapes
This glam kitchen relies on rich greens and golds to send a message of luxury. However, the eye is immediately drawn to the backsplash behind the stove. A pop of white in a vividly colored kitchen looks cool, but it's the striking pattern of the geometric tiles that bring the major wow-factor. Re-create the look with glass or any other material carved in a tessellation for a cutting-edge kitchen.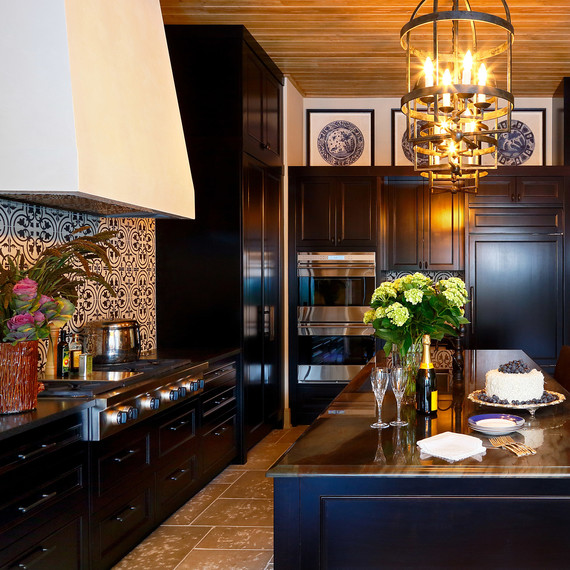 Intricate Patterns
This intimate kitchen marries warm wood with gorgeous marble to give off a jewel-box feel. The backsplash's ornately patterned tiles add a layer of luxury and make the room complete. These Zellige tiles come from Moroccan architecture and are made of terra cotta and enamel placed in a mosaic pattern. To update this handmade look, purchase cement tiles, which are available at much more affordable prices and come in a variety of patterns -- some companies will even send you stencils to pattern your tiles at home.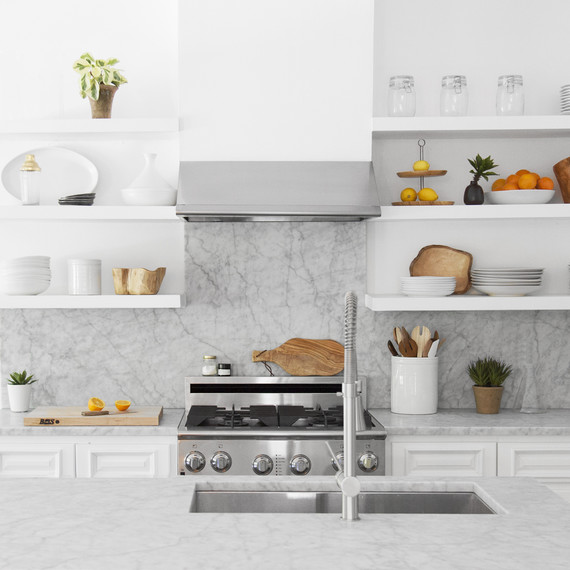 Marbled Camouflage
It might sound wrong to coat your counters and backsplash in the same marble, but when executed with a deft touch, it looks so right. A clean, light gray in a white kitchen, or a dark, gilded marble in a richly colored space will look upscale and balanced. A slab of marble goes in almost any kitchen. Not to mention, the great thing about marble is that it will only look better as the years go by.
How to Care for Marble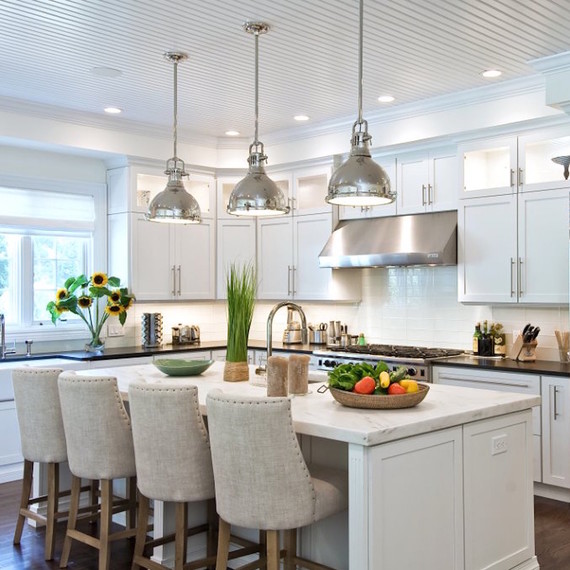 Bright White
Few things are as beautiful as a big, bright, white kitchen. This style looks clean and fresh and ready to cook in. The matte white paint on the cabinets and trim pairs perfectly with the classic white subway-tile backsplash, which neatly dovetails into the stylish but traditional aesthetic. The chef of this kitchen smartly decorates with raw, healthy ingredients and bold sunflowers, letting the design shine.
Farmhouse-Inspired White Kitchen Ideas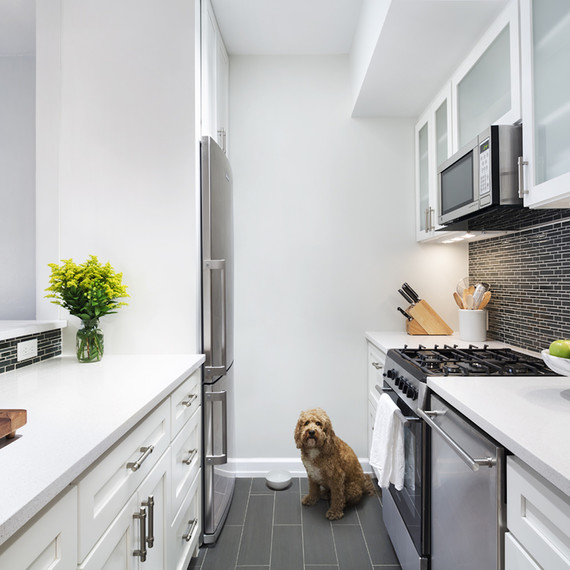 Knockout Color
A punch of forest green in this white kitchen looks classic and adds dimension. Making dinner with your pup is more fun when wrapped in this kitchen's colorful backsplash. This look can be executed with brighter colors or even multicolored tiles of the same shape depending on the personality of your kitchen.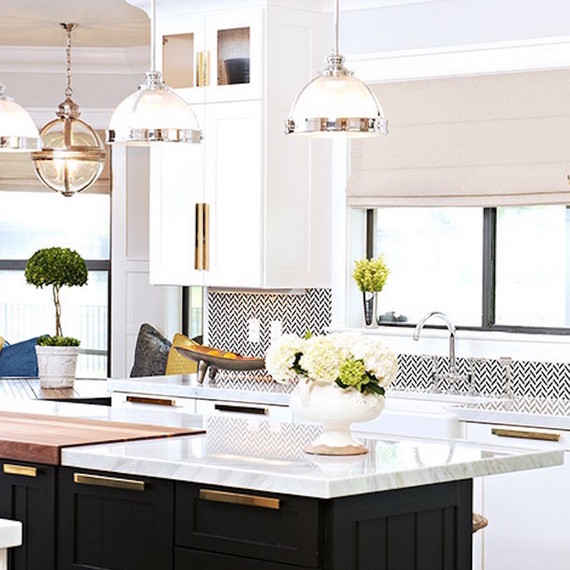 Chic Chevron
Here is one of the most ultra-trendy kitchen backsplash ideas. This pattern is everywhere on rugs and throws, but works perfectly when used on your walls as well. Apply solid-colored pieces of glass or tile in the distinctive pattern yourself or look for strips of pre-chevroned material. This glam kitchen pairs chevron with precious metals and a two-toned wood and marble island to intensify the texture and richness of the space.