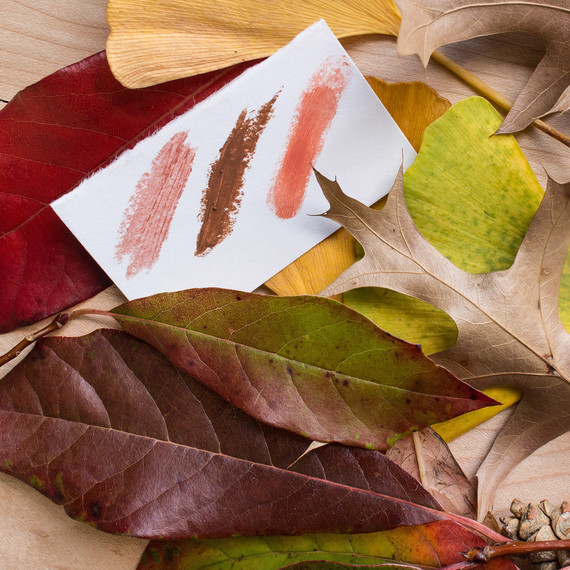 Let's start with the neutrals.
Neutrals are perfect for casual holiday parties. These colors can be dressed up with accessories, or they can let a bold eye or cheek take the reins.
One of my favorites is Theory, a brown lipstick from Axiology. Theory is a creamy and highly pigmented color, which makes it easy to build. It warmed up my face and made the highlights in my brown hair pop. The bonus: Axiology lipsticks are vegan and palm-oil-free, and they come in purse-safe packaging, meaning the tube won't open in your bag. Genius!
Finally, I adored two lip options from green beauty brand Alima Pure. The first option is Petal Pink Lip Tint, which comes in a retractable tube and offers good coverage with a little shine. The soft pink hue would look fabulous with a cat eye and chunky knit sweater -- my ideal winter get-together look. The second option from Alima's is Velvet Lipstick in Louise. This creamy nude color offers more coverage than the Lip Tint and has a luxe, semi-matte finish. In addition to the finish and coverage options, Alima also offers an eco-chic refillable lipstick system.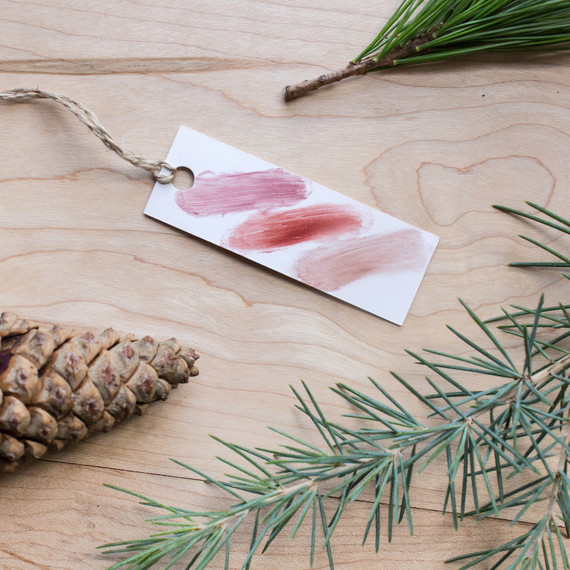 Ready to try something more adventurous?
How about Gressa's show-stopping deep purple Lip Boost, Dahlia. This color might look intimidating, but it adds just the right amount of sultry sophistication to your lips. It's definitely buildable, so start with a sheer layer and add more if desired. Gressa's super nourishing Lip Boost also comes in a nude berry shade called Regal. It's one of my favorite options for a subtle but luxe purple lip.
Another Axiology lipstick, Infinite, also made the bold color cut. Described as a rich mulberry stain, Infinite exudes confidence and made me feel empowered and a little mysterious. With a name like Infinite, should I have expected anything less? For a glossier mulberry option, try Vapour Organic's Lip Elixir in Mischief. This plum-hued and easy-to-apply gloss is a great first step toward a lifetime of bold lips!
If you prefer a lighter application, but still want a color pop, try Aster + Bay's Beet Root lip stain. Housed in a petite glass pot, this organic lip color doubles as a protective balm with nourishing meadowfoam and coconut oils for the crispest autumn and winter weather. I personally love to wear this stain under a light pink gloss to make the color pop!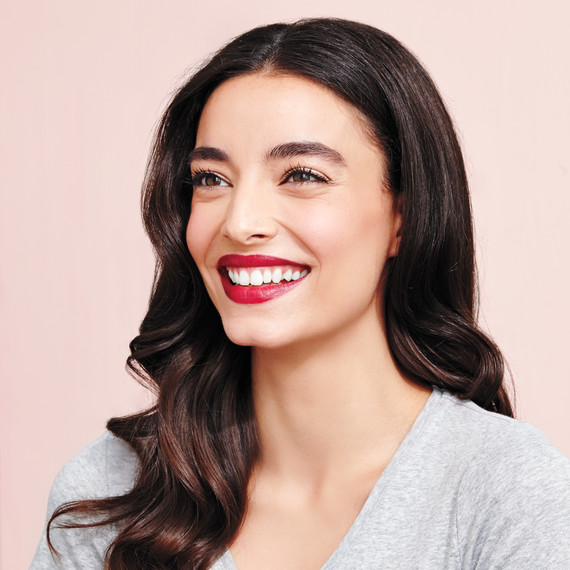 Finally, the most iconic lip shade of all time: red.
There are lots of natural red lip colors, but many contain carmine, a red pigment derived from insects. Natural, maybe, but not really my cup of tea. My favorite plant-based red lip product is a gloss called Dusty Crimson by a groundbreaking green beauty brand, Au Naturale. The texture is thick without being sticky, and because of that, it has a pleasant glossy feel that pigments your pout a little longer than your average gloss.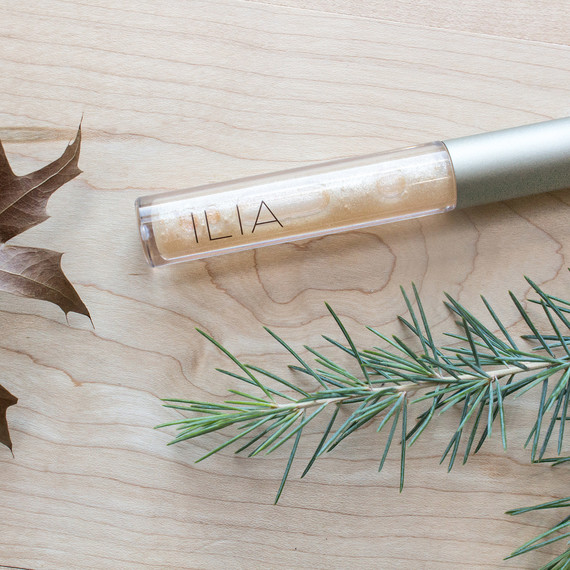 And for extra shine?
In addition to these bold and festive colors, my final recommendation for natural lip color this season is a shimmery, yet sophisticated gloss by Ilia called White Rabbit. This versatile gloss is lightweight and looks great both on its own and layered over all the colors mentioned above. Instead of an iridescent shimmer, White Rabbit offers a lovely warm glow, and would make a wonderful addition to any holiday getup -- especially on New Year's Eve.
Which of these have you tried? What's your go-to holiday lip color? Leave your feedback below -- I'd love to hear your thoughts!