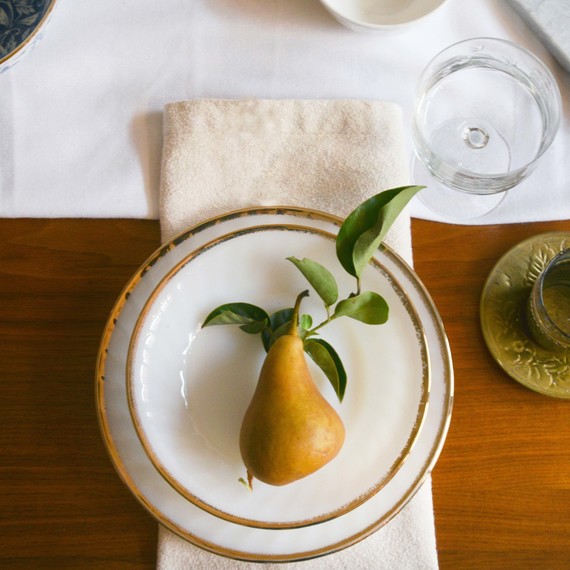 Details are king when it comes to entertaining, and the holidays are no exception. For some, sculpting a flawless tablescape can often be as intimidating as perfecting the recipes of some of your seasonal dishes. But the key is really to be light and have fun!
To help with your tablescape this year, we've gathered our favorite festive trends that go beyond red, green, and your man Santa. These unconventional holiday table settings will create a gorgeous backdrop that will subtly transform your room into a space ready for some much-needed holiday relaxation with friends and family.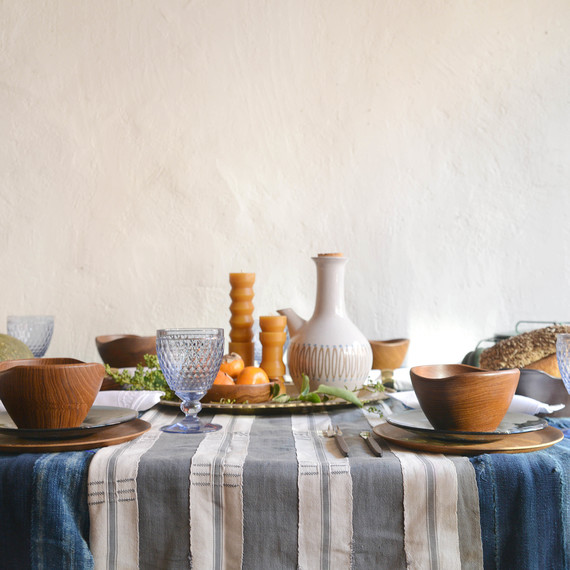 Indigo
Indigo is coming back in a big way. We love the wide range of blues that come from the natural dye process. From pale to deep blues, each design is intricate and unique to that fabric. Indigo works great as dinner linens, runners, or a large tablecloth. There are some great options available to buy through makers like Apprvl or Upstate. These gorgeous vintage indigo linens are a find at our favorite vintage store in Greenpoint, Brooklyn, Adaptations NY. If you are feeling inspired, make your own indigo-dyed creations to show off this year. Your guests will leave the table inspired and ready to go home and transform their own homes with natural dyes.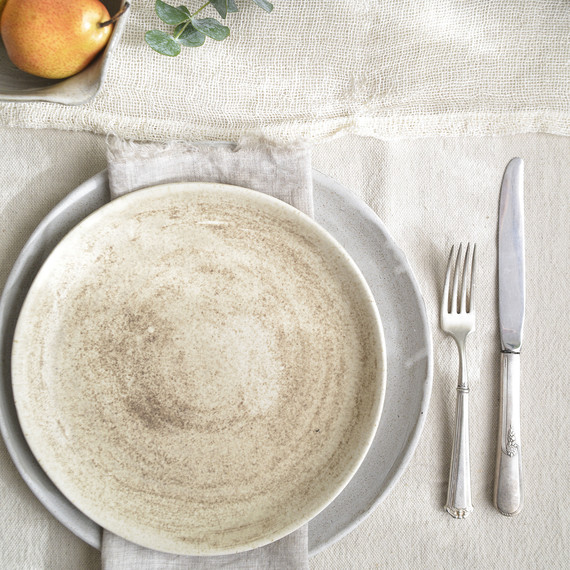 Neutrals
Creamy neutrals create a feeling of serenity that is much needed this busy time of year. Your guests won't be able to stop admiring your minimalist table-setting skills this year. For plating, we drew from the earthy tones and clean shapes created by ceramists Clair Catillaz of Clam Lab. Keep things simple with a white tablecloth and mix and match ceramic pieces. Experiment with layers of hand-thrown plating and bowls. Throw out your need for perfection with this table, and embrace the natural placement of your pieces.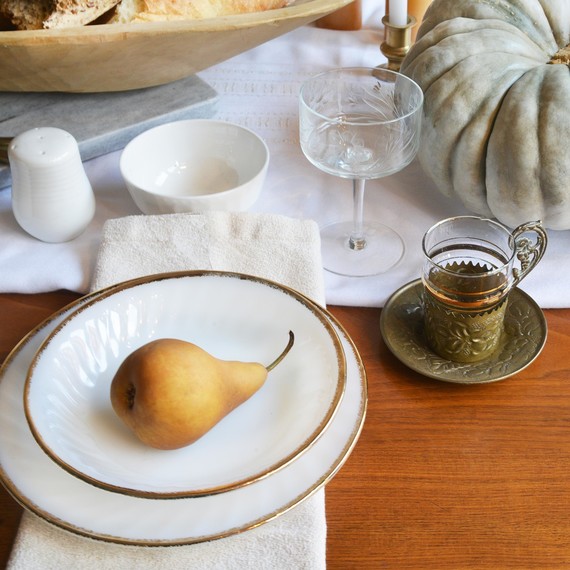 A Touch of Gold
Gold is generally a color associated with the holidays. Often times decor leans heavily in this direction, so this year we suggest adding simple touches of gold throughout your holiday table. Gold-rimmed bowls and plates look irresistible paired with brass candlesticks like the ones available at Adaptations NY. Brass and gold serving spoons and forks also bring an understated sophistication to your setting. We love the idea of doing a round of Morrocan tea, postholiday dinner, served in these swoonworthy Morrocan tea glasses, of course. Serving a final round of Morrocan tea with dessert is an effortless way to encourage conversation and keep enjoying time with your company.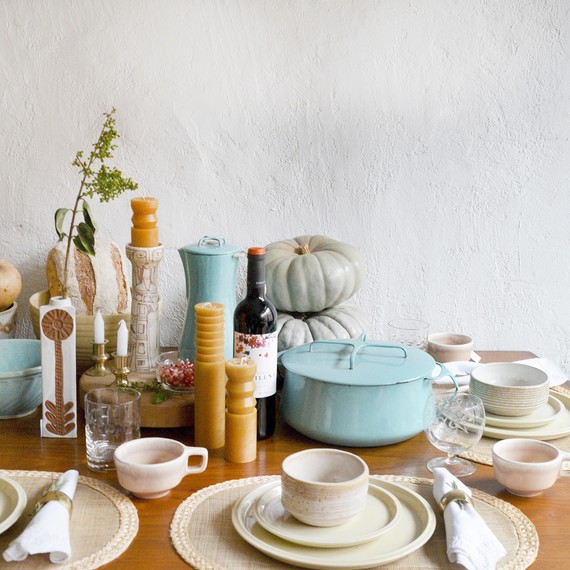 Pastels
Shades of blush, seafoam, and powder blue might not typically come to mind when hosting the holidays, but we fell in love with these playful options this year. Blush and seafoam somehow make alluring subsitutes for the red and greens we see year after year. With this pastel table we wanted to experiment with texture and adding some woven placements and ceramic bowls at the settings, all from Adaptations NY! Natural beeswax candlesticks look charming in the mix of this pastel palette.