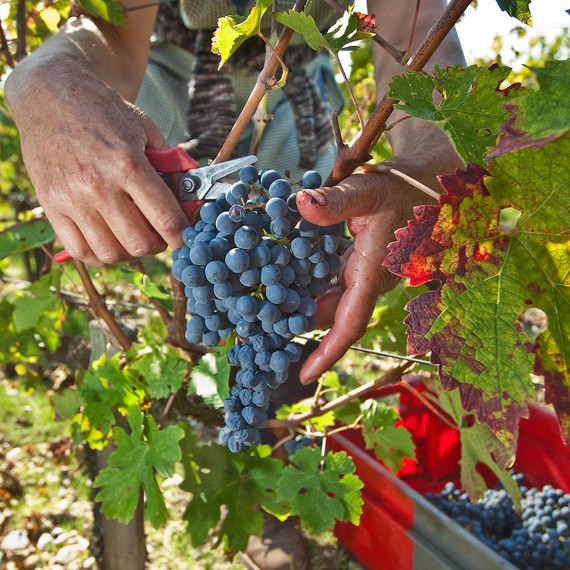 Luxurious, sumptuous Bordeaux wine is perhaps the most famous in the world. The celebrated French region is known for producing wines that represent the creme de la creme of heritage, quality, and decadence. You might have heard of Chateau Latour, Chateau Margaux, or Chateau Lafite-Rothschild: throughout history, notorious A-Listers from Thomas Jefferson to Beyonce have toasted with the highest tier of Bordeaux wines, called "Premiers Crus."
Although the best Bordeaux chateaux and most prized vintages can still command incredibly high prices, you don't need a Wall Street expense account to enjoy these classic wines. The most famous chateaux are responsible for only a fraction of the total wine production of the region: it's the wines labeled simply "Bordeaux" and "Bordeaux Superieur" that make up the vast majority of the wine produced in Bordeaux, with 138,379 acres of grape growing countryside, turning out 390 million bottles annually -- many with price tags well under $20!
With such a wide array of affordable choices, I was curious to discover some of the best of the bunch -- so I sat down with Michael Madrigale, head sommelier of popular NYC restaurants Bar Boulud and Boulud Sud, to taste some of his favorites. What I experienced were beautiful and approachable wines, meant to be enjoyed fresh and young, produced by small family farmers, and perfect to enjoy with a simple spread of relaxed and rustic foods like cheeses, pork rillettes, chicken liver crostini, and savory crackers.
Here are Michael's recommendations for six great bottles under $20 -- visit wine-searcher.com to learn where you can find them near you. Salut!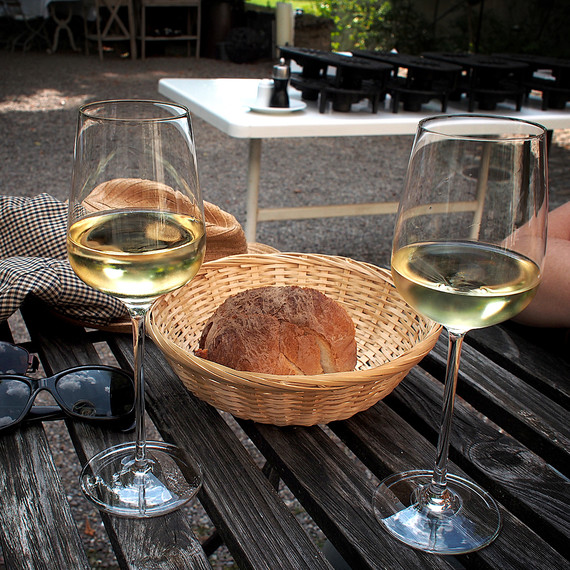 White Wines
Augey 2014, Bordeaux Blanc, $11
This crisp, fun, and refreshing white is a sauvignon-blanc-based blend. It's a fantastic aperitif-style wine, sure to get your mouth watering with bright key lime flavors and a slightly saline finish. A little bit of the semillon grape in the blend brings mouth-filling texture and keeps things interesting.
Chateau La Freynelle 2013, Bordeaux Blanc, $13
A delicious white wine that has a great story to tell: Chateau La Freynelle has been owned and operated by the Barthe family since 1789, and current winemaker Veronique Barthe is the first female in seven generations of ownership to be at the head of production! A luscious blend of sauvignon blanc and semillon has aromas of candied tropical fruit and citrus, but on the palate it's a lot leaner than the current style of Sauvignon Blanc coming out of New World wine destinations like New Zealand. If you prefer your white wines with a lighter, more refined touch, you will love this tantalizing bottle.
Chateau Lamothe de Haux 2014, Bordeaux Blanc, $10
A modern winery inside the remains of a 16th-century castle, Chateau Lamothe de Haux has traditionally been known for its sweet dessert wines. However, the trend toward dry-style table wines among modern drinkers has led them to devote more of their grapes toward affordable and easy-drinking bottles perfect for anytime-drinking! In this Bordeaux wine you will find delicate white peach and pretty floral aromas with a crisp mineral finish.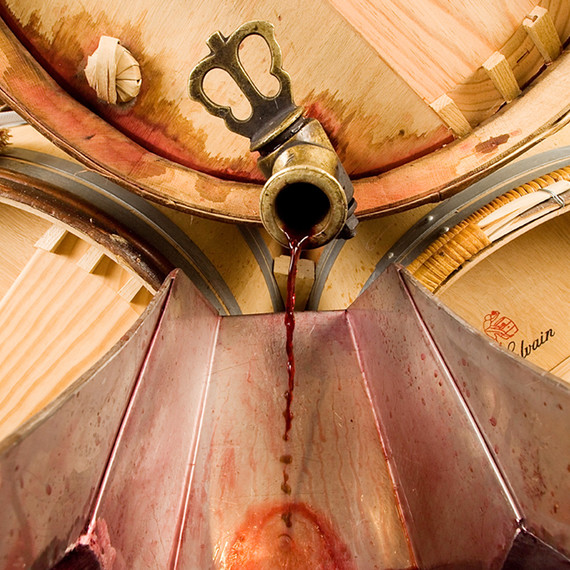 Red Wines
Chateau de Camarsac, 2012 Bordeaux Rouge, $20
Berenice Lurton runs the huge chateau at Camarsac, whose history goes back to the 11th century as a medieval fort. Although the Lurton family acquired it in 1973, the family fully rebuilt and renovated the winery in 2007 and today it uses a lot of modern technology to create delicious wines in lower price points. For example, the 2012 Bordeaux Rouge is aged in stainless-steel tanks with the use of oak staves to give the light influence of spice and smokiness, without traditional oak-barrel aging, which can be a long and costly process. Velvety-soft tannins in this medium-bodied merlot-based blend balance blackberry and plum flavors on the palate.
Chateau L'Isle Fort 2010, Bordeaux Superieur Rouge, $16.99
Translating to "Strong Island," L'Isle Fort is a historic property originally owned by King Henry IV. The grapes are manually harvested, vinified, and bottled right on the estate, now a working farm. 2010 was a warm year, which gave the grapes from that vintage a plush and rich ripeness. A blend of merlot, cabernet franc, and a touch of cabernet sauvignon, the wine is smooth and supple, filled with jammy raspberry flavors and a touch of spice.
Chateau Recougne 2010, Bordeaux Superieur Rouge, $15
If you're looking for a fuller-bodied and bolder red wine that can pair with hearty winter entrees, look no further than Chateau Recougne 2010. A classic "Right Bank" blend of merlot, cabernet franc, and cabernet sauvignon, it's aged 16 months in oak barrels and is chock-full of robust savory flavors of mocha and tobacco. It's perfectly balanced -- and at $15, an unbeatable value.