The kitchen is often central to holiday entertaining, whether family is gathered around the counter sharing stories or friends are lining up for a neighborhood potluck dinner.
It's no secret that a well-kept kitchen is a major selling point to a home. New appliances like refrigerators, ovens, and dishwashers can give a dated kitchen a modern look, but these upgrades are expensive. Here are plenty of simple DIY upgrades that can help you transform your kitchen.
Cabinets are a prominent feature in nearly every kitchen, and upgrading them can change the entire look and feel of the space. Rather than ordering new or custom cabinets, which can get expensive, reface what you have. A fresh coat of paint, new hardware, or even a scrub-down are relatively cost-effective ways to impress your guests. If your cabinets are natural wood, try mixing together a half cup of olive oil and half cup of vinegar for a homemade wood conditioner. Layer on multiple coats with a rag for the best finish. Inexpensive new cabinet hardware can be ordered online, or try applying a bit of polish to vintage pulls and handles found at flea markets and antique shops. This subtle update will give your cabinets a new flair.
The right lighting is also key when it comes to entertaining -- it can make or break the atmosphere in any room. If they aren't already installed, consider adding dimmers to existing light fixtures or installing accent lighting in glass cabinets or under your counter. Throwing a little extra money into upgrades like recessed lighting above a bar area or selecting fixtures that are conversation pieces might only put you back a couple hundred, which can be money well spent. Swapping out old sconces or chandeliers with new, modern lighting fixtures can instantly improve any room. If you're looking to save, try spray-painting an old chandelier with metallic acrylic paint for a fresh look -- and don't be afraid to add a pop of color if it fits your aesthetic.
If the walls in your kitchen feel a bit bare, consider changing up your wall space and give your guests something to gaze at. Canvas art pieces are becoming more and more popular in spaces of all sizes and often classical and contemporary reprints or giclées can be found online. The right art can carry the aesthetic of a space without having to fill it up with too many furnishings. And it can be a great topic of conversation! As with any new home purchases, it's important to document your belongings. The Liberty Mutual Home Gallery app for Android and iOS devices helps you create a home inventory to catalog your art, appliances, and more quickly and easily, including photos of possessions and receipts that can be exported as a spreadsheet or PDF.
Finally, I highly recommend ensuring your smoke alarm is fully functional before the holiday cooking season begins. This seemingly obvious task is often overlooked. According to National Fire Protection Association, almost two-thirds of home fire deaths are the result of homes without working smoke alarms. Installing protective devices such as smoke or fire alarms can also lead to home savings on your home insurance with special protective devices discounts.
Planning to upgrade your kitchen before your guests arrive holiday season? Check out these before-and-after photos from one of my favorite kitchen remodeling projects for inspiration.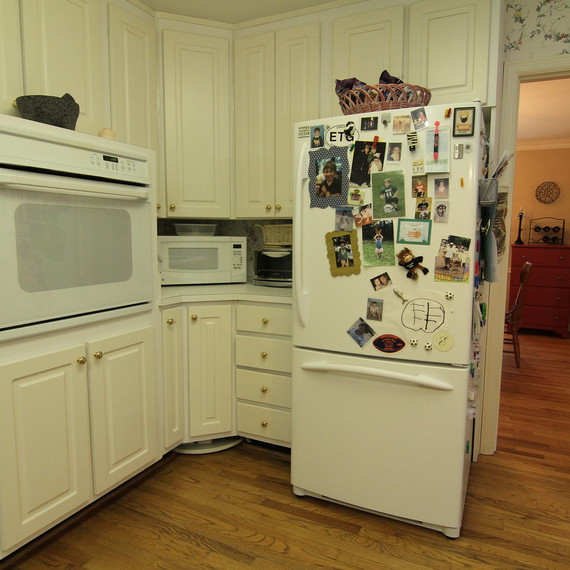 Before, the kitchen was cramped and was not conducive to entertaining.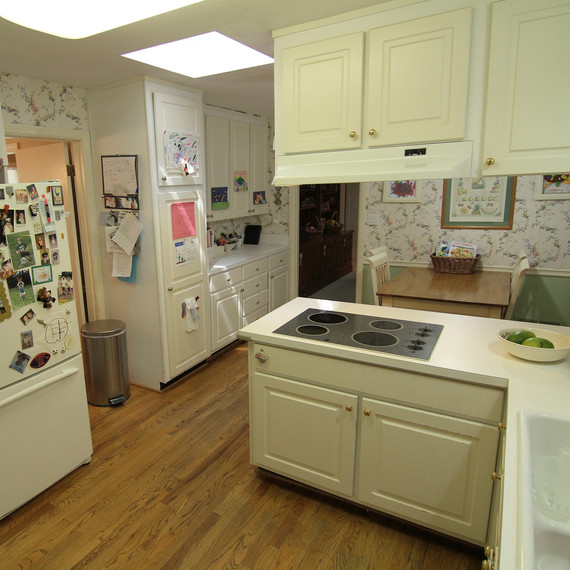 Countertops and prep space were limited.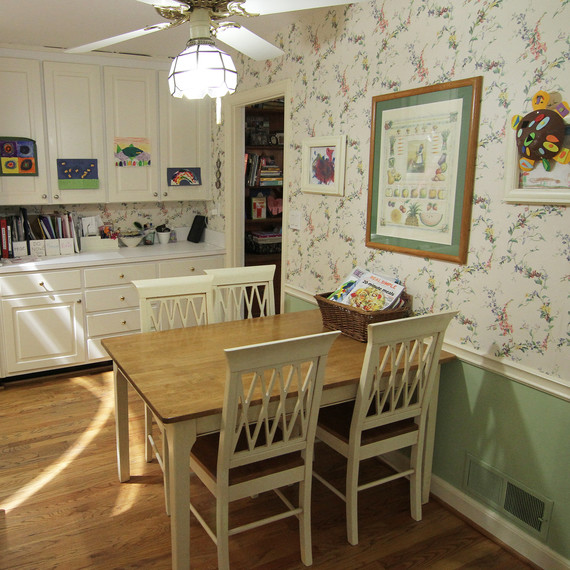 The kitchen only had one small table for guests to sit.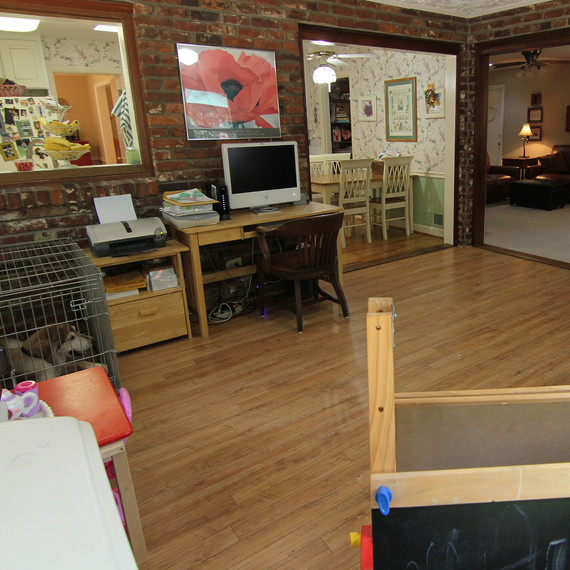 The old kitchen and this den were combined to create a more usable space.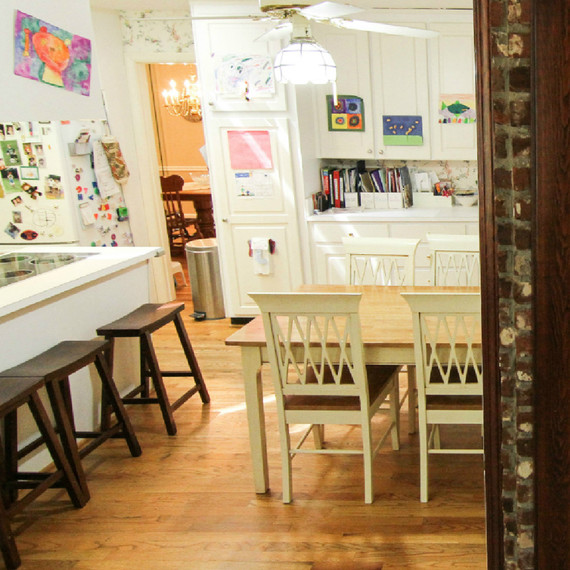 More of the kitchen space before it was transformed.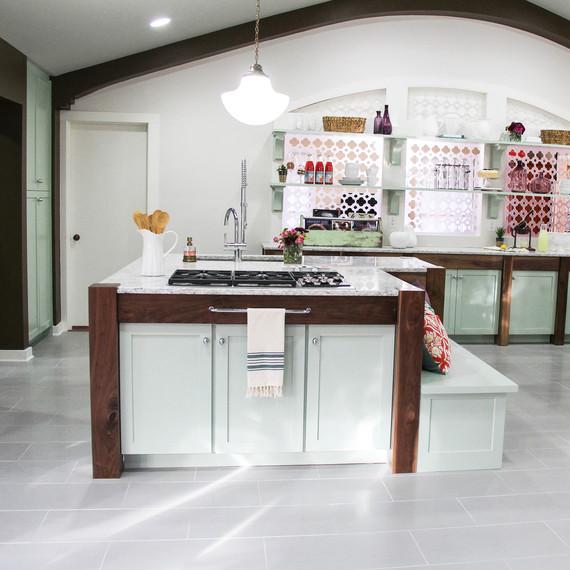 A kitchen made for entertaining.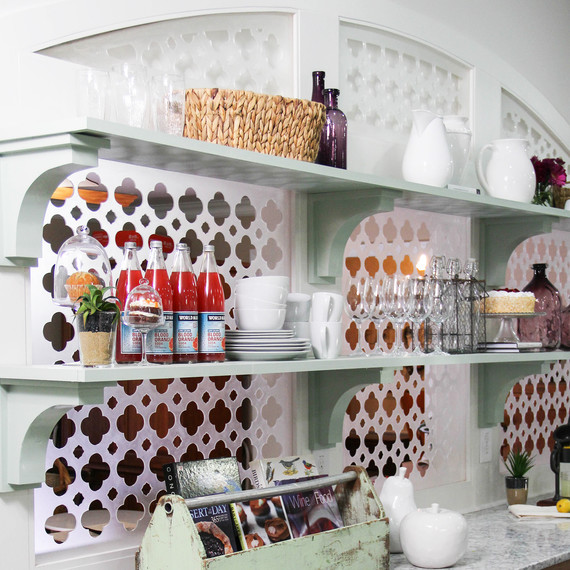 Open shelving and baskets offer plenty of storage.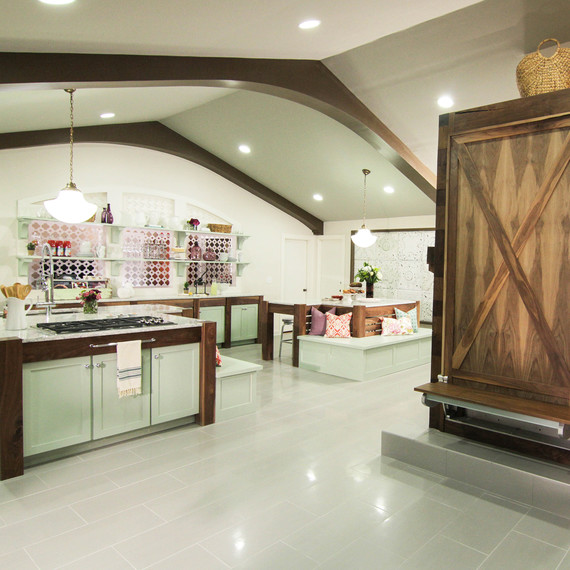 This kitchen now offers plenty of counterspace for preparing and entertaining, plus ample seating.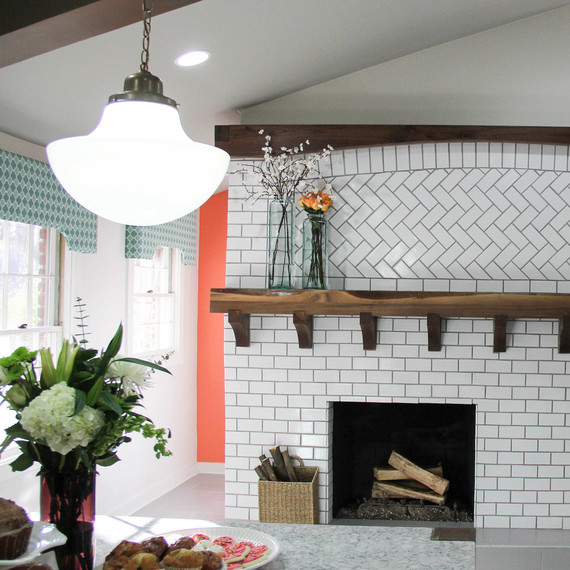 A mix of modern and rustic materials add to the eclectic look.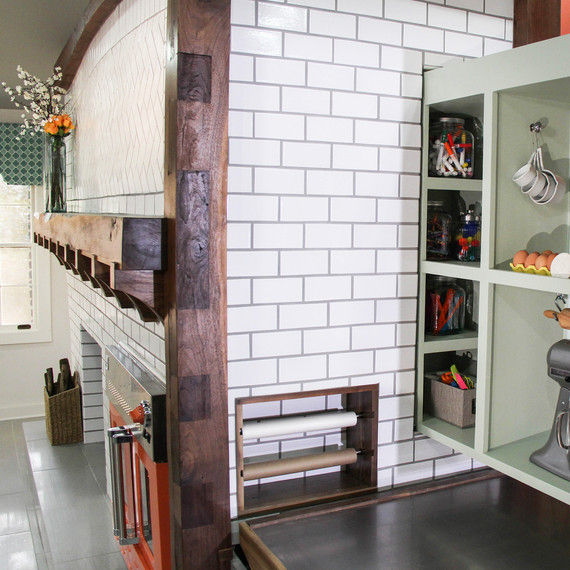 Every nook and cranny are utilized, including hidden rolls for parchment and waxed paper.