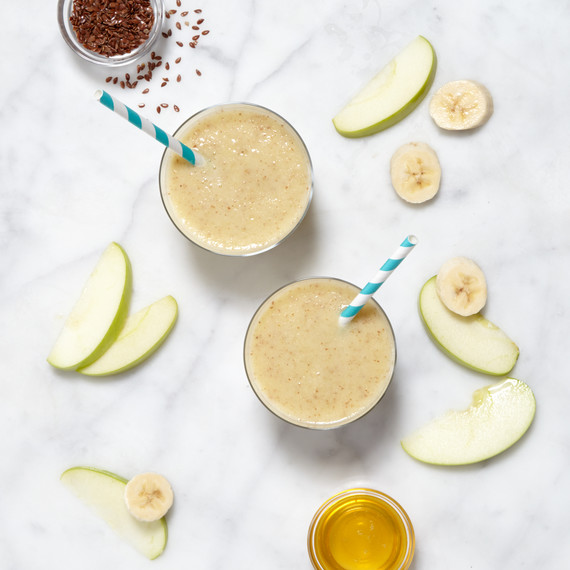 The daily routine of making lunch can wear you down, but lunchtime is a highlight in a kid's day. Since homemade school lunch doesn't magically appear the way that soup can if you're in a soup club, it's up to you to be the magician behind those snacks and lunch-box treats. And even magicians need a little inspiration. Here are some fun ideas to get you a little excited about packing lunch, even if it's your 1,047th!
Smoothies have a lot in their corner: They can be made the night before and stored in the fridge, you can blend up all sorts of delicious protein (like yogurt and nut butters) and vitamin-filled ingredients (start with kale and blueberries), and they can be the centerpiece of a quick lunch (packed in a good thermos) or a substantial snack.
Cut your fruit and veggies a new way. Carrot and apple discs instead of sticks, zucchini and squash ribbons instead of slices, or vice versa.
And consider exactly the opposite: Forgo the cutting and pack one whole long carrot, those whole small Persian cucumbers, or a whole sweet pepper.
Dipping sauces can make a simple treat seem fancy. Go beyond hummus with carrot and jicama sticks or pieces of broccoli to go with a bean dip or a dressing.
Wrap your usual sandwich fixings and cut them into pinwheels by placing and rolling your spreads on lavash.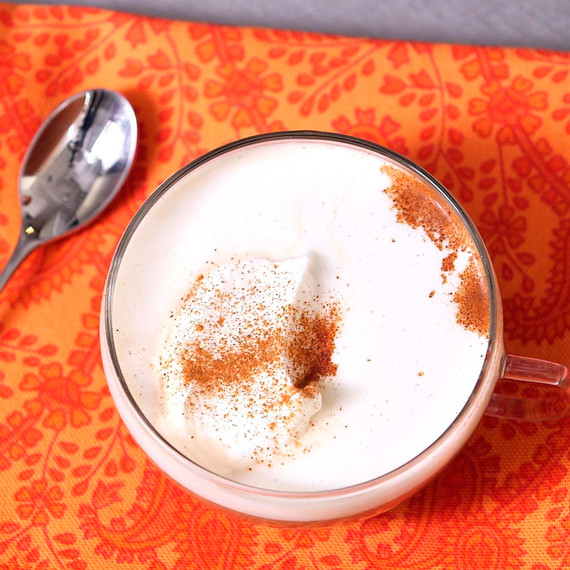 And don't forget the after-school snacks. Half the time, they're not eating the great lunches you pack and are very close to erupting in hangry tears. Fend them off with:
Warm milk and honey. We found this listed as a "kiddie cappuccino" at a cafe and fell in love. If you have a mini milk frother, now's the time to break it out. Another no-tech frothing technique: Pour milk into a glass jar with a tight-fitting lid (recycled peanut butter jars work well), leaving several inches of room at the top. Close the jar and shake vigorously for 10 to 15 seconds. Take off the lid, microwave for about 30 seconds, and drizzle honey into each mug.
Popcorn always feels like a treat. Pop with ghee or peanut oil for extra flavor, then sprinkle on salt and pepper. Have fun with the toppings: Parmesan; cinnamon-sugar; Sriracha; mix in some salty nuts and dried cranberries. (Bonus points for mini salt/pepper shakers with different popcorn salts and toppings and letting your kids flavor their own popcorn in brown paper bags.)
Homemade granola with Greek yogurt or a nut milk doesn't need to be reserved for breakfast. Definitely a sweet and crunchy treat, it's also a good source of protein and is quite satisfying. Encourage your child to add additional toppings like fresh or frozen fruit, chocolate chips, or a dollop of jam to stir in.
Simple melted cheese crackers. Never underestimate the magic that happens when you melt cheese on crackers and pair with crispy apple slices or a pile of chilled grapes. Use a sturdy cracker like Triscuits or Wheat Thins and a flavorful sharp cheddar. A quick minute under the broiler is all you need.