There are endless projects you can take on to spruce up your yard and outdoor space for optimal entertaining.
There are your obvious yard upkeep tasks: hiring someone to clean the gutters, trimming low-hanging or weak tree branches, repairing outdoor railings and walkways. But you also need to set aside time to spruce up your outdoor entertaining area. One of the simplest DIY projects you can do with the most impact? Giving your outdoor metal furniture a face-lift!
Start by giving it a scrub with a wire brush to remove debris and rust. Then finish it with a metallic, rust-resistant spray paint.
If you're looking for something more advanced, add a hardscape patio to your backyard to create a solid foundation for your dining and entertaining area. In the long run, it will also reduce the maintenance required to keep your lawn manicured and can add value to your home. I'd also recommend adding features to control the outside temperature, such as heat lamps, so you can continue to use your space well into the cooler months. It's important, as with any larger home improvement, to determine if additional home insurance is required to cover the upgrades in case of loss or damage.
Before starting any project, break it down and assign yourself deadlines. Keep in mind that if the project becomes too big, it's not a failure if you need to hire a professional.
The backyard is a great place for DIY projects large and small. Looking for inspiration on your next project? Here's one of my favorite outdoor entertaining spaces.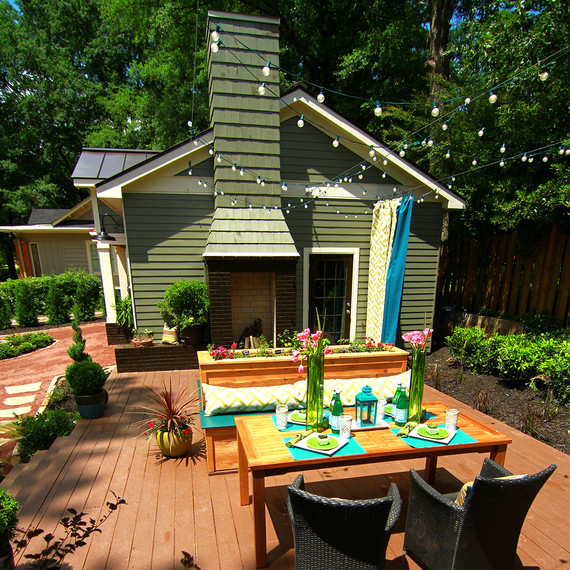 This charming outdoor area is the perfect place to unwind with friends or family. It's actually a very small area, but we made the most of it!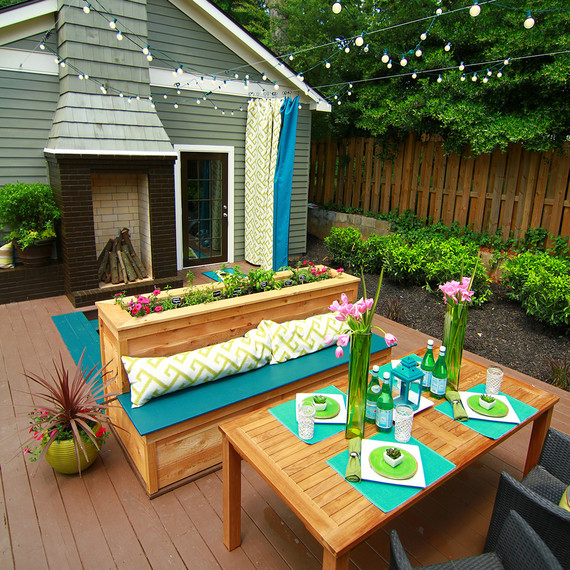 Sitting around a bonfire is one of my favorite things to do, but firepits can take up a lot of real estate. Instead, we installed a low profile outdoor fireplace. The chimney along the exterior wall provides visual interest and directs smoke from the fire away from guests.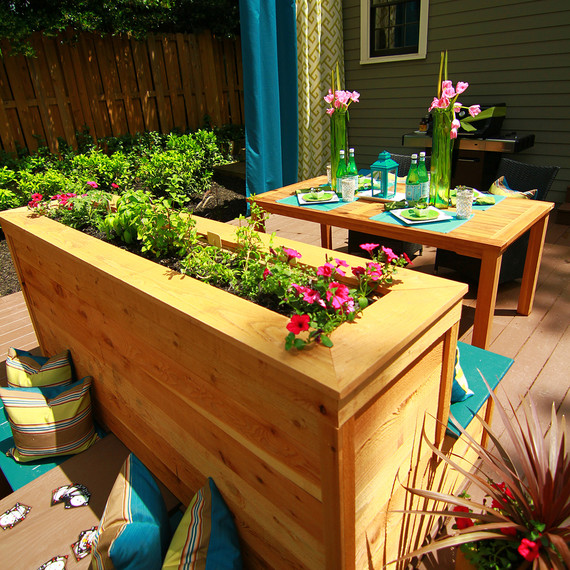 Here, we used a tall planter to divide the two seating areas. The small planted flowers add a nice burst of color too.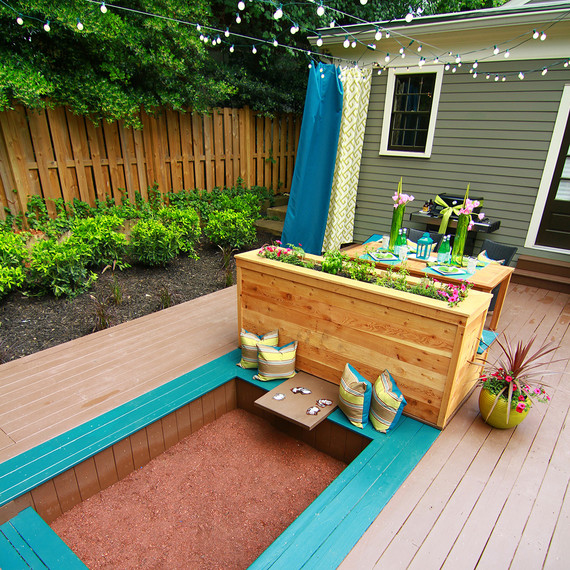 A sunken seating area maximizes this small outdoor space. It also creates a really cozy, intimate setting that encourages people to gather by the fire.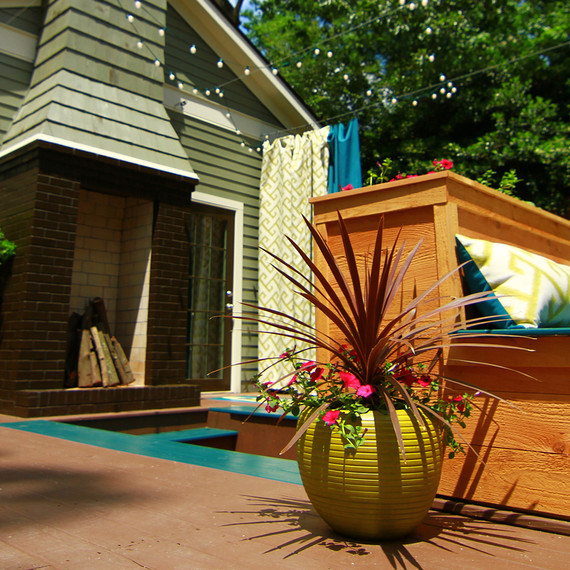 I love adding visual interest with intriguing potted plants. To ensure success, do some research and find out what types of plants thrive in your area.