The crisp days of autumn are the perfect time to throw on a cozy sweater and light jacket, grab your loved ones, and enjoy the great outdoors for one last hurrah before winter comes blustering into town. Whether it's an outing to a pumpkin patch or apple orchard, a festive hayride or just to your neighborhood park to enjoy the fleeting daylight hours, fill your picnic basket with wines that are complementary to the season. When we're talking wine, white is perfectly acceptable after Labor Day -- my picks are a moving into slightly richer textures than the bright and zippy whites of summertime. For red wines, my selections are just cozy enough to transition into a new, cool season.
Fresh and Crisp White:
Vermentino is a grape native to Italy, but you don't have to travel to Tuscany to enjoy it: One of the best expressions of this grape I have ever tasted comes from Giornata Winery out of Paso Robles, California. Winemakers Brian and Steph Terrizzi have sourced their grapes from Wild Horse Vineyard, which is home to some of the oldest vines in the state, and they craft every bottle with exceptional love and care. If you're a fan of bright and lively whites like Sauvignon Blanc, Vermentino retains their crisp fresh character, but adds layers of texture and slightly more opulent aromas of tropical fruits and aromatic flowers... perfect for cooler temps, but still pleasing to those who enjoy a light-bodied and zesty wine.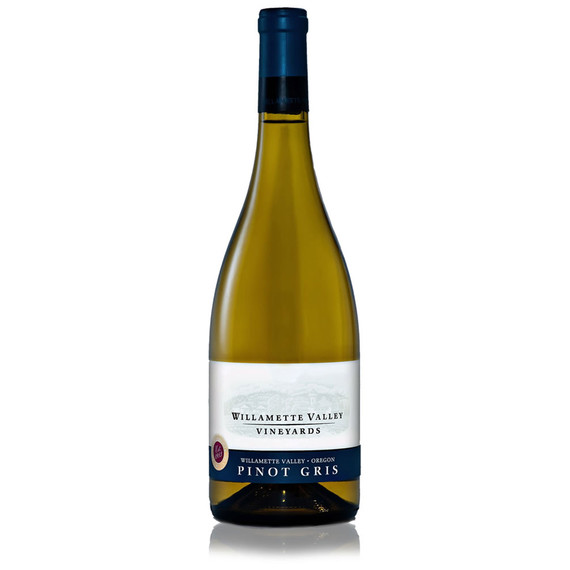 Luscious and Aromatic White:
If you've never tasted a Pinot Gris from Oregon, you're in for a treat -- while genetically the same grape as Pinot Grigio, these are much more rich and voluptuous stylistically than their Italian counterparts. Willamette Valley Vineyards picks their grapes at peak ripeness and the wine is aged on its lees -- meaning the yeast cells used in fermentation hibernated in the barrel with this wine throughout the aging process, giving it a rich complexity and creamy mouthfeel. Aromas of fresh white blossoms, orchard fruits, and honey lead into ripe flavors of bruised yellow pear and a lingering finish. The fact that the vintners practice Sustainable Farming and are both LIVE and Salmon Safe Certified means that drinking this lovely wine feels as good as it tastes!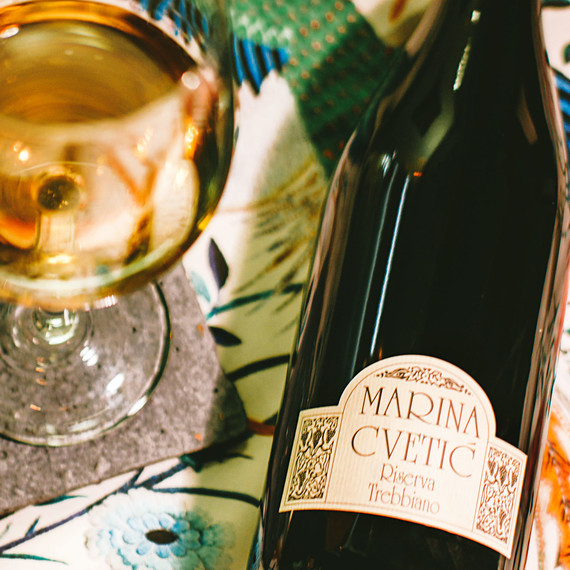 Rich and Full White:
Heart Ranch's Three Sisters Cuvée is a blend of grape varieties native to France's Rhone Valley, such as Viognier, Marsanne, Roussanne, and Grenache Blanc; but Hearst Ranch Winery puts a fresh California spin on these classics and gives us a full-bodied, rich, and decadent white that finishes crisp and clean. With aromas of citrus, honeysuckle, and violets, the palate of the wine has a lush complexity and weight. A touch of spice on the finish makes this a perfect wine for harvest time!
Apple, pear, honey, butter and vanilla: No, I'm not talking about your favorite autumn pastry... these are all aromas that come spilling out of each glass of this beautifully crafted Trebbiano wine. The flavors of this wine are as intense as Southern Italian sunshine. Aging for a full 22 months in new French oak barriques creates a hearty and autumnal white that you can absolutely drink after Labor Day. Delicioso!
Light Bodied and Silky Red:
When the first rush of cool air hits each fall, I happily put aside the roses I have been drinking all summer and give in to my cravings for red wines. The perfect transition to a new season: French Beaujolais. These wines vary widely in quality, but when you see the designation "Cru Beaujolais," on the label, it's an easy way to tell this is an excellent choice. This particular wine hails from the area of Brouilly, which puts out a style of Beaujolais that is elegant, concentrated, and slightly floral on the nose, with the classic bright red fruit flavors of the Gamay grape from which it's made, and a light silky texture. This versatile and drinkable can be served lightly chilled.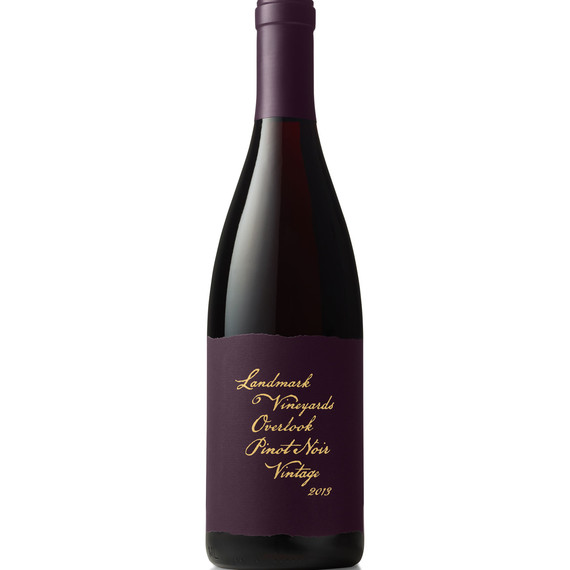 Smooth & Ripe Medium-Bodied Red:
Carefully blended and hand-harvested from vineyards in cool climate sites in Sonoma, Monterey, and San Benito counties, the "Overlook" Pinot Noir from California's Landmark Winery is a medium-bodied and inviting red wine, evoking juicy red raspberry and cherry flavors along with tantalizing blood orange and a hint of cocoa. This wine is soft and velvety, but balanced with a crisp acidity making it an excellent wine for food pairing.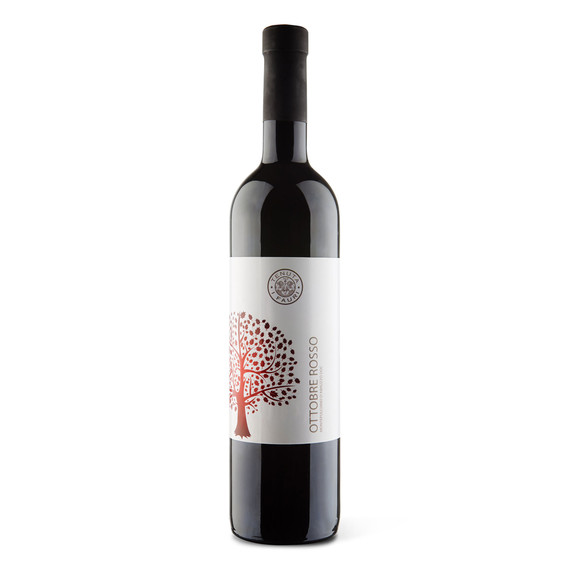 Rustic and Spicy Medium Bodied Red:
The name of this blend, "Ottobre Rosso," translates literally as "Red October," evoking the flavors of the season even before taking your first sip. This is a warm and welcoming red wine, filled with sour cherry flavors, baking spice aromas like nutmeg, cinnamon, and cloves, and a deep earthy edge. Although this is a medium-bodied wine, it has a great intensity of flavor and aroma, so it's satisfying but never cloying or over-extracted. It's endlessly drinkable and sure to keep you warm even on a chilly afternoon.
The red wines of sultry Spain are always welcome on a brisk day. This tempranillo-based blend, from one of the Rioja region's classic star producers, is an incredible value: With a little bit of age on it, plus an exquisite pedigree of hand-harvested fruit and vinification, this a total gem at a weeknight price point! Red plum and morello cherry mingle with toasty vanilla, all balanced by a nicely structured backbone of acidity and soft tannin.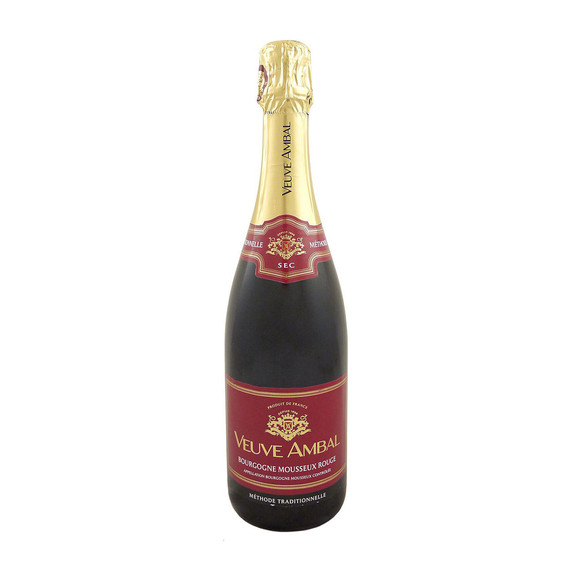 Sparkling Red:
Why should Champagne, prosecco, and cava have all of the sparkling fun? There are some amazing red wines that are full of lovely bubbles, and a fall picnic would be the perfect place to enjoy them! One of my favorites is this "Mousseux Rouge" -- meaning "sparkling red" -- from the Burgundy region of France. It's made from pinot noir and gamay grape varieties, and is exploding with brambly red fruit flavors and a subtle sweetness. At less than $10 a bottle, you can easily load up your picnic basket with this beauty. It's also one of the best wines to pair for a selection of hearty cheeses.
Cider:
For those who want to think outside the box, choose a delicious artisanal cider. If you're not yet familiar with these delicious "apple wines," check out our cider primer here. Not only is this particular cider handcrafted by a small producer and made in the exact same method as Champagne, it's incredibly tasty with golden caramel-apple flavors and a subtle, complex sweetness. It's put into 750ml bottles, just like your favorite wine, and sealed with a Champagne cork and wire cage so it's an equally great offering for a fancy dinner party or a Sunday afternoon in the park.