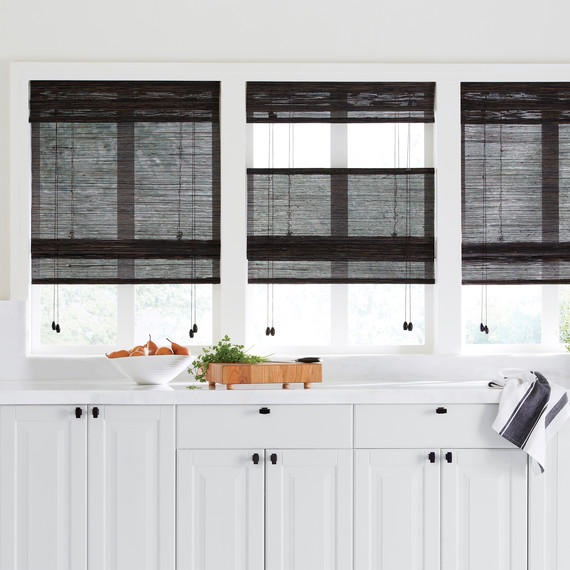 Find a Match
Rooms look best with coordinated colors and materials. If you have green hand towels and kitchenware, for example, look for a pair of window treatments in the same shade. If you have a small kitchen, then light, cool colors can make it look larger, while dark colors can make an oversized kitchen feel more inviting.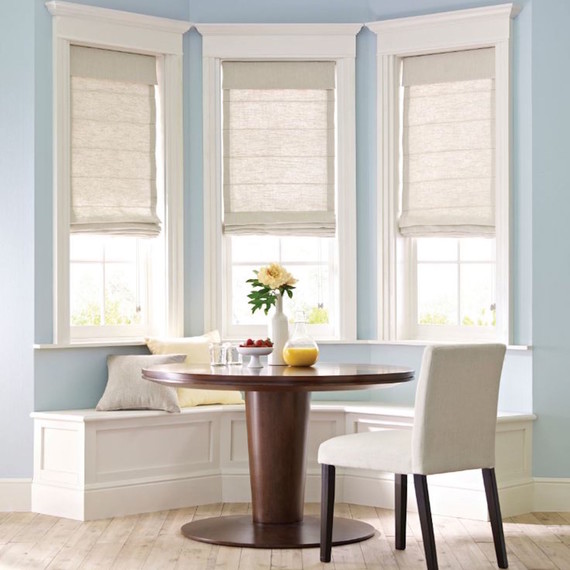 Minimal Is More
Sometimes the simpler, the better. A set of three bay windows in a breakfast nook don't need ornate window treatments to look chic. White Roman shades soften any harsh sunlight that comes through the windows but also allows for plenty of bright, organic light.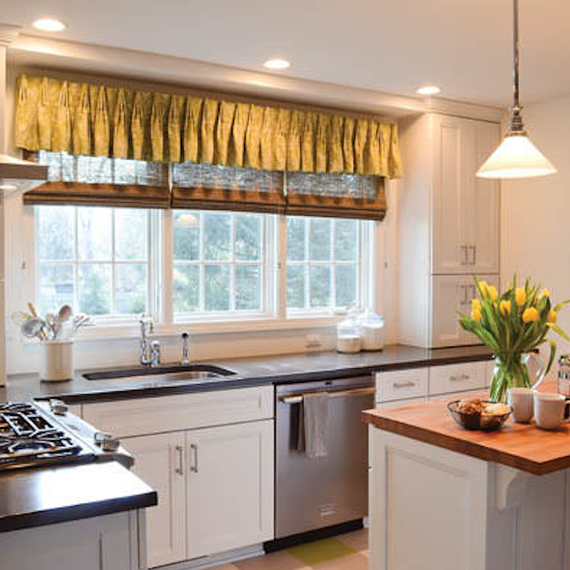 Try for Texture
Add visual interest to your kitchen by layering a pleated window treatment over Roman shades. This works especially well for a large window or set of windows. The pleated treatment makes the window look a little more dressed up, while Roman shades provide enough coverage to give you privacy. Try a pleated treatment in a darker tone with a heavier material and a lighter, more minimal shade beneath it.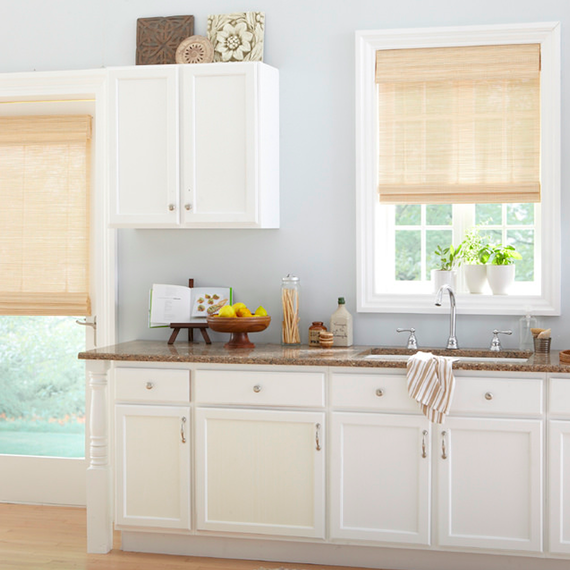 Versatility Is Key
To complement a neutral kitchen design, bamboo blinds are both a versatile and functional option. The sand-colored tone of bamboo works well in any space and the woven material filters sunlight without looking too heavy -- so you won't overheat while using your oven during the day. Plus, if you ever want to change up your kitchen decor, these will likely still work in your space.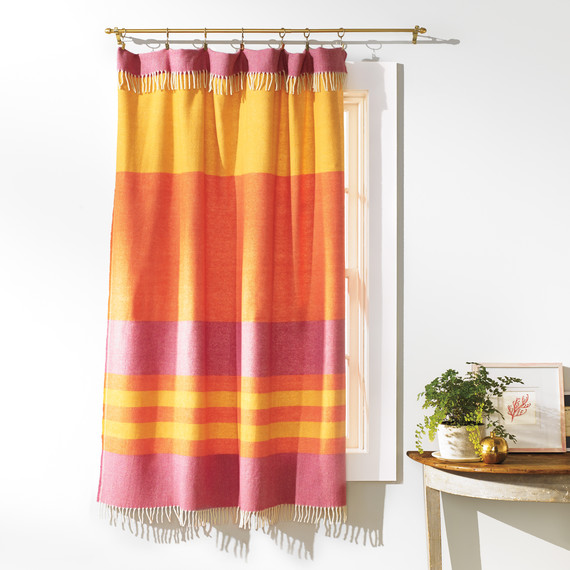 Add Punch with Patterns
Not into neutrals? Give your kitchen more flavor than your collection of spices by decorating your window with a vibrant, patterned treatment. Think fiery hot red tones or royal blue for your kitchen window treatments -- these colors bring to mind cheery mornings, which will create a delectable ambiance in your kitchen.
No matter your kitchen style or size, there's a plethora of window treatments available that will enliven your cooking experience and dress your windows up in a functional and beautiful way.