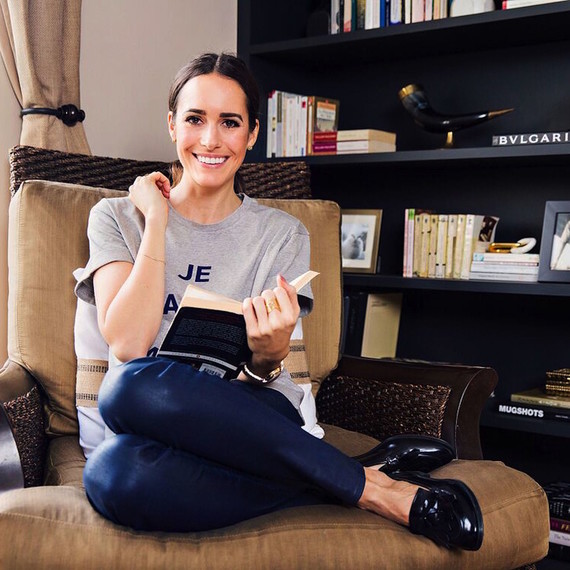 In partnership with furniture and fashion resale site Chairish, Laurel & Wolf designer Samantha Peters gave Roe's home office a face-lift by pairing timeless and stylish pieces with her favorite personal items.
"This is the most exciting project ever for me. I'm obsessed with interior design. My line of work is fashion and doing makeovers on TV, but honest to God, my biggest passion is interior design. I've loved it since I was little and I think that having a space that represents you and the things that inspire you, especially in a study, is totally crucial to the kind of work you create in it," says Roe.
Before:
Roe's office had a nice, neutral palette to begin with, so it was not too difficult to bring a new flavor to the space. While she already had a number of strong furniture items, accessories, and art pieces to work with, she was struggling with spatial arrangement and placement of her decor. Her designer crafted a space filled with home office ideas that are easy for anyone to emulate.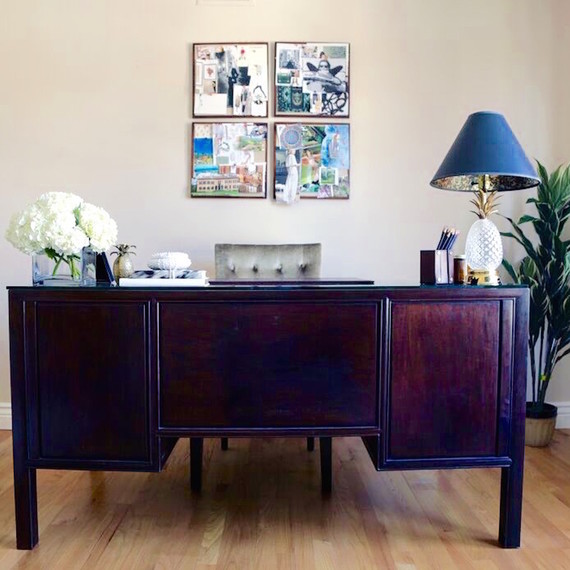 After:
Both Roe and Peters found inspiration for the space through Roe's comprehensive collection of images. As a creative person, Roe finds it helpful to develop mood boards that demonstrate whatever may be inspiring her creative pursuits at the moment. Louise was inspired by a mixed collection of elegant, rustic and vintage items. With Roe's tastes in mind, Peters designed a space that blended her eclectic mix of styles with new, bold pieces, adding a chic paint color to tie the look together. Roe's previous desk felt a bit sad so Peters swapped it for something bolder, bigger and altogether more beautiful. The rich, wood desk is now centered instead of staggered and everything is streamlined and tidy.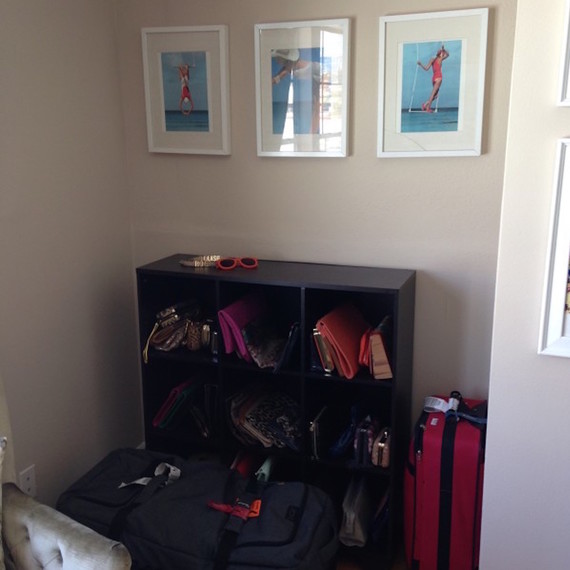 Before:
One corner of Roe's office was originally home to a small Ikea shelf stuffed with a miscellany of bags. Peters completely transformed the area, turning it into a space much more appropriate for a home office -- a reading nook.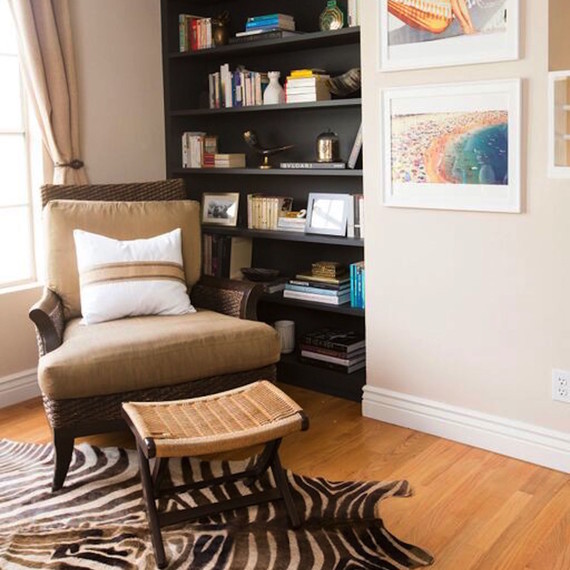 After:
A custom built-in shelf filled with a lovely, coordinated collection of books and decorative items took over Roe's corner. Peters added a lounge chair, zebra-hide rug and an industrial tripod stand lamp so that Louise has a place to relax in her office after a long day of work.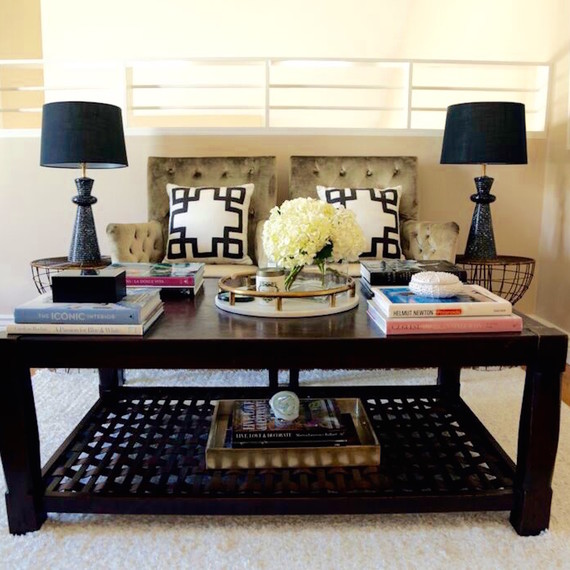 Peters created another new space in Roe's office; a coffee table and seating area where Roe can host meetings or simply work in a different part of the space. Matching lamps, chairs, cushions and side tables add symmetry to the space, pulling it together and making it feel complete. For this area, Samantha infused some of Roe's glamorous, elegant style with vintage pieces to create a tasteful and timeless look.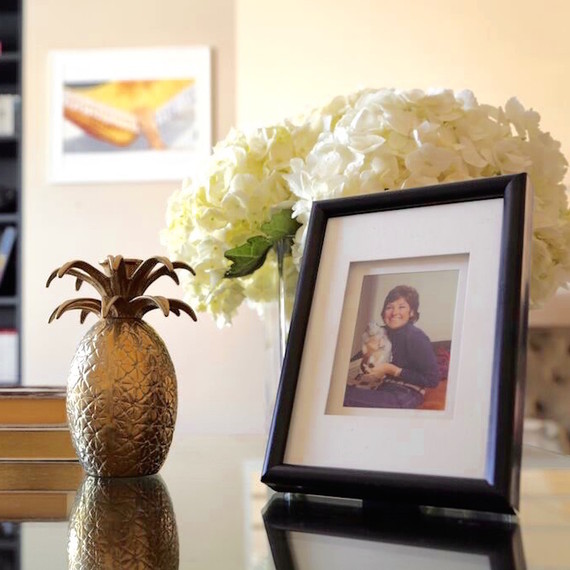 Roe wanted to include personal items in her office design, such as her favorite decorative motifs and a photograph of her mom. Although an office is meant for work, it is important to include bits and pieces of yourself in every design so it becomes a space you enjoy spending lots of time in -- especially a space that you work in!
Peters recommends staying true to what you find inspirational when designing a home office. The key to a successful office is a balanced combination of inspiration and functionality -- which is exactly what Peters and Roe created together during their collaborative design process.