I don't know about you, but once the leaves start falling, my cravings for pumpkin everything begin! From pumpkin spice lattes and pumpkin beer to cake, of course, I'm always looking for a way to make my fall a bit more delicious.
The best part about this recipe for cupcakes in a jar (aside from the cake) is that this recipe calls for mason jars. I love to use mason jars year-round whether for holding sugar or flour, or for drinking from. So, while deciding on how to make a treat that would be perfect for on the go, I decided to combine all of the above to create a cupcake concoction festive enough to delight all of your friends. Here's how I made my pumpkin spice cupcakes in a jar.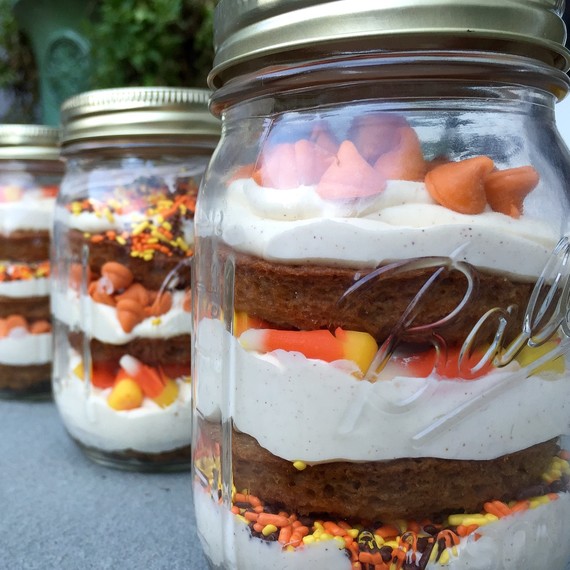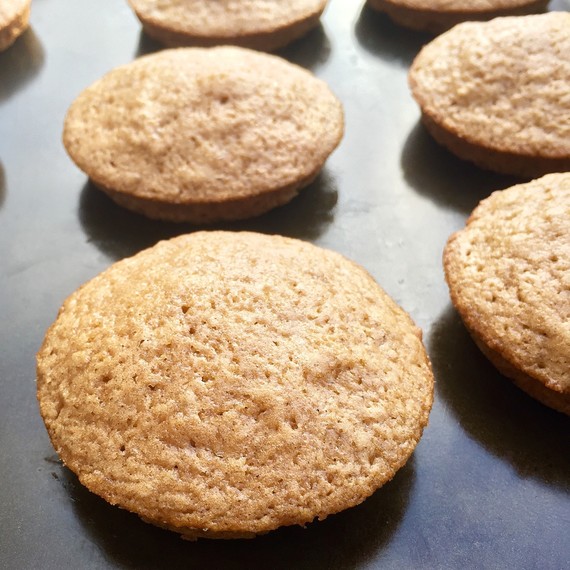 Directions
1. Start by baking your pumpkin spice cupcakes in the muffin top tin. I try not to waste any cake when I'm creating special treats, so while you could cut the tops off of regular cupcakes to make each layer in the jar, this muffin top tin allows you to make more cupcake tops without throwing any delicious cake away.
Note: Be sure to fill each cavity with very little batter. Remember that your cupcake tops will rise, and you want to be able to fit at least 3 in each jar. If they are too big, they won't fit in your jar.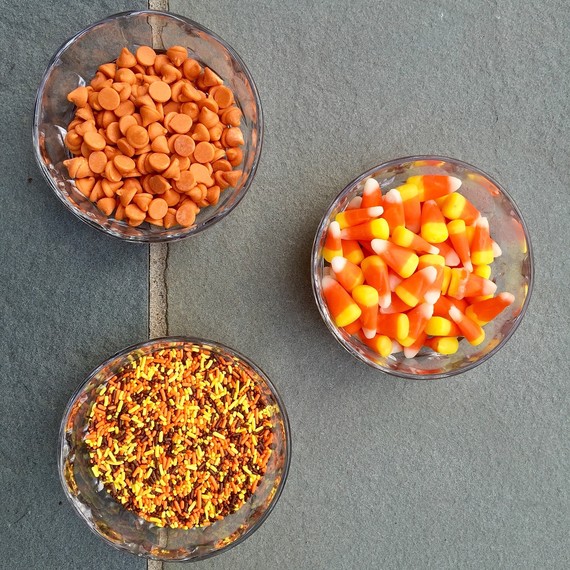 2. Next is the fun part: filling up your jars! Choose your favorite fall candy or edible decorations. I chose candy corn, sprinkles, and pumpkin-spice-flavored morsels.
3. Drop the first cupcake top into the bottom of your jar, and pipette the top of it with the buttercream frosting.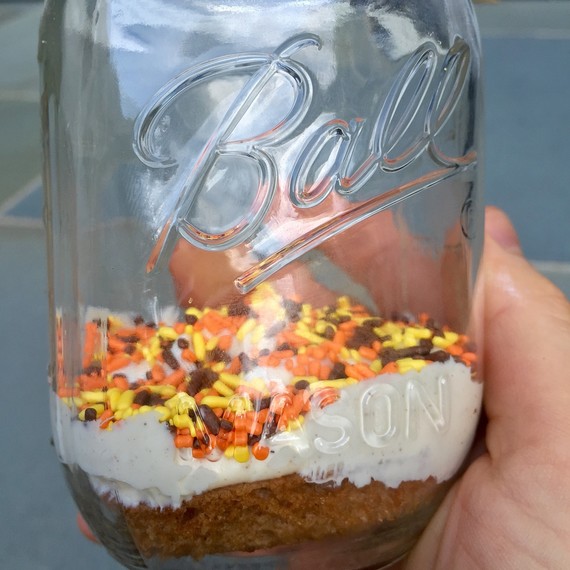 4. Place whichever candy you would like on top of the frosting before dropping the next layer of cake on top.
5. Repeat as many times as your jar has room. The jars I used allowed for 3 layers of cake and frosting, which is the perfect amount! This is a very sweet treat, so you don't want to overdo it.
6. Once you're done filling all of your jars, be sure to screw the lid on tight! If you're giving them as a gift, add a ribbon or a bow as a fun touch. But if you're like me and eating them yourself, grab a spoon and dig in!
Note: Another great use for a mason jar is to use it as a drinking glass. It fits a full bottle of your favorite drink perfectly (the perfect pint!), and makes drinking water, tea or pumpkin juice feel a little bit more fun.
Somehow, I controlled my sweet tooth and was able to take these on the road with me to visit friends, and let's just say they were more excited to see me than they usually are!
What's your favorite fall treat? Tweet @realitybitescc and @marthastewart to let us know! #fallbyRBC #marthastewart