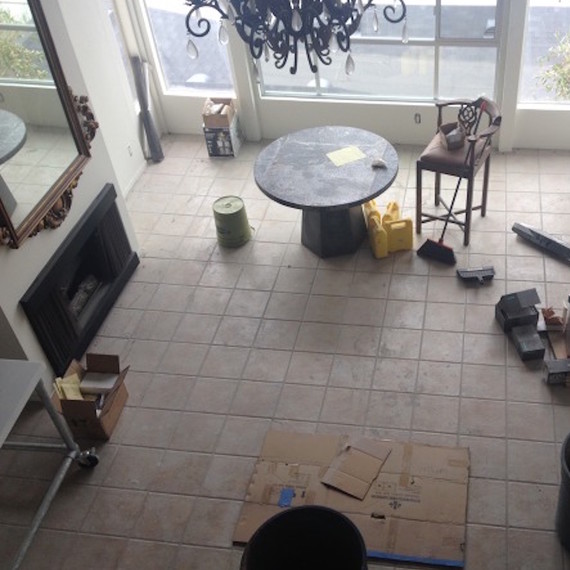 Before: Living Room
In conjunction with MYHABIT, an expert Laurel & Wolf designer filled Burke's empty condo with beautiful diverse decor. Renovating the living room, sitting room, and master bedroom was a lot of work, but watching the space evolve into an awesome beach pad was well worth the time spent.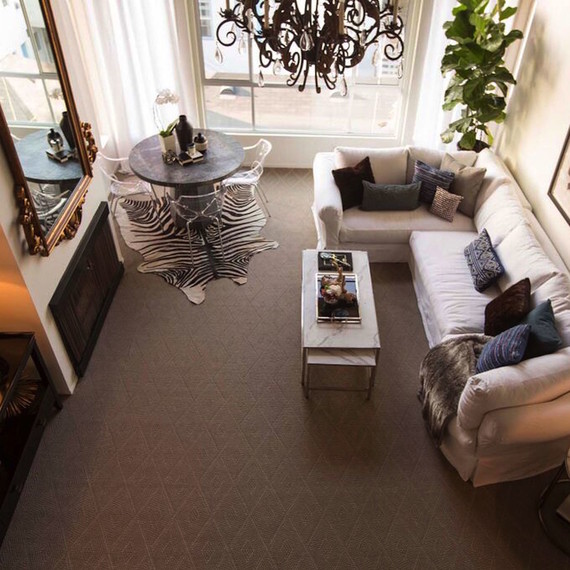 After: Living Room
Once the renovations were complete and all the furnishings added, the condo looked like an entirely different space. The inspiration behind the design: eclectic beach chic! Brooke worked with her designer to blend the furniture she already owned with new pieces she fell in love with during the design process. Her previous space was slightly more traditional, so Burke's designer added art and accessories to create a more casual vibe.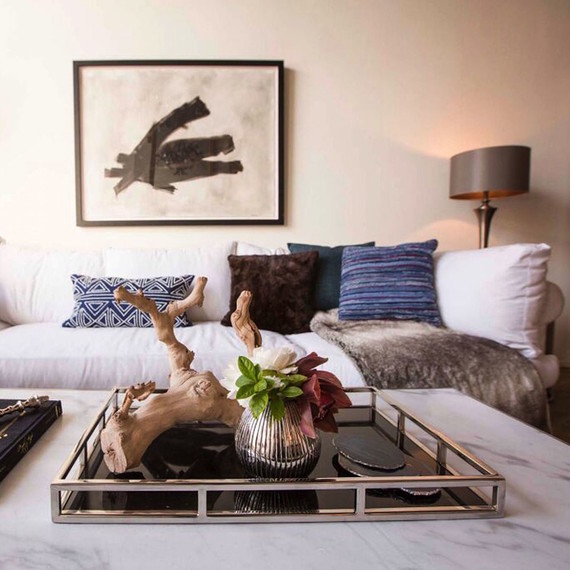 The condo had great natural light, but the inclusion of large mirrors -- like the one above the fireplace -- helped to open the space and make it feel bigger and brighter.
Both Burke and her designer love how the living room turned out. The new flooring, paint, lighting, and cozy decor make the room both comfortable and chic. Burke especially loves her new living room console, which is perfected by an array of eclectic accessories.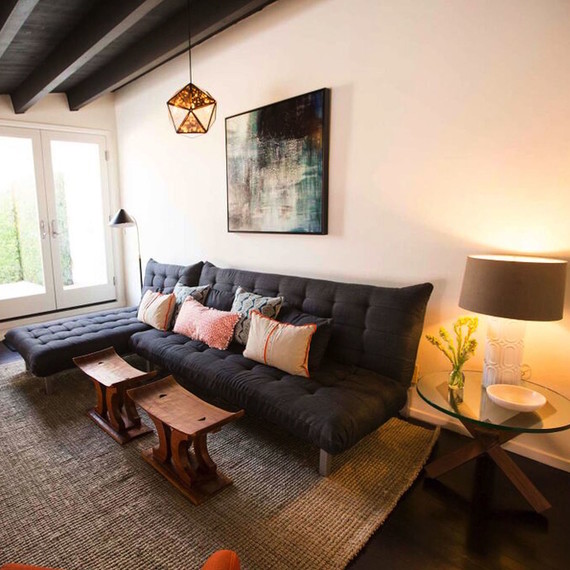 After: Lofted Nook
The lofted space in Burke's condo became a cozy little nook -- perfect for escaping her busy schedule to relax. The slanted ceiling and ornate rail were already amazing features, and Brooke's designer added just the right touches to complete the look: an L-shaped couch, trim wooden benches, and simplistic art.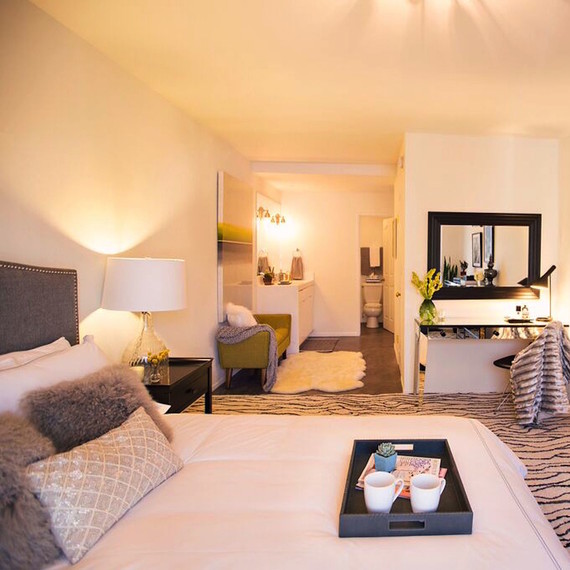 After: Bedroom
Burke's bedroom underwent an extreme transformation. The space was very dark before proper lighting was added. Her designer incorporated new sconces and pendant lights to give the room a beautiful glow.
The master bedroom was designed with a black-and-white color story in mind, which Burke's designer implemented as a tool to make the space look clean and streamlined.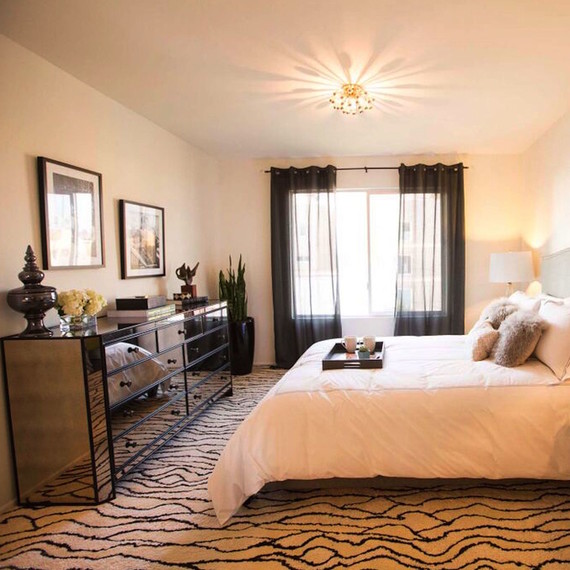 A mirrored chest, Mongolian throw pillows, and black-and-white art help tie the space together and contribute to the streamlined appearance of the bedroom.
Burke's bedroom and vanity area were designed with a little Hollywood Regency glamour in mind (to match her Hollywood presence, of course). An enormous bathroom and expansive walk-in closet provide Burke with plenty of space to get ready for events and store her large collection of clothing and beauty products.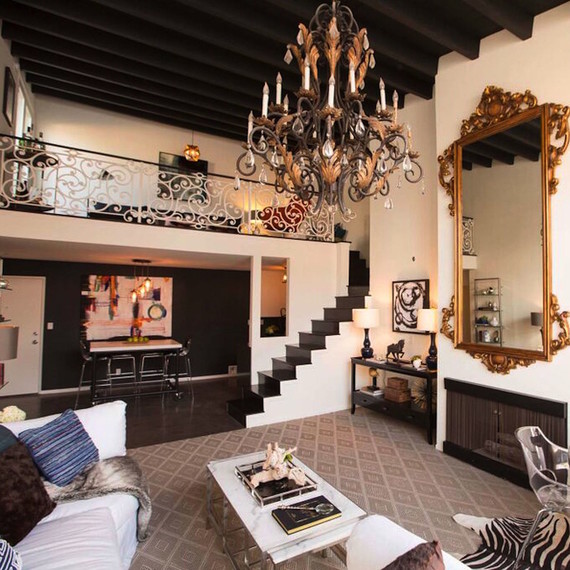 Burke's condo came together beautifully, from a blank slate to an eclectic and glam beach oasis. When doing a complete overhaul on a space such as this, we recommend focusing on flooring! Altering the flooring, whether with a new carpet, an accent rug, or a complete retile, will make your space feel brand new.
What do you like best about the fabulous Brooke Burke's Malibu condo?
Photos by Nick O'Neill. Design by Carisse Lynelle.