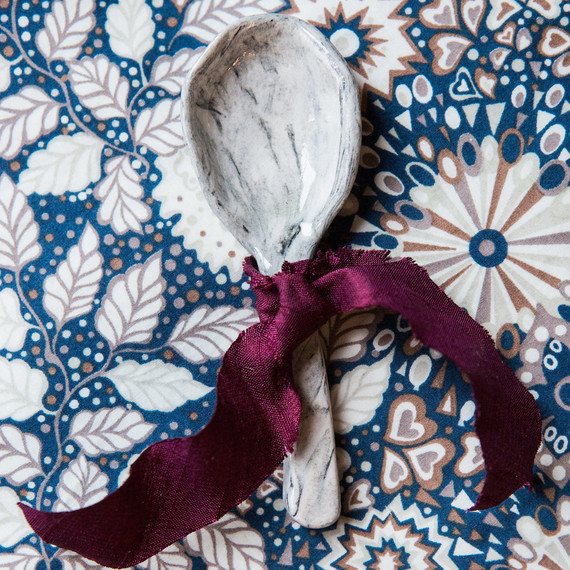 Victorian design elements have been popping up everywhere in fashion -- lace gowns, pointed boots, bows -- to name a few. In restaurants, we've seen a resurgence of elements that are not widely thought of as Victorian, but really speak to the roots of the industrial revolution, an era when people valued innovation and progress just as much as we do now. Edison bulbs? Totally Victorian. Chambray? Those are from the turn of the century too! Those industrial pipes that we use for everything from coat hooks to towel racks? You guessed it -- Victorian!
With so many design trends harkening back to this era, we challenged ourselves to see which of our favorites we could use for table decorations. There were a lot of art and design movements to choose from. Some of the more popular during the Victorian era include: aestheticism, art nouveau, Japonisme, Arts and Crafts, Celtic Revival, Liberty style, and Art Deco. So, we took a little from each.
The Napkins:
We decided to set the table using a Liberty print napkin, like this one from Nimblewell. Inspired by the birds stealing fruit from his garden, designer William Morris created the textile pattern the Strawberry Thief. Morris was a leading member of the Arts and Crafts movement, opening Morris & Co just down the road from Liberty & Co. on Oxford Street in 1877. Liberty first produced the design as an upholstery fabric in 1979, and has been producing a scaled-down version of it since 1995.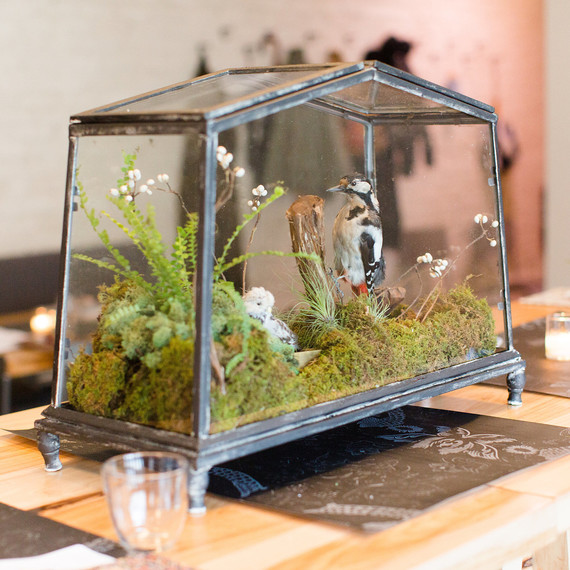 A Conversation Starter:
Originally called "fern cases," Wardian cases were a popular type of terrarium developed in the 19th century by Dr. Nathaniel Bagshaw Ward (1791-1868). You can re-create one like this, from our friends at Asrai Garden, by purchasing a small terrarium and filling it with ferns and other low-light plants that love moisture. To replicate a taxidermy figure, you can purchase a model bird, or other animal, available at a variety of craft and hobby stores.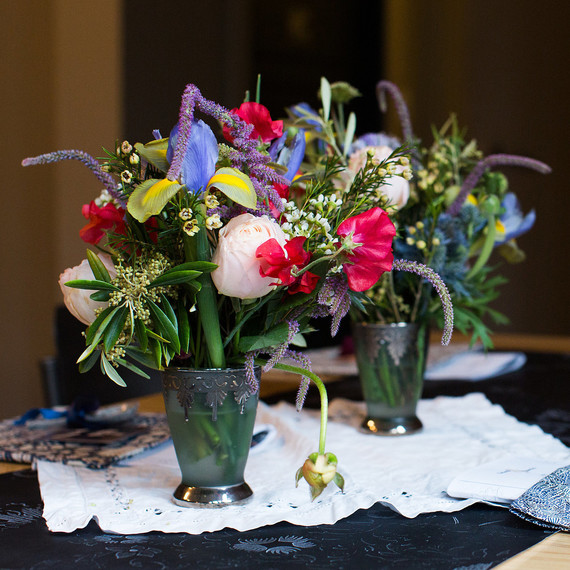 The Centerpiece:
For a floral centerpiece that's whimsical -- which, by the way, is essential to your tablescape -- colorful and very Victorian, opt for a low glass vessel as a base, as Asrai Garden did here. Add classics such as roses and wax flowers, without being afraid to mix pastels and bold saturated colors. Go for it! Layer the vases on the table with delicate vintage linens -- even a lovely white napkin will work.
A Runner:
For this setting, we also went to our local copy shop and made large black-and-white prints by photocopying the Liberty print napkins. The large print will help create a focal point and they'll be a great detail for guests to admire between courses.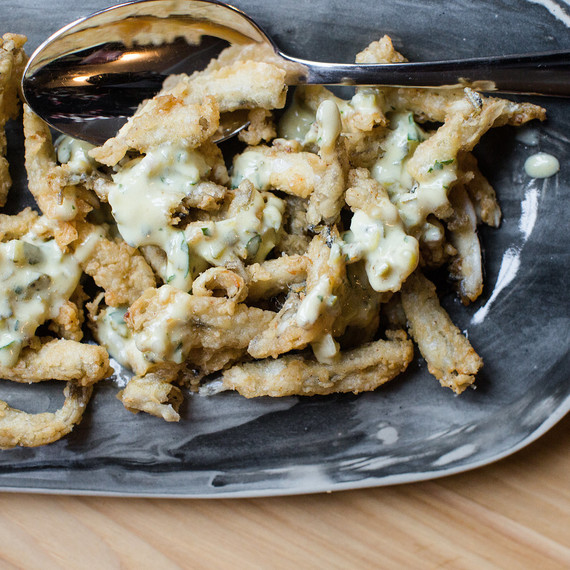 The Dishware:
Marbling is great way to add a Victorian design element into your home. There are so many great ways to try it out, from paper to a fabulous DIY vase. The popularity of marbling in the Victorian era was due largely in part to a popular book entitled "The Art of Marbling" by Charles Woolnough (1853) Here, ceramicist Leah Ball used marbling in a porcelain platter.
The Fish:
On top of that platter are some delicious looking smelts, another Victorian favorite.
Learn how to make your own smelt and tartar sauce.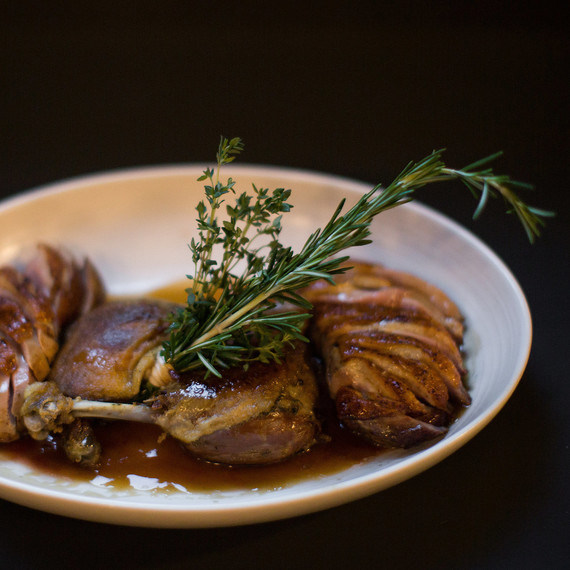 The Bird:
While Victorian dinners often meant seven, eight, or even nine courses, you can get into the spirit by serving just some of the most delicious staples. While we're lucky enough to have Chef Bastien of The Winchester, Chicago, prepare this particular dish, but you can make one of your own by following this delicious recipe.