Just because you're hosting doesn't mean you have to spend all of your time preparing the spread. Check out these 12 simple ideas for eats that you can pick up at the store, embellish with a few toppings, and serve this football season! (These ideas make for a great dinner party too ... but let's keep that our little secret.)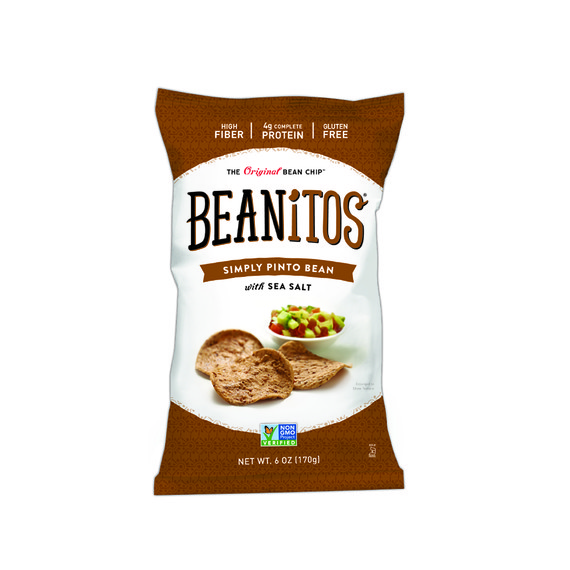 Punch Up Your Bruschetta
Finger foods are always a great hit when you are entertaining, but it's easy to fall back on the standard fare. This season, pump up your bruschetta by serving it on a Beanitos chip. The combination of chopped fresh tomatoes with garlic, basil, olive oil, and vinegar served on a crunchy, healthy Beanitos chip will be a game-changer (no pun intended). With beans as the number-one ingredient, lots of protein and fiber round off this appetizer. I love the Simply Pinto Bean with Sea Salt paired with bruschetta. Bonus: This snack is also perfect for vegetarian guests as well as those with gluten sensitivity.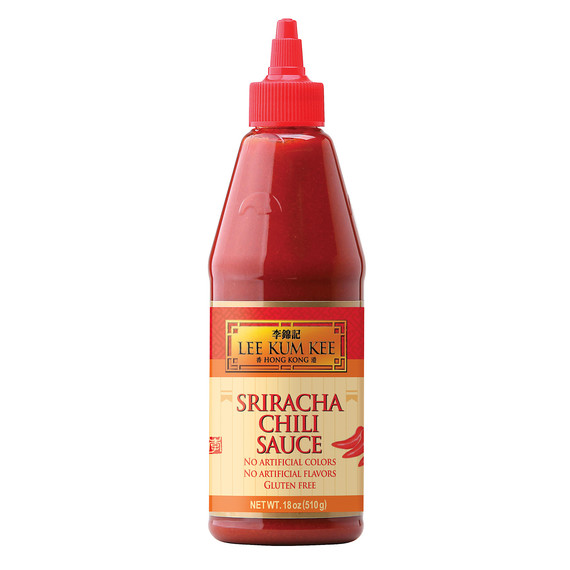 Spice It Up with Sriracha
Give your Bloody Marys an extra kick during game day with the Sriracha Chili Sauce from Lee Kum Kee. Made from the freshest and juiciest sun-ripened red chiles with a warm garlic accent, this sauce gives a unique and exotic spice when cooking. This spicy condiment is also very versatile. Another way to bring the heat to your tailgating party is by serving the Sriracha as a dip for meatballs. It's also gluten-free, which is great for guests with dietary restrictions.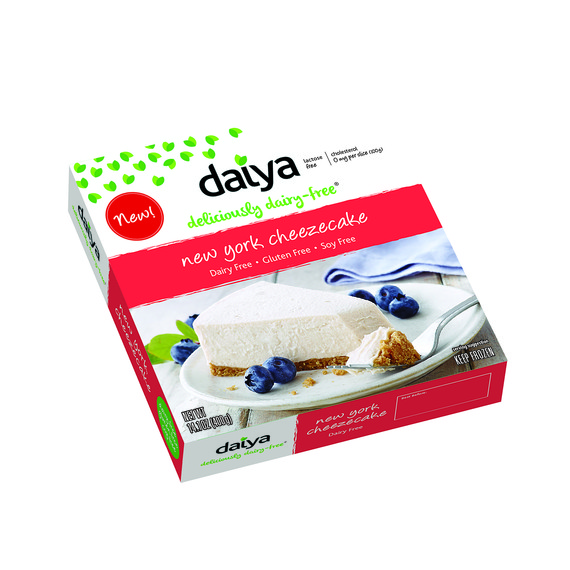 Cheezecake, Pleaze!
Making desserts can be time-consuming -- not to mention finding something everyone likes and can eat. I love serving my guests Daiya's Cheezecakes because they are plant-based, which means even my friends with food sensitivities or special diets can indulge. Each flavor is rich and creamy, and made with an artisanal gluten-free crust. They're available in four varieties: New York, Key Lime, Strawberry and Chocolate, and they're easily topped with fresh fruits or other festive additions for a quick, beautiful, and tasty dessert.
Football Fiesta!
Looking for a delicious meal that's sure to have your guests tackling each other for seconds? Try classic pork and beans the easy way by tossing a pork roast with Rojo's Black Bean & Corn Salsa in a slow cooker. I like using Rojo's salsa because it's fresh, extremely versatile and makes for a tasty marinade. Instead of tending to it all day, you can set it in the morning and have the meal ready for kickoff! Let the Crock-Pot do the work while you prepare other dishes (or place your bets).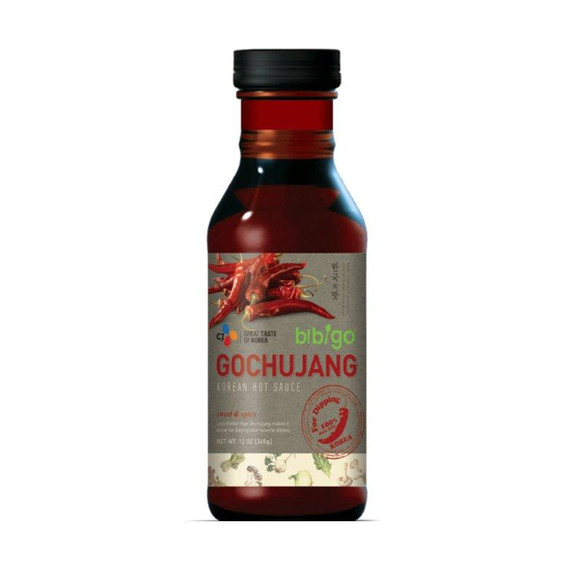 Sweet and Spicy Wings
Looking to spice things up this tailgating season? Check out Gochujang Hot Sauce from Bibigo. This versatile sauce delivers dynamic and complex flavors creating the perfect balance of spicy and sweet for all your favorite game-day dishes. Mix it with mayo to mix up your traditional slider spread or use it as a marinade for your wings! Bibigo's Gochujang is made from natural soy sauce, real garlic, and onion instead of condensed flavored vegetable puree and is vegan-friendly!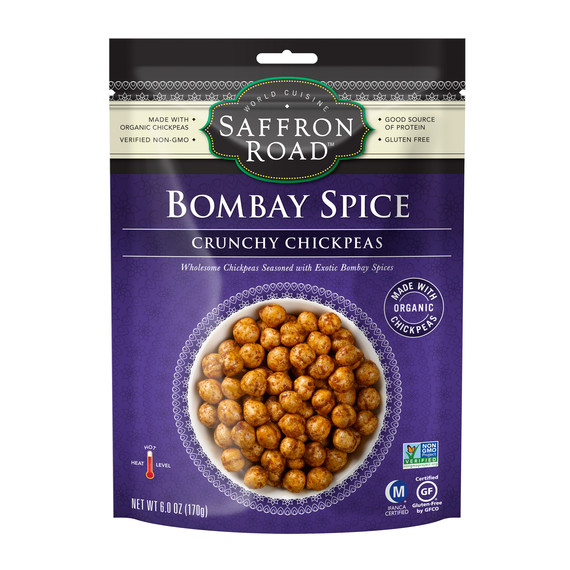 A "Winning" Combo
If you're looking for the perfect alternative to nuts or trail mix, you're sure to impress your guests and their taste buds with Crunchy Chickpeas from Saffron Road. One serving (1/4 cup) boasts five grams of protein, and they are made with organic chickpeas that are non-GMO project verified. With five different flavors to choose from, the combinations are endless! My "winning" combo: Bombay Spice, Falafel, and Wasabi.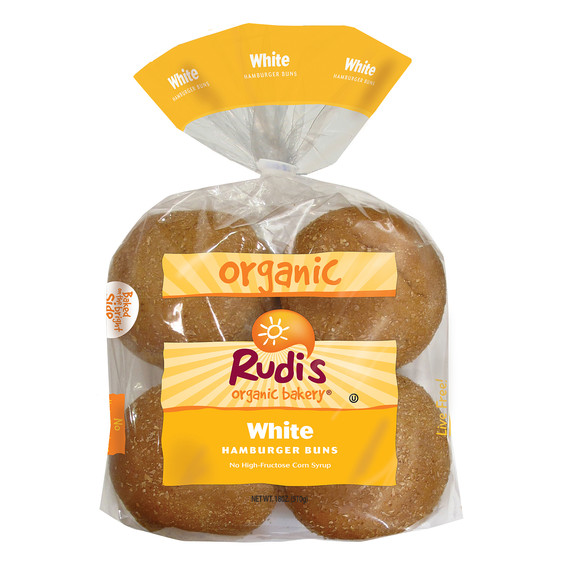 Bun Conundrum: Make the Healthy Pick
I dare you to look at the ingredient list on several packages of hamburger buns at your local grocery store. You might be shocked to see dozens of ingredients -- some of which you can't even pronounce! If the first ingredient is "enriched bleached flour," I suggest you put it back on the shelf and opt for a cleaner bun. If you or your kids love a classic white bun for your BBQ, these White Hamburger Buns from Rudi's Organic Bakery are a great option. These organic soft and fluffy hamburger buns have a simple ingredient list and are made with organic wheat and potato flour and do not contain high-fructose corn syrup. Plus, they taste delicious too!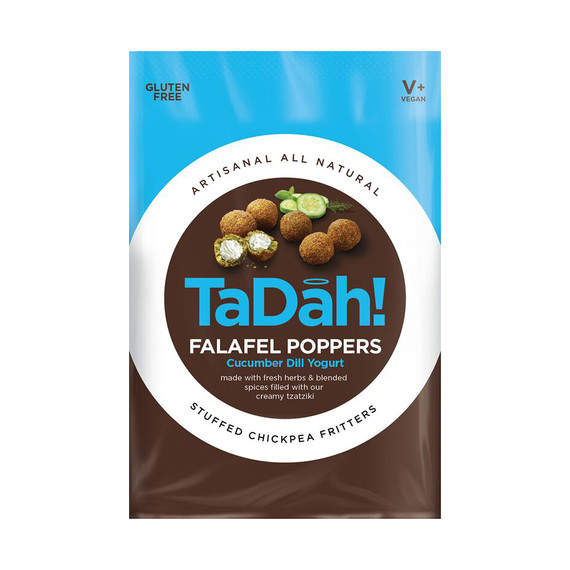 Score with Stuffed Falafel Balls
East meets West when you serve your guests these delicious Falafel Poppers from TaDah! Foods. Each falafel ball is filled with a delicious creamy tzatziki sauce (a combination of Mediterranean spices, yogurt, and dill). Serve them on their own or with mini pitas. Not only are they are non-GMO, gluten-free, vegetarian, and grain-free, but TaDah! also gives back: 25 percent of its profits go to organizations that are actively engaged in social change. Bonus: You can find this and other 100-percent vegan flavors like Harissa Hummus in the Target freezer section.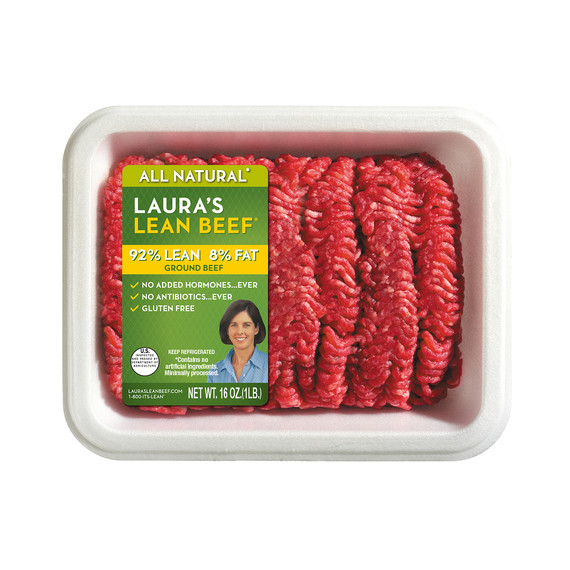 Summer Is Over, but Grilling Isn't!
Whether you are making burgers or hot dogs, the same rules apply in my home: The better the beef, the better the taste. I'm really picky about my meats, and I always look for two things: no hormones and no antibiotics. The 92% lean ground beef made by Laura's Lean Beef is low in fat and cholesterol, and contains only 9 grams of fat per four ounce serving -- taking the guilt out of grilling burgers, while keeping their delicious taste. Laura's Lean Beef also is hormone-free and antibiotic-free. When it comes to hot dogs, I want a product that does not contain nitrates or have any nitrites added. The 100-percent-grass-fed beef Hot Dogs from Laura's Kitchen deliver, plus they are void of fillers, hormones, and antibiotics and are also gluten-free and casein-free, so you know exactly what's in them and feel good about serving them to the entire family.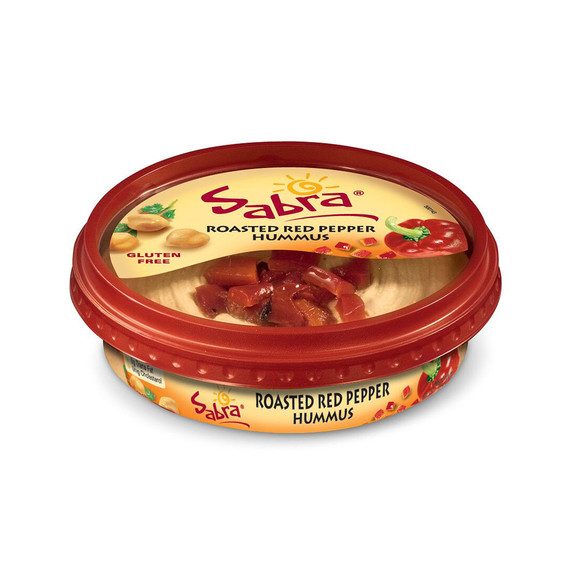 Dip, Baby, Dip!
Did you know that two tablespoons of America's favorite dips -- bleu cheese or ranch, will set you back 140 calories and 14 grams of fat -- and that's if you're sticking to the serving size! If you are looking to dip your veggies, chicken, or buffalo wings into something healthier, then check out Sabra hummus. From the Classic Hummus flavor to the Supremely Spicy flavor, hummus is more filling as it contains fiber and protein. Two creamy tablespoons pack just 70 calories and five grams of fat. Most of the fat in hummus is polyunsaturated -- a good fat that can help lower cholesterol.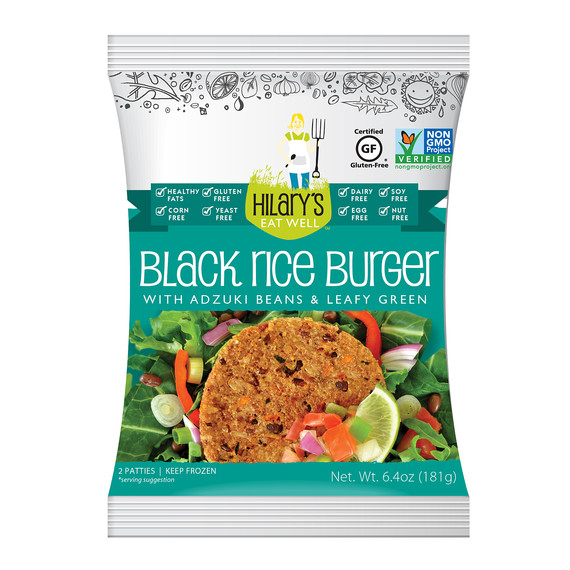 Culinary Meets Convenience
If the thought of serving your guests a "meatless" burger turns you off, then you have not tried the Black Rice Burger from Hilary's. Unlike typical veggie burgers that try to "mimic" meat, these burgers are made with real ingredients like Black rice (full of antioxidants), leafy greens, adzuki beans, millet, cumin and lime. With a quick five-minute grill on each side, or the option to heat it up in the oven, this is a great alternative to a beef burger or patty, which still gives you the protein you are looking for. The burger patties are also free from common allergens -- no gluten, dairy, soy, corn, egg, or nut products.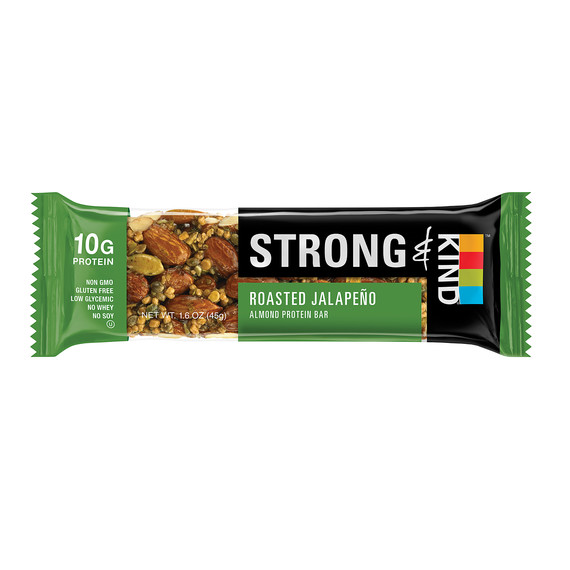 Simple to Serve
With bold flavors like Honey Smoked BBQ and Roasted Jalapeno, the Strong and KIND bars boast 10 grams of protein to keep you feeling satiated, which is key to limiting mindless snacking throughout the game. They are also so easy to serve -- simply cut each bar up into four pieces and pair with your favorite cheese or beer.