Some may say that Bryce Maddock is not your average 29- year-old. As the CEO of a highly successful virtual outsourcing company called TaskUs, the self-proclaimed adventure seeker has to find a balance between the busy working world of entrepreneurship and play. With three offices in the Philippines, the young CEO certainly jets around a lot, but the company's Santa Monica office keeps him grounded in his home base of Los Angeles, which is where our story begins.
After moving into a new loft apartment in Venice, California, Bryce sought out Laurel & Wolf to help him make over his new pad into a contemporary abode with a playful vibe that would allow him to focus and work from home, kick back with his dog after a long day, and have guests over for some much-needed rest and relaxation. Bryce selected the style board Laurel & Wolf premium designer Lucinda Pace had prepared for him, and from there the two communicated through L&W's virtual platform, taking his beautiful bachelor pad to the next level within a few weeks.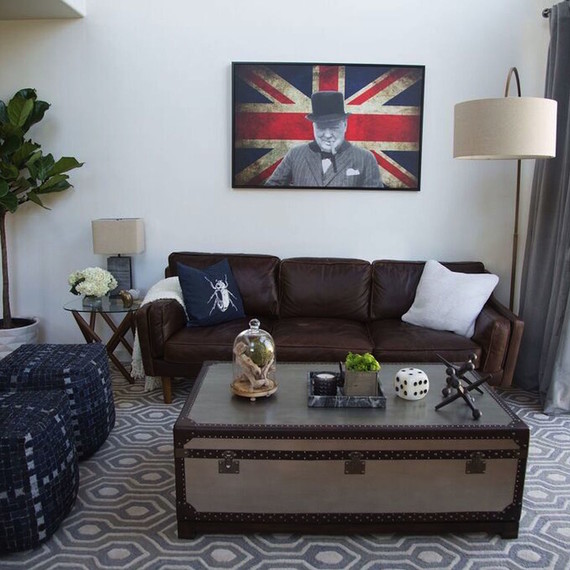 Bryce wanted his living room to feel smart, elegant, and playful with a slightly beachy vibe, so Lucinda kept a cool color palette throughout, using furniture and decor in tones of gray, brown, and navy. The structured leather couch plays well against the tessellated geometric motif of the rug, which offers a pop of pattern and style to the room.
11 Living Room Ideas Every Homeowner Should Know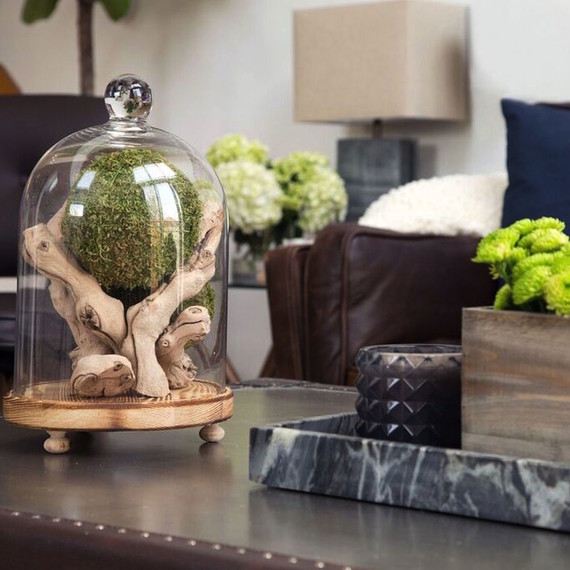 Elements like the leather lounge chair and overarching floor lamp give the room a contemporary classic appeal, blending old comfort and visionary modernism. The art and decorative items selected by Lucinda give the room a lighthearted air while still remaining streamlined through a palette of correlating colors.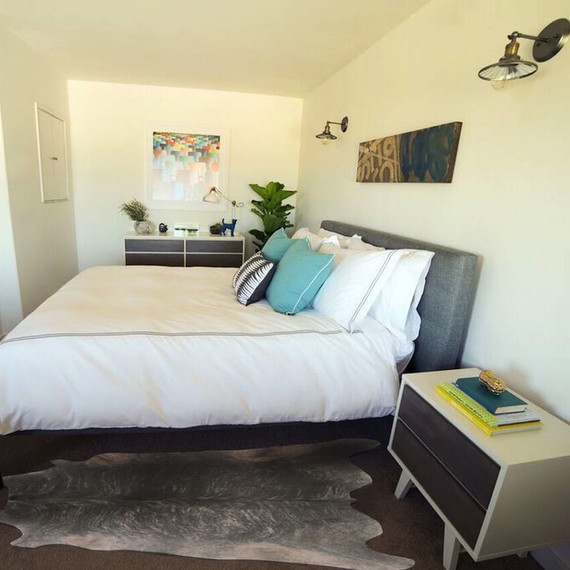 Friends often crash at his place, so Bryce felt the need to create a comfortable guest bedroom that complemented the aesthetic of the rest of his pad. Lucinda filled the space with a sleek bed covered in a simplistic duvet set from Joss and Main, a retro-modern dresser with matching nightstand, and a bit of life provided by a colorful print and a few plants.
Transform Your Guest Room into a Five-Star Retreat (Easily)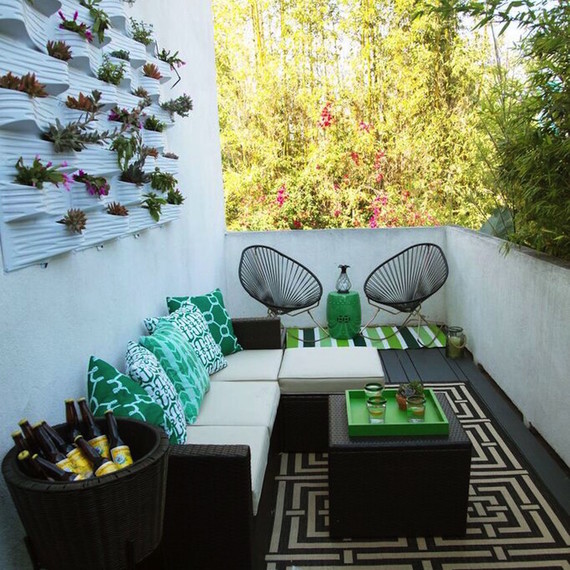 In sunny Southern California, no place is complete without a cool outdoor space to chill. Bryce's bare patio became whole with the addition of a fire pit; lounge chairs; bright, fun patterns; and a wall of succulents.
Want to Refresh Your Patio? Here Are Three Looks to Try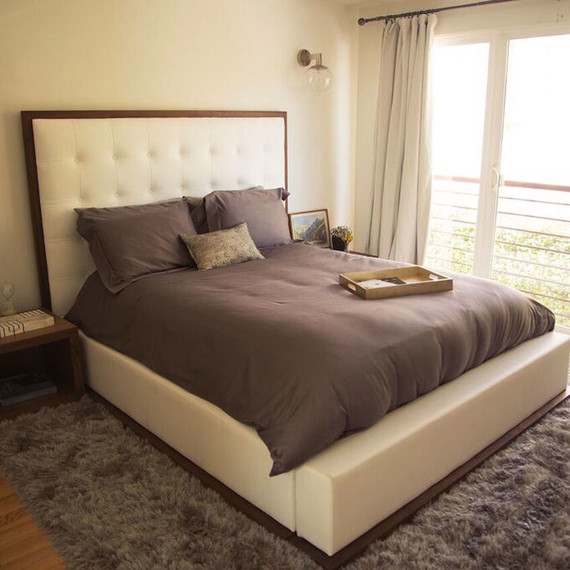 The master bedroom underwent a major transformation as the carpet was torn up to reveal a lovely natural oak wood floor, which was paired with a gray shag carpet. The bed adds serenity and grace to the bedroom, while the monochromatic neutral tones give the room a peaceful ambience.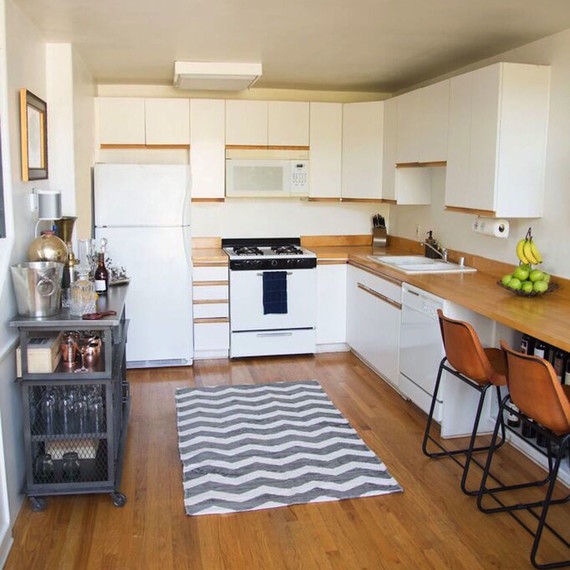 Bryce's kitchen transformation is proof that just a few simple additions and alterations can make a major difference in a space. The kitchen went from bland to bold with a small chevron rug, a super-sweet bar cart and handmade leather counter stools.
Bryce's loft came together beautifully, and he very much enjoyed the seamless process of design and communication through the Laurel & Wolf platform. The final result embodies just the kind of place Bryce enjoys coming home to after a long day -- somewhere he can work, relax, and spare a little time for fun, too.
A Major Kitchen Design Makeover with an Updated Sense of Tradition