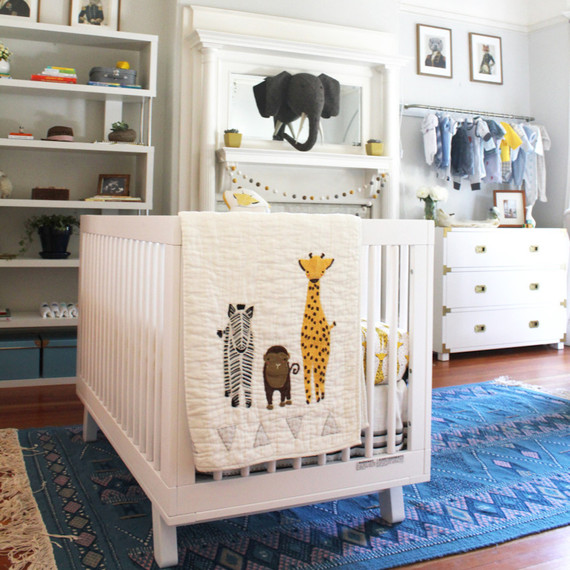 Nothing is more rewarding than designing nurseries for expectant families! We love everything about them: the plush textiles, the soft colors, the adorable baby animal photos that hang on the walls. We especially love when our clients are able to integrate furniture they already own, pieces that hold sentimental value, and recent DIY projects into their Laurel & Wolf design. It was so fun for us to see Maggie's nursery project that she designed with Laurel & Wolf designer Pamela McIntyre come together.
Maggie's biggest concern was how to utilize her floor plan most effectively and where to put the big items like the crib, changing table, and glider chair. Pamela made her beautiful crib and this gorgeous Moroccan rug the centerpiece of the nursery decor, and utilized the wall space for accessories and art. Plus, Maggie made this incredible lamp shade herself!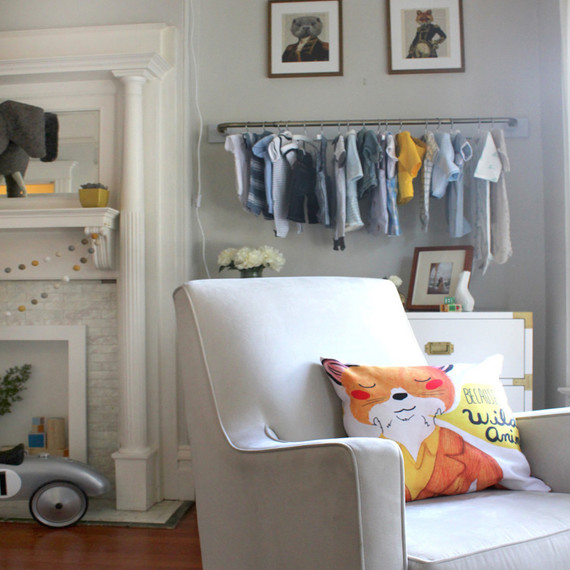 Baby clothes are adorable, but they also take up a lot of space! Pamela and Maggie cleverly hung a rack to show off the super cute clothes and to make a little more space in the dresser.
When it comes to spending quality time with her baby, Maggie wanted to designate an area for storytime. And for that, a cute and comfortable glider is a must in any nursery. This reading area serves as the perfect place for prime mommy-baby bonding time.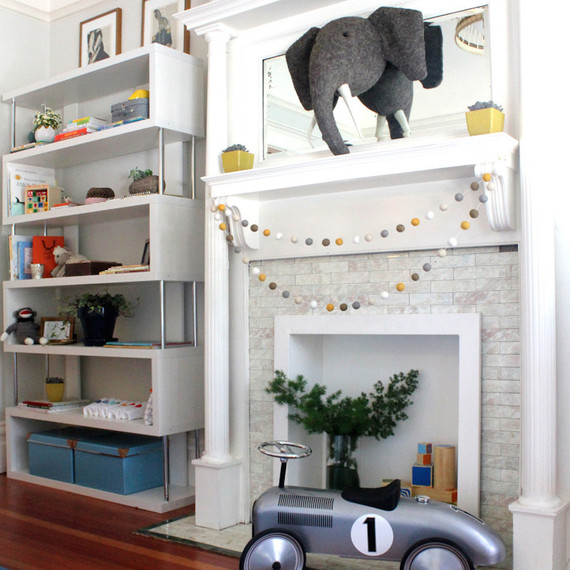 Because of the beautiful architectural detail of the space, the height of this simple bookshelf with art placed right above it makes the space feel more full and complete. Instead of using the fireplace for heat, toy blocks and greenery keep it cute and light. The toy car adds a vintage look to the room and gives it some serious style.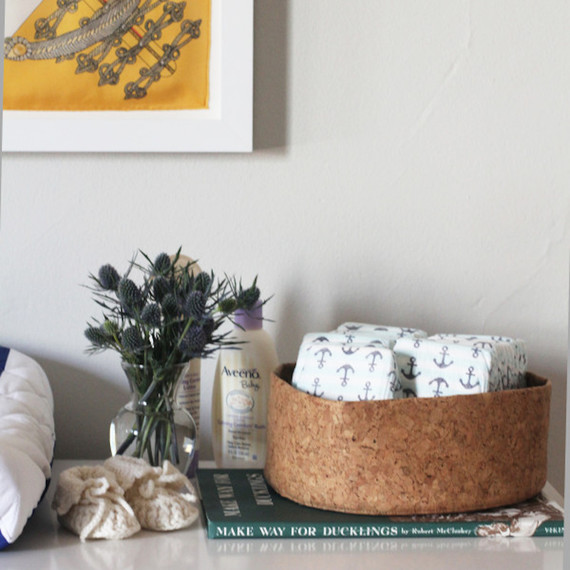 Keep items that you'll need to use every day within reach and readily available. Easy and cute storage solution? A natural wooden bowl. Keep large bowls filled with essentials on the changing station for added convenience. Why bother with drawers and doors when it comes to things you need all the time?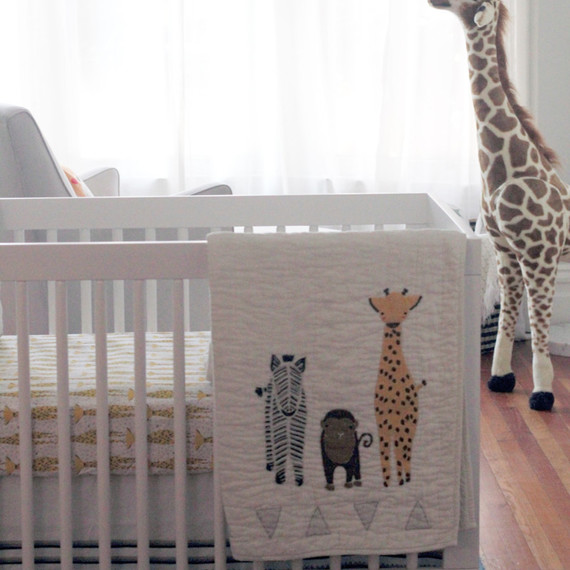 Instead of going with an obvious 'blue for boy' theme, Maggie and Pamela selected a super cute zoo theme for the room. We love the giraffe vignette on the sheets and blanket. A neutral animal-theme is also a great way to go if you don't yet know the sex of the baby.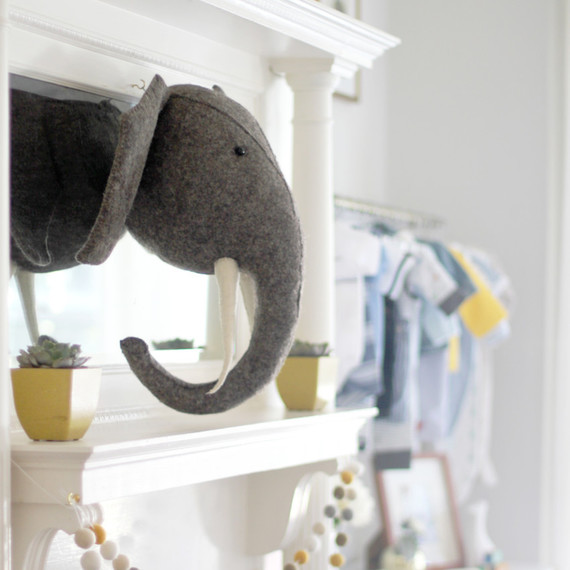 A plush 'taxidermy' elephant paired with sweet succulents and a pom-pom garland combine a grown-up sensibility with soft and baby-friendly decor. This 'taxidermy' elephant is equaly adorable in a nursery and an older child's room.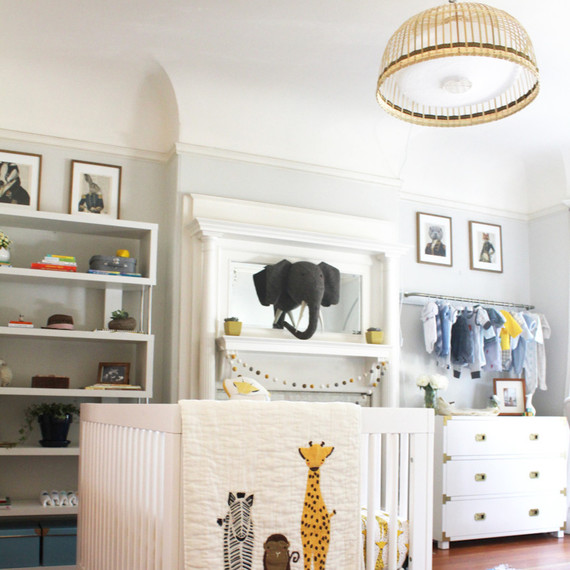 We were completely obsessed with how clean and beautiful this nursery looked, and Maggie loved how nearly all the furniture could be repurposed as her baby gets older. The best part? Maggie was able to stay under her budget and create an incredible space to bring baby home to.
Photos by Lisette Mejia.