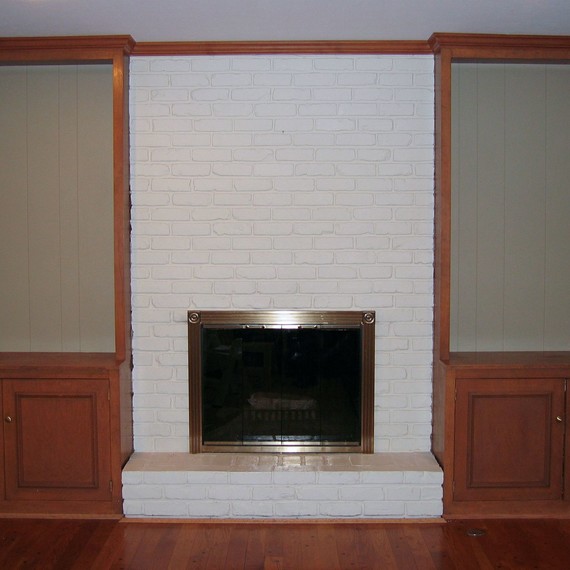 Stacked stone fireplaces are undeniably gorgeous but the natural stone, and the labor to install it, can be expensive. Luckily, there's a way to have the beauty of natural stone without breaking the bank, allowing you to transform a dated fireplace like the one below into something really beautiful.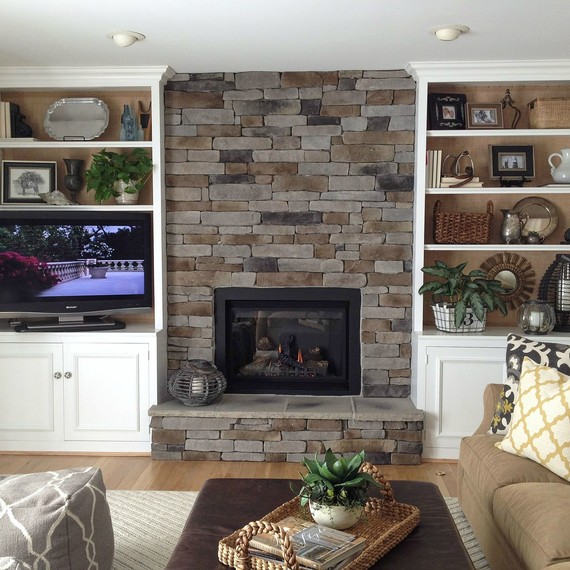 What's the secret? Faux stone veneer that has the look of hand-laid dry-stacked natural stone but the simplicity of a panel system. Just like true natural stone, stone veneer is molded with variations in shape, size, and texture, making it virtually indistinguishable from the real thing. And stone veneer is not only less expensive than true natural stone, but the ease and cost of installation is also a significant cost savings. The best part is that there are almost endless options when creating a stacked stone fireplace using stone veneer, allowing you to personalize your fireplace to your specific taste.
The biggest decision you'll make in designing your dream fireplace is to choose your stone veneer from the dozens of size and color options. Create a classic, timeless feel by choosing ledgestone in shades of brown and gray.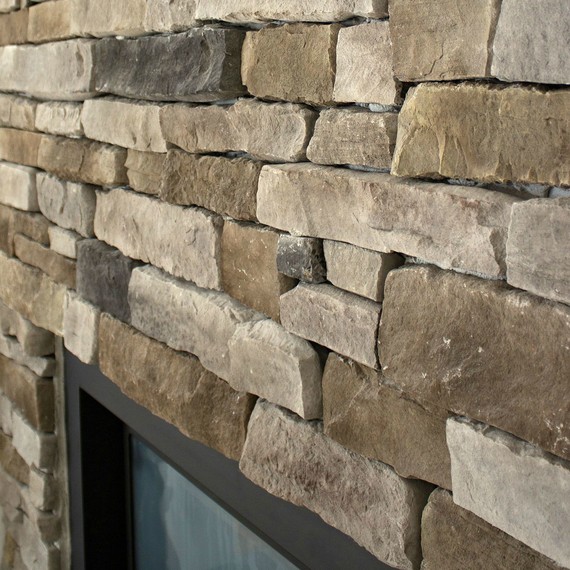 Or create a more contemporary feel with thin, angular stones in more vivid tones.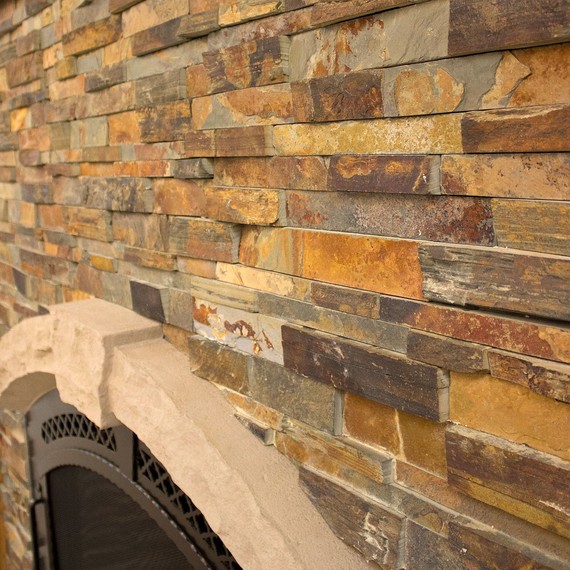 After choosing your favorite stone veneer, you often have the option of panels where the stones are stacked tightly together for a dry-stacked look or ones where the stones are spaced farther apart with mortar in between.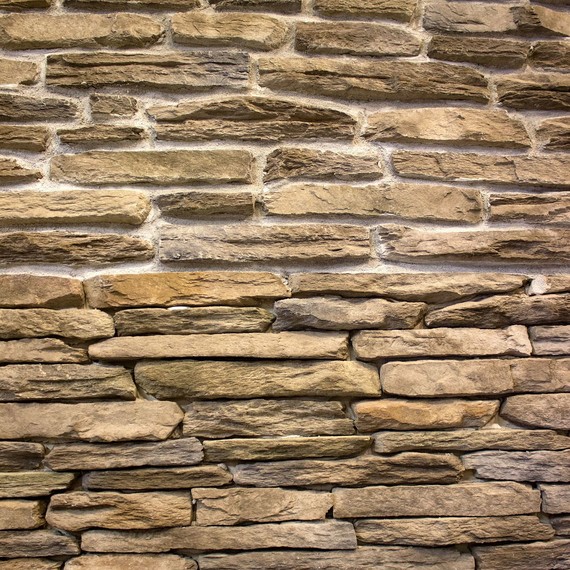 Another option for personalizing your fireplace is to incorporate a keystone or other unique stone trim into the design. The options are endless, ranging from trim in a unique contrasting material to a simple stone arch.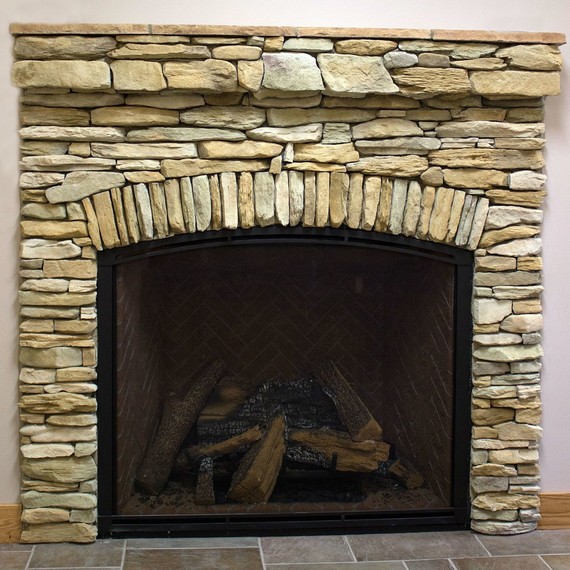 Hearth stones are another way to add your own personal touch. You can choose to add hearth stones in true natural stone such as slate, in a stone veneer of a contrasting color to your fireplace stone or in a color that coordinates and blends with the stacked stone of your fireplace.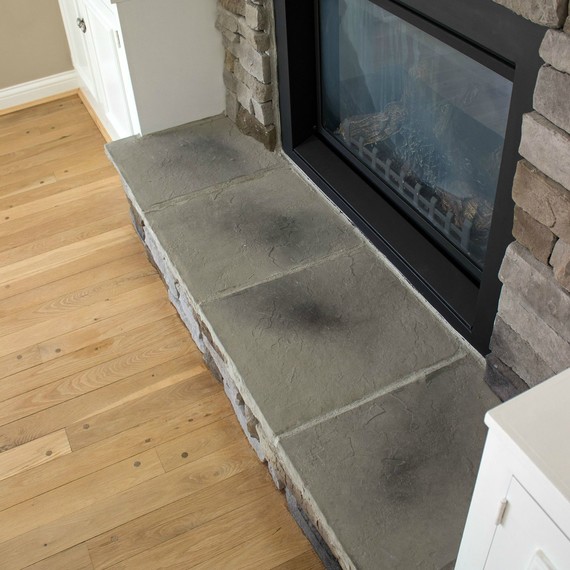 You can also choose something more unique such as this hearth created with stones that are broken up and then installed with mortar in between.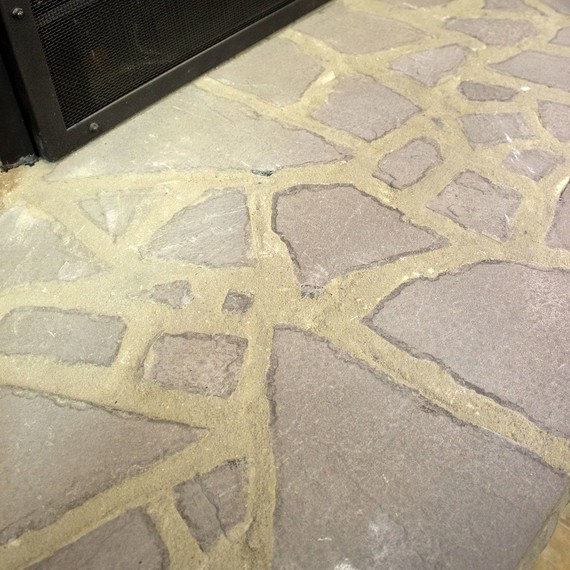 And the options don't end there! You can choose to incorporate a stone or wood mantel, take your stacked stone all the way up to the ceiling or end it at the mantel, or even play around with the design of the firebox itself.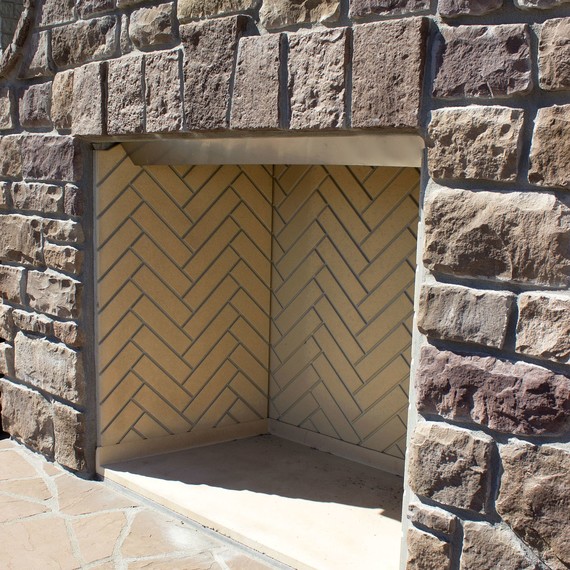 The end result will be a fireplace that's warm, welcoming and uniquely yours for a fraction of the price of natural stone, giving you more money to spend on the most fun part of a new fireplace -- creating a show-stopping mantel display!