Cider 101: Is It Apple Wine or Apple Beer?
More U.S.-based small farmers are producing delicious, artisanal alcoholic ciders (also called apple wines) than before the days of Prohibition: According to beveragemedia.com, cider sales tripled between 2007 and 2012, and then surged an additional 100 percent in 2013. And its popularity shows no sign of slowing down.
There are many reasons why artisan cider has gained so much momentum among curious drinkers: It's gluten-free, pairs well with food, and is available in a range of styles to please any palate. And most important, wine lovers and beer enthusiasts alike are drinking it up by the case!
Because of its low alcohol content (the majority of these appley beverages have an alcohol-by-volume percentage of just 3 to 7 percent), cider has traditionally been thrown into the beer category by the U.S. government. Thus, the marketing and packaging of cider brands has overwhelmingly followed that of beer, and therefore most consumers associate alcoholic ciders with the beer world.
However, technically speaking, craft cider is an apple wine, made just as wine is made from grapes: The fruit is crushed and pressed, and yeast is added to ferment the natural sugars into alcohol. Some ciders are aged in barrels; some are bottled immediately to preserve their fresh youthful vigor. The types of apples used to make cider are not your Granny Smith or Golden Delicious varieties: Cider apples are small, bitter, astringent, and tannic -- 'Bitersharp' and 'Bittersweet' varieties (also called "spitters" because they're not palatable right out of the orchard). Luckily for us, cider producers discovered that these unappealing-off-the-tree properties were perfect for fermentation, and added depth, intrigue, and dimension to the finished beverage.
I should emphasize that these crafted, farmstead ciders should not be confused with mass-produced ciders (like Woodchuck or Strongbow) that use juice concentrates, added sugar, and artificial flavors. Real cider, like the examples featured below, is made purely from crushed apples, and many of these delicious examples of craft cider are sold in elegant 750ml bottles, sealed with a cork, and should be sipped out of wine glasses or even flutes. They have a complexity that can rival that of wine, but are a fun alternative to serve at your next dinner party.
Exploring Cider Styles
While wines can be categorized according to their grape variety (merlot, chardonnay, sauvignon blanc), ciders today are sorted into regional styles. Since most cider is less expensive to produce than fine wine, you can easily afford to pick up several bottles from around the globe and sample them all to find your new favorite!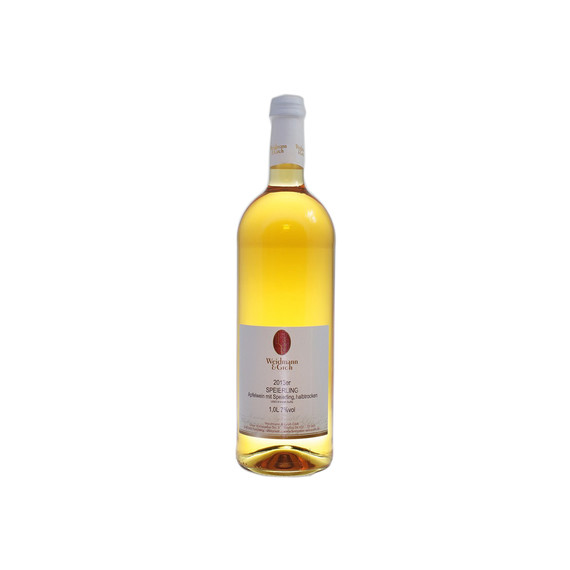 German Apfelwein
Our pick: Weidmann & Groh 2014 Speierling Apfelwein, $17 for a 1-liter bottle
This handcrafted German apple wine has been the beverage of choice in Frankfurt for hundreds of years. Slightly sweet, its delicate apple flavor is created by blending field apples with the local Speierling variety to lend a touch of complexity and tannic backbone to the finished wine. A faint wisp of soft effervescence keeps things lively. A real crowd-pleaser.
Pair It With: German Sausages with Apples, Sauerkraut, and Onions
Spanish Basque Sidra
Our Pick: Bere Aran Sidra Natural, $12
Spain's fermented apple beverage is known as Sidra, and the style coming out of the Basque mountains on the north coast is tart verging on sour; bone dry, savory, and complex. If you enjoy sour beers, are a cocktail connoisseur, or generally stay away from sweeter wines, this is the cider style for you! For ultimate enjoyment, lightly shake the bottle and then pour from high above to activate the fizz and watch the light and sudsy bubbles foam up in your glass. Spanish Sidra is incredibly refreshing and one of the most food-friendly ciders out there.
Pair It With: Shrimp Tapas with Cured Ham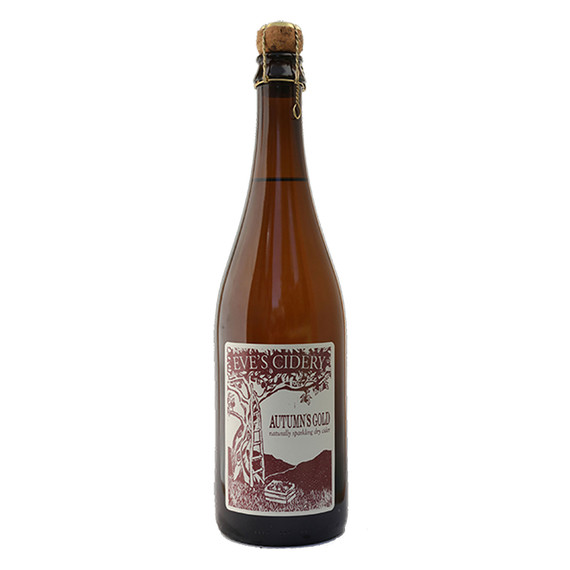 Natural U.S. "Methode Champenoise" Cider
Our Pick: Eve's Cidery Autumn's Gold, $17 for 750 ml bottle
Eve's Cidery is one of the top producers in New York's Finger Lakes region, and it makes its cider in the Methode Champenoise, a.k.a. the production method used for Champagne! It's a very specialized, multistep, and labor-intensive process, but you can absolutely taste the care and craft that goes into each bottle. The flavor of this off-dry (a.k.a.lightly sweet) cider is brimming with warm golden apple notes with a complex and creamy mouth feel. I also love the bottle itself: The artwork is charming and it's sealed with a Champagne cork and wire cage, making this a lovely addition to any dinner party or romantic picnic.
Pair It With: Prosciutto and Cheddar Sandwiches
French Normandy Cidre
Our Pick: Bordelet 2013 Sparkling Apple Cider Sidre Tendre
A perfect example of the beautiful ciders of Normandy, Eric Bordelet makes this particular cuvee from a blend of 20 different apple varieties, all growing in his biodynamically farmed orchards. It's slightly rounder and fuller bodied, with a toasty barley aroma and honeyed sweetness. This style is bottle-conditioned -- meaning the fermentation actually happens in the bottle like in a French petillant naturel wine! Cloudy and amber in color, the richness of apple flavor is underscored by very lively bubbles.
Pair It With: Buckwheat Crepes with Eggs, Ham, and Gruyere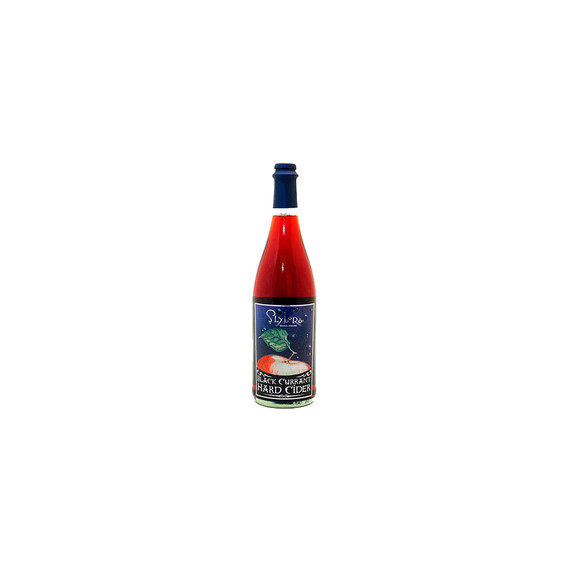 Fruit-Infused Dessert Cider
Our Pick: Slyboro Cider House Black Currant Cider, $12.99 for 750 ml bottle
Slyboro Cider House makes award-winning ciders from its own orchard in Upstate New York, and its sparkling black currant cider is decadent and unique. Black currants are added to the company's fermented apple wine -- a clever twist that adds voluptuous, luscious dark fruit tones with a rich sweetness that finishes with a hint of butterscotch. This is a lovely pairing with dessert or even a cheese board after a sumptuous autumn meal.
Pair It With: Pear Galette