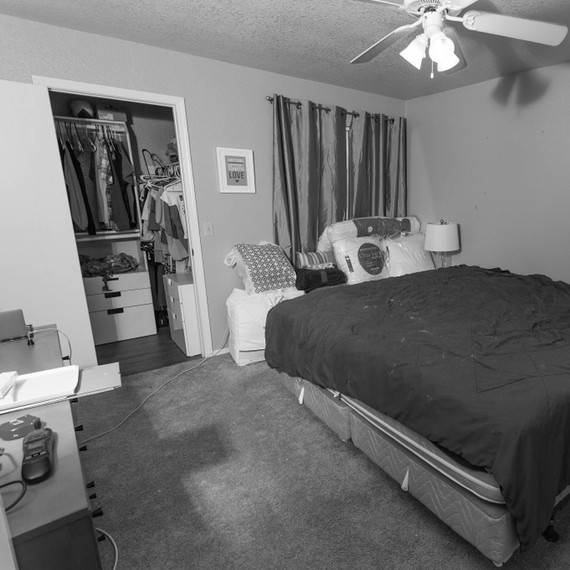 At Laurel & Wolf, we hosted a #GetYourDesignOn bedroom makeover in honor of Military Spouse Appreciation Day (which occurs the Friday before Mother's Day). Dustin Abbas sent us an amazing letter about how his wonderful wife selflessly supports their family and community, and that heartfelt letter won them the prize!
We fell in love with the Abbas family after that letter and couldn't wait to get in there and get to work. The master bedroom needed the works -- new furniture, art, and accessories to brighten the space. The goal was to give the room an updated, modern look that would serve as a retreat for Dustin and Tanya.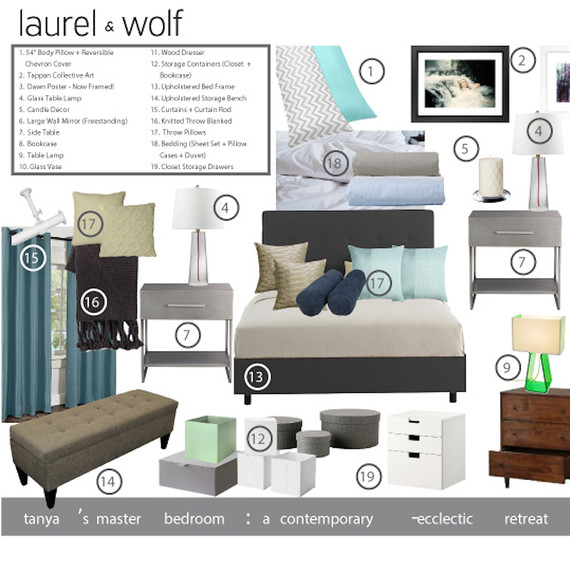 The Laurel & Wolf design package that they won included design proposals from five designers. Tanya was ecstatic as the designs started rolling in, but the winning look was created by designer Courtney Wilson.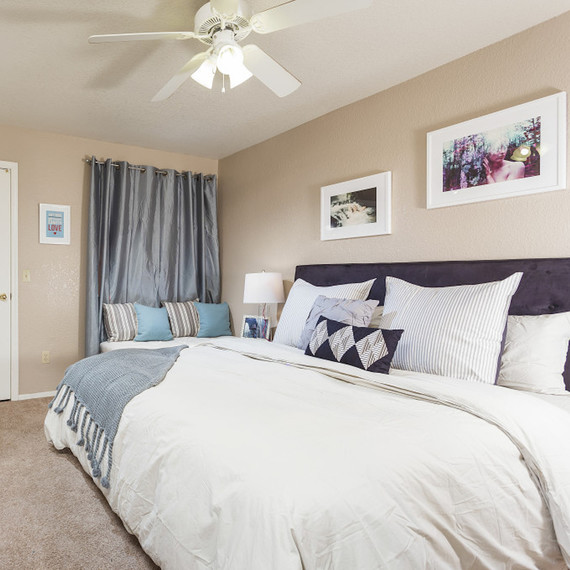 The final look for this room combined a cool palette with clean, modern furniture. The pops of deep purple in the headboard and the art complemented the tan walls and added depth to the space. Bright linens with some accent pillows dressed up the bed and seating area by the window.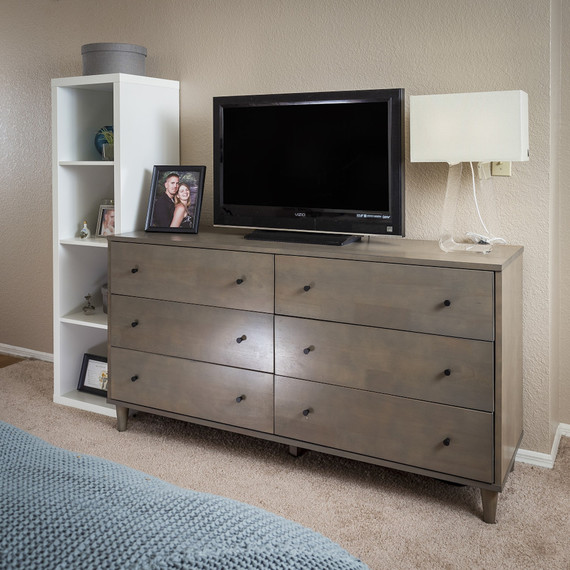 With the addition of a new dresser and extra storage shelves, the look was complete!
The entire family was so ecstatic, and we were all incredibly moved once Tanya's eyes began to flood with tears of joy as she took it all in. On behalf of Tanya, we would like to thank the following friends for their help and generosity in this incredible bedroom makeover: Tappan Collective (who provided art), Parachute Home (provided bedding), and Lamps.com (for lighting).