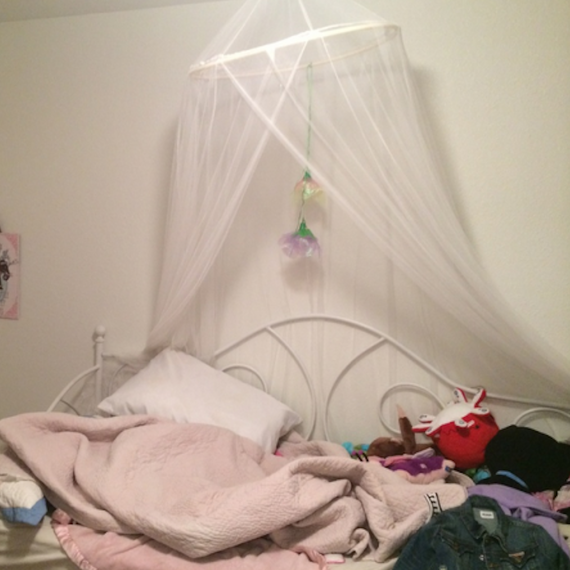 Both Kylie and Bethany agreed that her room needed a little sparkle. Bethany launched a design contest on her blog and invited her followers to vote on the submitted designs.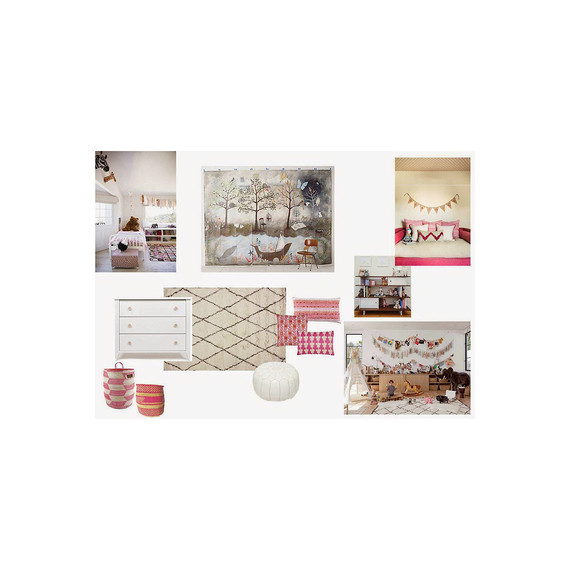 The winner was Laurel & Wolf designer Heidi Caillier -- an experienced designer whose philosophy is "to create spaces that feel lived in and comfortable but that look great and are easy to maintain." Read on to see how her beautiful girl's bedroom idea for Kylie came to life!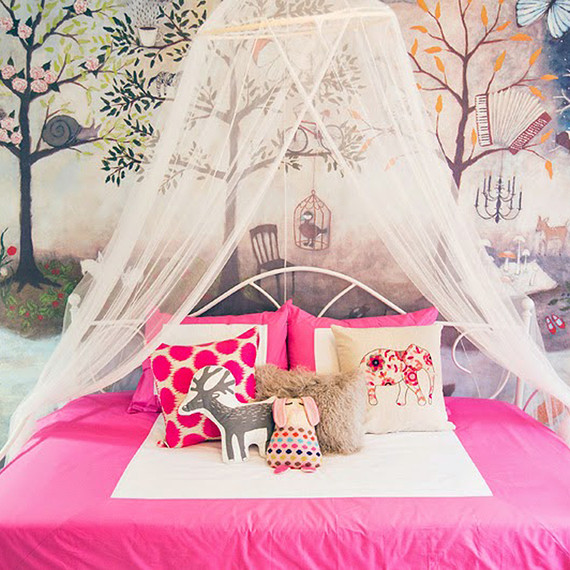 A whimsical wall mural sets the scene of Kylie's new bedroom. Now she sleeps among woodland creatures and pretty flowers, just like a little princess. The decor follows a pink-and-white story -- a classic but great girl's bedroom idea for a someone Kylie's age. The hot-pink bedspread and pillows are so fun. The walls were kept white so when it comes time to redecorate they won't have to paint over hot-pink walls. This is ideal for a kid's bedroom because their opinions and tastes change rapidly! It's best to be able to be flexible with your design.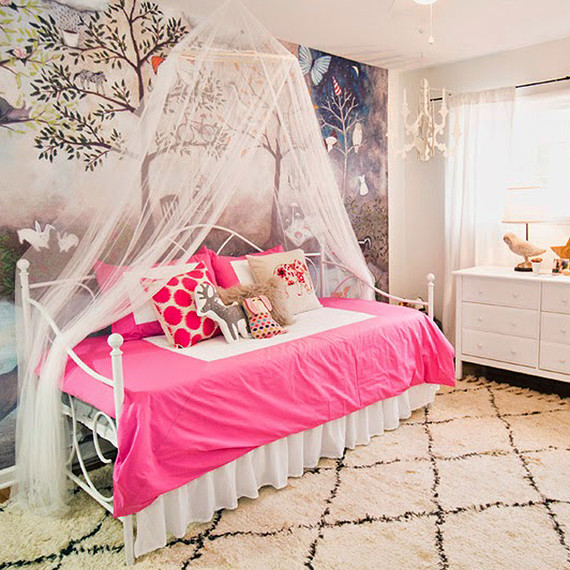 Heidi included fun, childlike items in the design, but kept the furniture and window treatments practical and neutral. That way Kylie will be able to use them for years to come. A rug is essential in any child's room, but it also adds great texture to the overall design.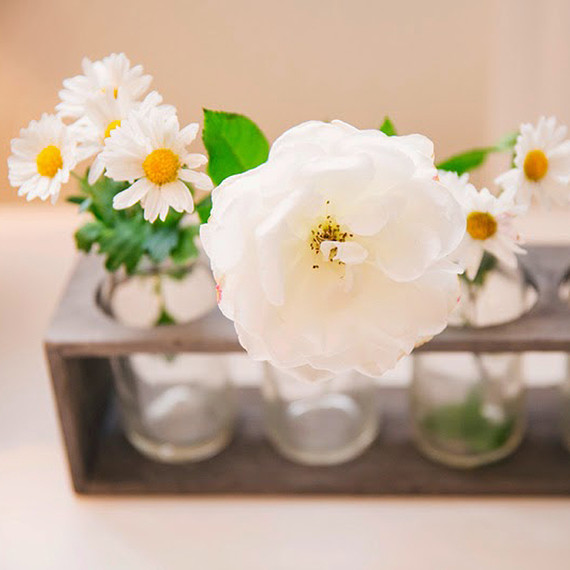 Delicate flowers within a charming display of vases add the perfect touch of pretty. If your child is very young, avoid using glass and replace with plastic containers.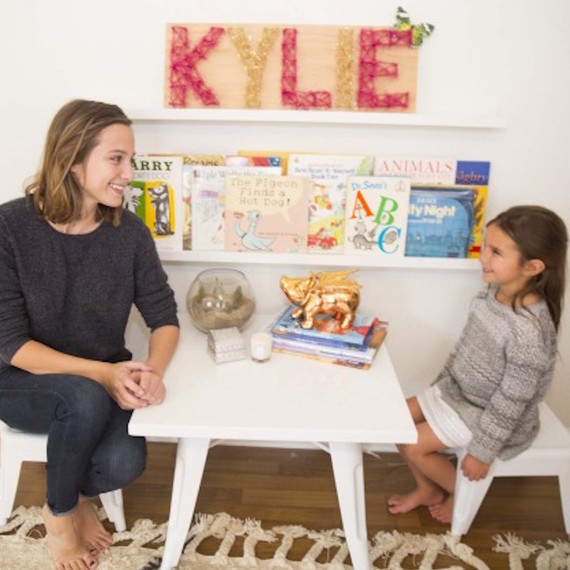 Kylie absolutely loved her new room thanks to Caillier's work and furniture provided by DaVinci Baby, Babyletto, and Franklin & Ben. It is the perfect place for her to grow up. What do you think of Kylie's bedroom makeover?
And make sure to follow along with Bethany and Kylie on their blogs, too!