Celebrity Wardrobe Stylist turned YouTube Style Star, Lindsay Albanese, knows a thing or two about beautiful design and style. She had some closet ideas in mind when we first started talking about redoing her space. As a go-to for fashion reporting and styling advice on YouTube, she hosts weekly video segments from her in-home studio on everything from how to wear prints to organizational closet ideas. Albanese's mission of providing accessible fashion knowledge draws thousands of subscribers every day, so she needed a studio space that would match her refreshing persona. With her current space lacking in the charm and creativity that her show evokes, Laurel & Wolf sought to give her the space to match.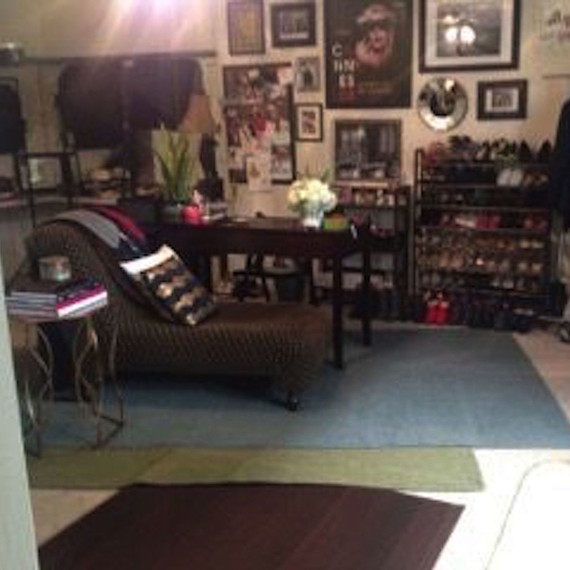 Like many, Albanese was admittedly apprehensive about embarking on a design project of this magnitude and, at first, only wanted to redesign her much smaller storage closet at first. With the help of her Laurel & Wolf designer, Lucinda Pace, she decided to turn her project up a notch and makeover her closet/YouTube set, instead. Pace had the challenging task of making sure that all her closet ideas were as fashionable as they were functional. Both Pace and Albanese wanted to create a space that could serve duel purposes and act as a set and backdrop for her videos, as well as house all of her clothing and accessories.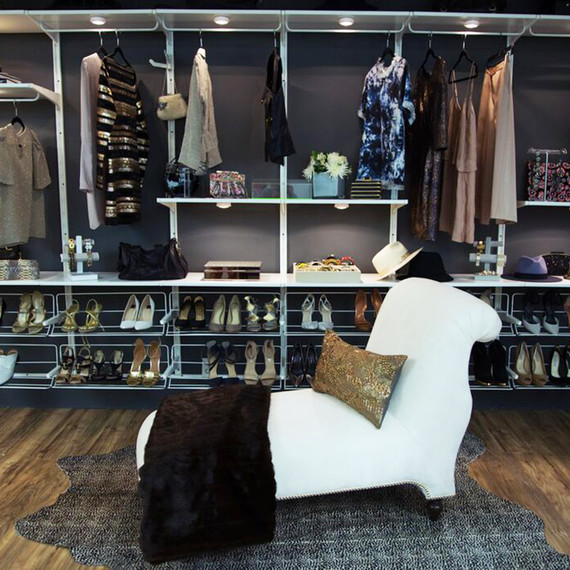 The original, makeshift studio consisted of oddly placed furniture, multiple rolling racks, and random tables, which were used as both storage and styling spaces. The first step in transforming her space was to create a more efficient layout that would also appear seamless on camera. She chose to focus her attention on the backdrop, so she painted the wall a deep shade of Grey and installed a bright, built-in closet with customizable shelving. Since her closet is constantly evolving with changing trends and projects, she is able to easily add and remove shelves depending on the present need.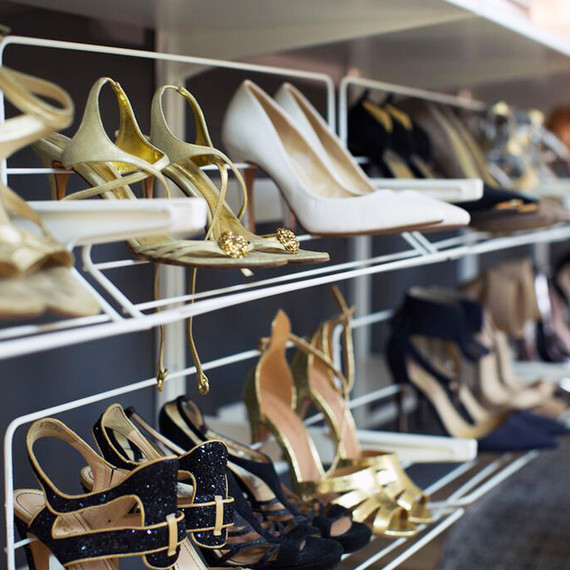 Unlike her current space, she wanted every garment and accessory to have a designated spot, so she chose to organize the space based on seasonality, category, end use. By layering each product category, starting with footwear, she is able to better visualize how each look will come together on the body. What a brilliant closet idea!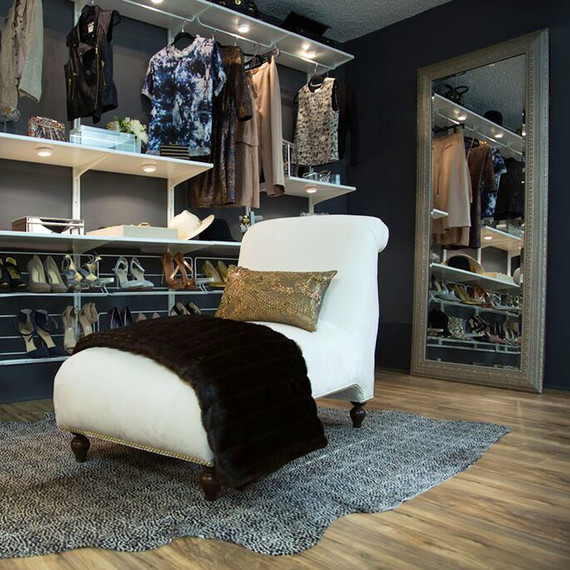 To complete the room and turn up the glam-factor, Albanese and Pace opted for organizational jewelry fixtures, decorative boxes, a reupholstered chaise lounge, a fur throw, and recessed lighting. For more information and a behind the scenes look at the complete makeover, check out our video!