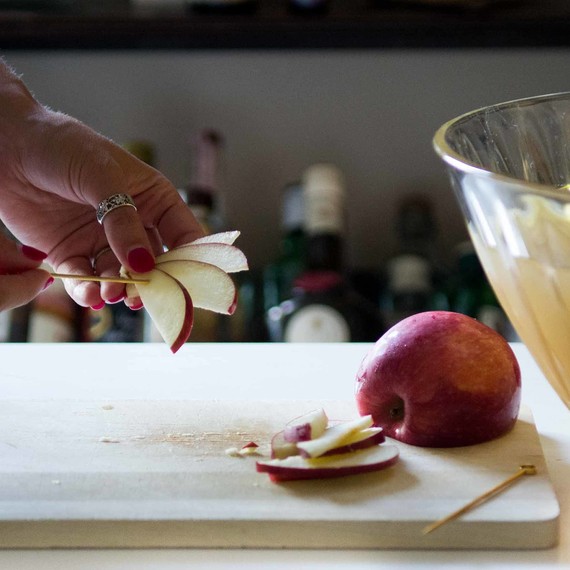 One of my favorite things about punch (aside from the fact that it's delicious) is that it's a lovely and easy way to share great drinks with a large group of people. Don't get me wrong, I love making cocktails for my friends when they come over. But when you're hosting 8 or more people, it's nice to have something batched ahead of time so you can actually partake in the festivities.
If you plan on having people over this Halloween, this is a very simple punch you can put together in the morning and chill in the fridge until your guests arrive. I prefer a more classic garnish with my punch (such as sliced citrus) however, feel free to get creative with this one. If you're going for a more festive look, you could freeze toy spiders or bugs into your ice cubes to give your Halloween punch a more creepy-crawly feel.
This recipe calls for unfiltered apple juice, which is usually available at your local grocery store. I like Red Jacket's Fuji apple juice because it has no additives, and really retains the full flavor of the apples.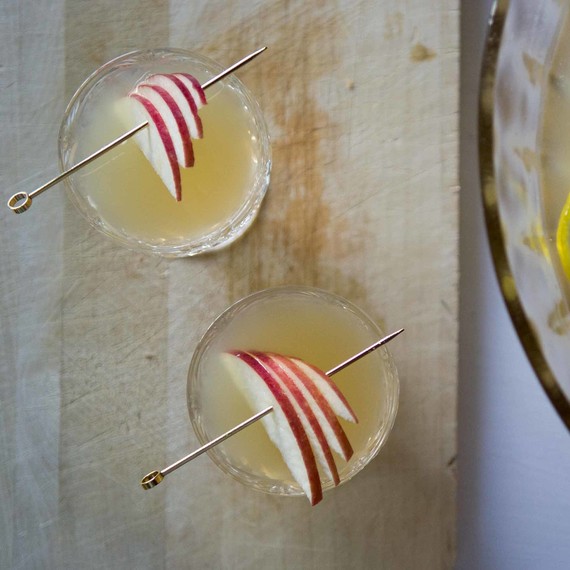 Apple Bobber Bourbon Punch
(serves 8-10 people)
Ingredients
2.5 cups bourbon
2 cups unfiltered, all-natural apple juice
1.25 cups fresh lemon juice
⅓ cup of simple syrup
Apple and lemon slices for garnish
Directions
Combine all ingredients in a punch bowl over large ice cubes (for example, king cubes) or an ice block. Garnish with slices of lemon in the bowl. When serving, garnish each glass with an apple fan.