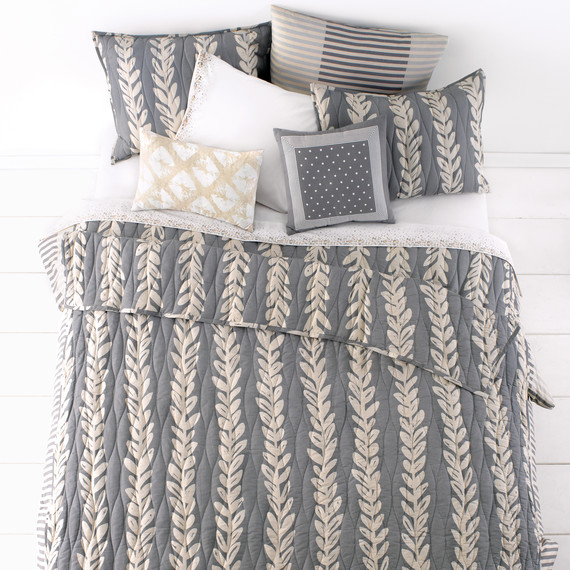 Your Bed
Have you been staring at the same bedroom furniture for years, but don't have the time or money to redo it all? You can easily transform your bedroom on a budget with a paint job or just by mixing and matching your bedding. Try having fun with all the different patterns and colors that exist in your linen drawer! Pops of color here and there will instantly brighten and refresh your space. You can also try one of these alternative headboard options -- they are affordable and super easy to install (if they require any installation at all!). You won't even recognize your bed when you are done.
Your Bedside Table
If you have a metal or wooden bedside table, you can upgrade it easily with a fresh coat of paint. We especially love this vintage-looking bedside table with a floral twist. To make it extra easy, we made it so that you can print out the floral design!
Get the How-to for Upgrading Your Bedside Table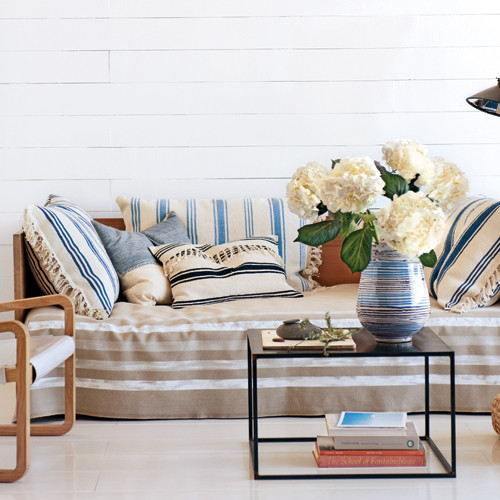 Couch Cover
We're mildly obsessed with this daybed cover, and it's SO easy to make! You paint stripes onto medium-weave Belgian artists' linen, let dry completely, and adhere with safety pins! This is the perfect craft for an old daybed or couch that you don't want to replace, but want to brighten up.
Get the How-to for a Daybed Cover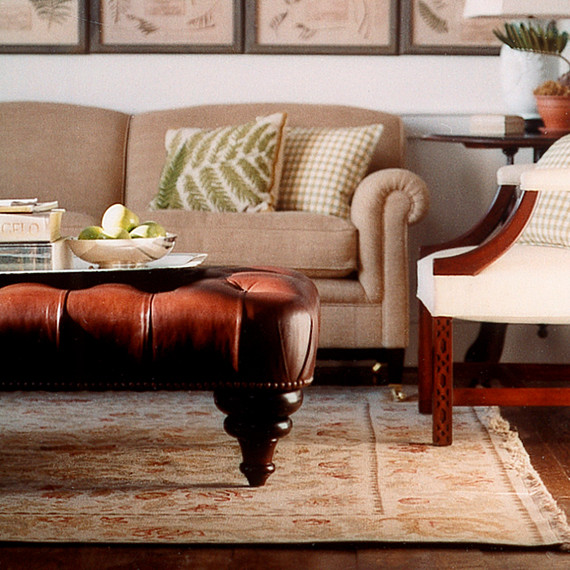 Save Your Sofa
Your sofa is probably one of the most expensive things to replace, and reupholstering can take weeks. You'll be surprised though what a proper cleaning and caring can do -- definitely try it before you toss it. 
Get the How-to for Caring for Upholstery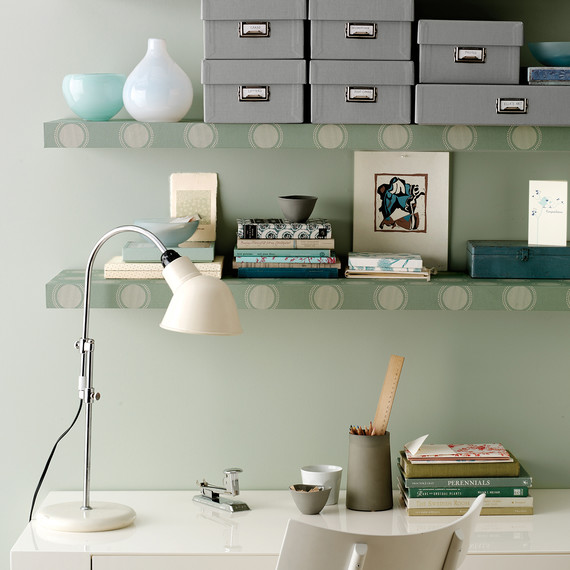 Your Desk
Whether it's organization you seek, or a new desk altogether, there are affordable and easy ways to get there. If you have two small, matching bookcases and an old door, you can make a new desk! There are so many little clever ways to revamp your desk area.  But if you want to get organized, try adding easy, wallpapered shelves above your desk. Stacks and stacks of papers in your home office can make you hate your desk, but an easy shelf upgrade can give your desk space new life. (And...if you haven't caught on yet, there's nothing a coat of paint can't fix!)
Get the How-to for Desk Organizing Ideas