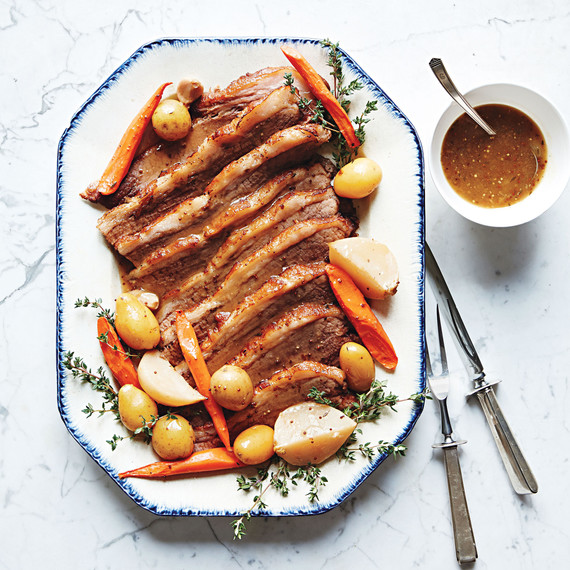 Our charmed brisket recipe calls upon the talents of a few classic kitchen ingredients --mustard, lemon, and white wine -- for robust results brimming with flavor. Hearty root vegetables jump in for the final 45 minutes of cooking, the perfect accompaniment to tender bites of brisket. 
Get the Wine-Braised Brisket Recipe
And the Leftovers?
Leftover brisket is essentially the dream mealtime shortcut, here are three quick and delicious ways to serve brisket a second day.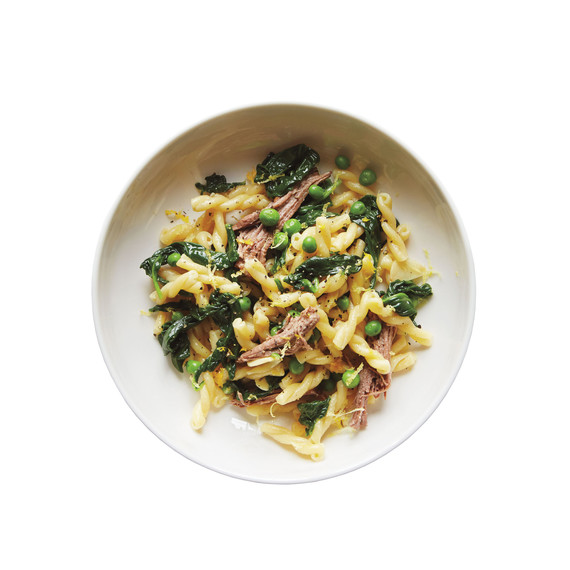 Fast and flavorful, this quick and easy pasta dinner is about 20 minutes away, tops. Copious amounts of garlic and greens transform the brisket-and-pasta combo into something entirely new. 
Get the Garlicky Italian Pasta Recipe
Spicy Thai-Style Lettuce Wraps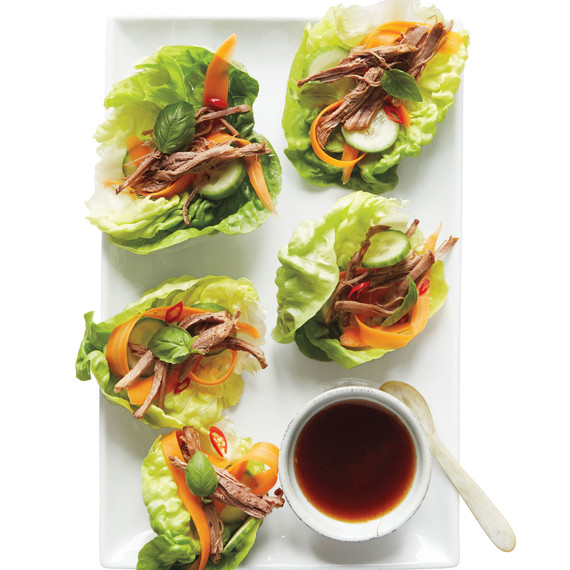 Consider this brisket transformed: shredded brisket adds substance to lettuce wraps. A spicy-sweet dressing offsets the richness, as do the crisp, fresh toppings. 
Get the Spicy Thai-Style Lettuce Wraps Recipe
Tossing brisket leftovers in a quick-cooking tomato-based barbecue sauce yields a sweet-and-tangy filling perfect for being sopped up within a toasted hamburger bun. 
Get the Tangy Sloppy Joes Recipe