Two cakes are baked in a lamb-shaped mold, then the fun of the assembly begins. First consult the recipe -- and get your piping bag and tips ready!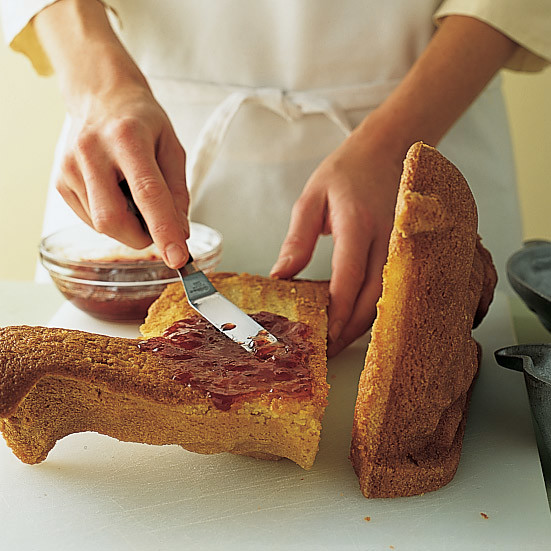 1. The lamb's body is made with two molded cake halves. To ensure they fit together, trim the flat sides evenly with a serrated knife. Jam spread on one half acts as an adhesive; turn both halves upright, and then sandwich them together.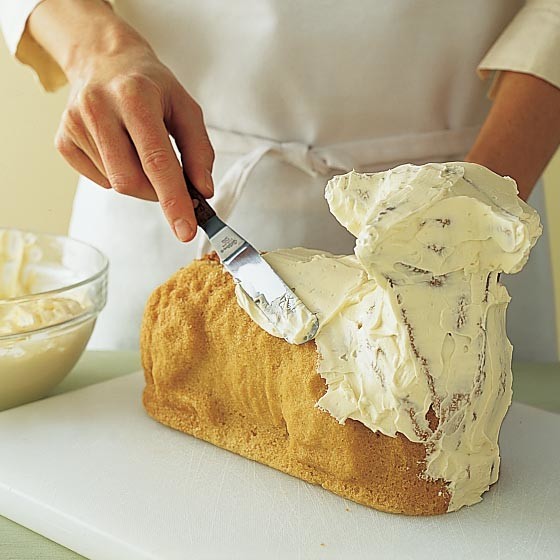 2. Seal in crumbs with a thin coat of white-chocolate buttercream; start at the seam to reinforce the bond. Don't worry if some jam leaks -- a second coat will hide any imperfections. Layer and smooth frosting using a small offset spatula, paying close attention to the head, which won't be covered by chocolate curls.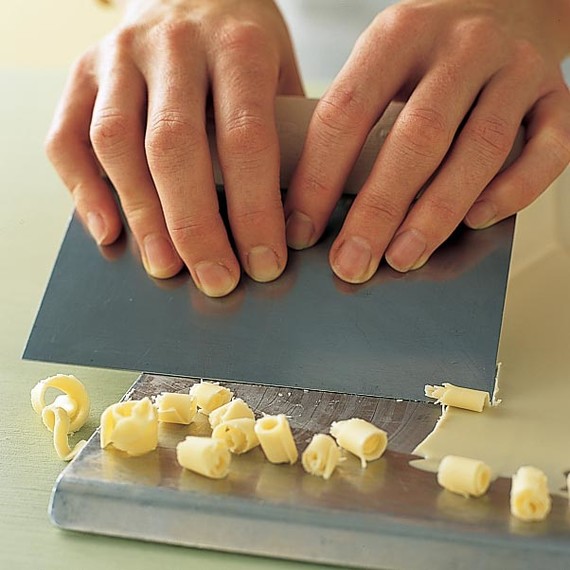 3. To make the curly coat, spread melted white chocolate onto the back of a baking sheet, and chill until just starting to set. Then use a bench scraper to shave off curls. Work in batches, returning sheet to the refrigerator if necessary. Refrigerate the curls immediately.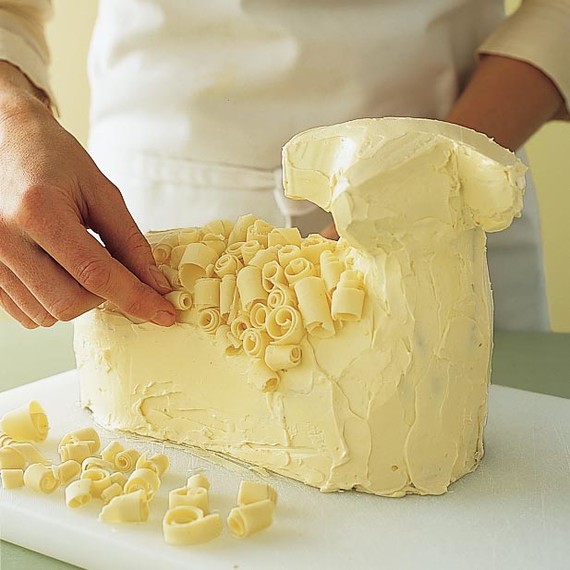 4. Curls are placed, alternately standing up and on their sides, to mimic a woolly texture. Refrigerate half the curls while placing the first half; work quickly. Before piping facial features, sketch them on with a toothpick.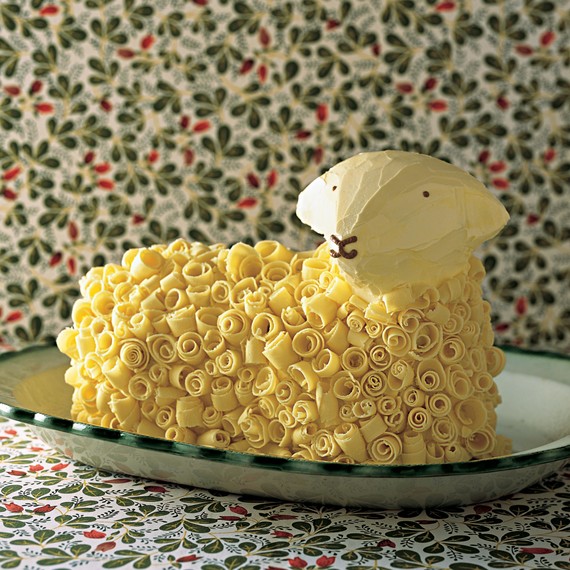 Get the Lamb Cake with White-Chocolate Buttercream Recipe