With their gorgeous frosting features and confectionery details, these animal cakes are definitely eye candy. They're also absolutely delicious, and you don't have to be an expert baker to wrangle one. Though crafting the lamb or hen requires patience and a bit of experience, creating the bunny is a good intermediate-level project, and making a batch of chick cupcakes is perfect for novices.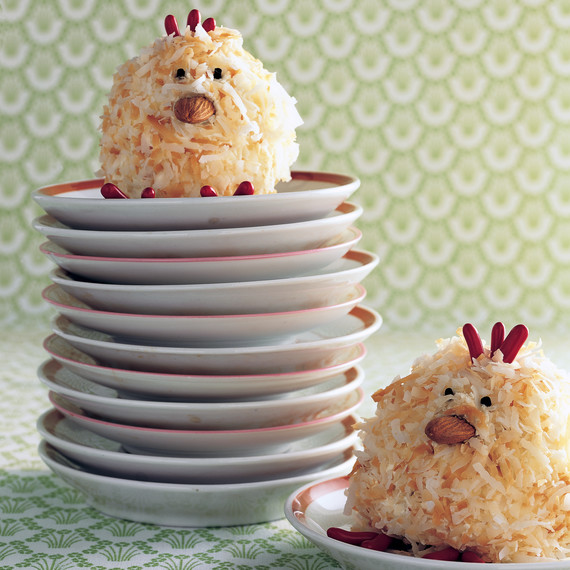 Count Your Chickens
Kids will love to help hatch these adorable chick cupcakes, which don't call for any fancy equipment or piping: Coat upside-down vanilla-bean cupcakes in buttercream and coconut, then finish with nut and candy details.
Get the Coconut Chick Cupcakes How-To
Get the Coconut Chick Cupcakes Recipe
Bunny Love
Carrot cake, naturally, is the foundation for our cotton-candy-tailed rabbit cake. The cake is baked in a mixing bowl, and the head, ears, and tail cut away, leaving the rabbit's body. Cream cheese frosting is used to stick the pieces together and create the rabbit. Miniature marshmallows make fur that is inexpensive, easy to apply, and fun to eat, while gold licorice whiskers are a cute touch.
Get the Bunny Carrot Cake How-To
Get the Bunny Carrot Cake Recipe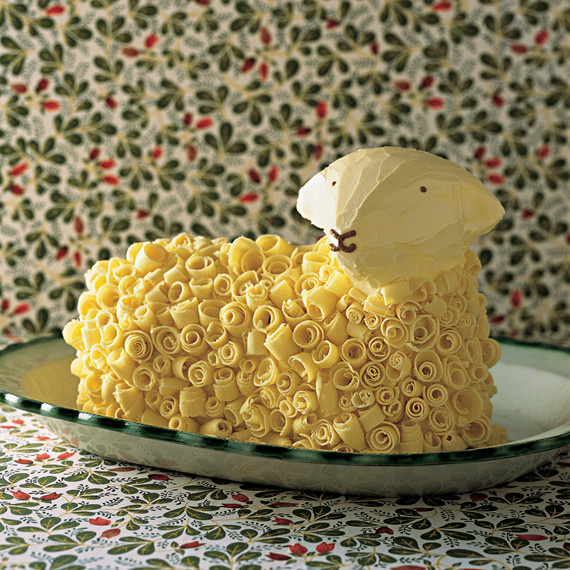 Baa Baa
No woolly fleece here, this lamb stays snug in curls of white chocolate; the yellow cake underneath gets its shape from a store-bought mold. Two lamb shapes are stuck together with jam, then coated in white-chocolate buttercream. 
Get the Lamb Cake Recipe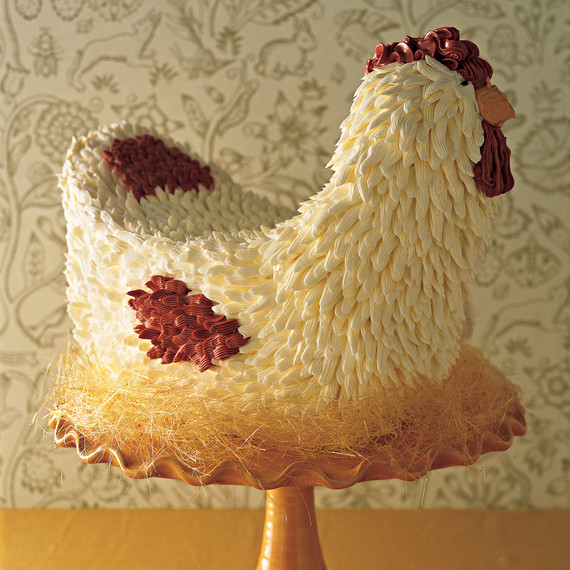 Henny Penny
You don't need a special mold for this hen cake; the chocolate cake is baked in an ovenproof mixing bowl, then carved into shape -- that requires a steady hand. The cake is covered in feathers of carefully piped buttercream; she roosts atop a nest of spun sugar.
Get the Mother-Hen Cake How-To
Get the Mother-Hen Cake Recipe