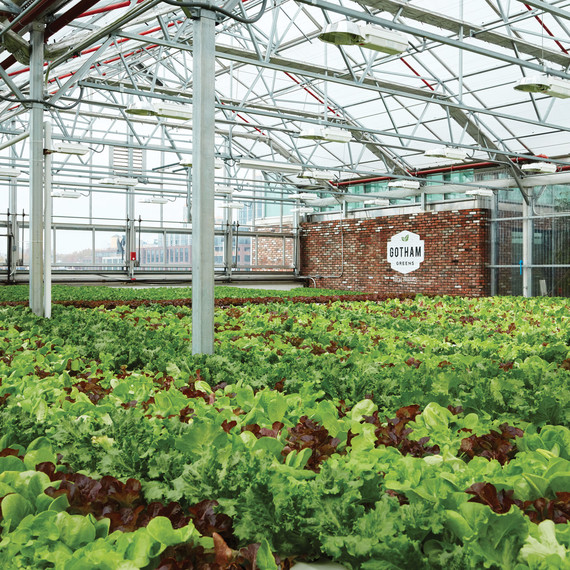 We know it's good to be green, but it's not always easy in major cities. Enter Gotham Greens  which sought to change urban offerings by sowing gardens in the sky. The produce -- hyperlocal, sustainable, and above all tasty -- is harvested each morning on four rooftops in New York City and Chicago, and delivered just hours later to grocery stores and restaurants within 50 miles.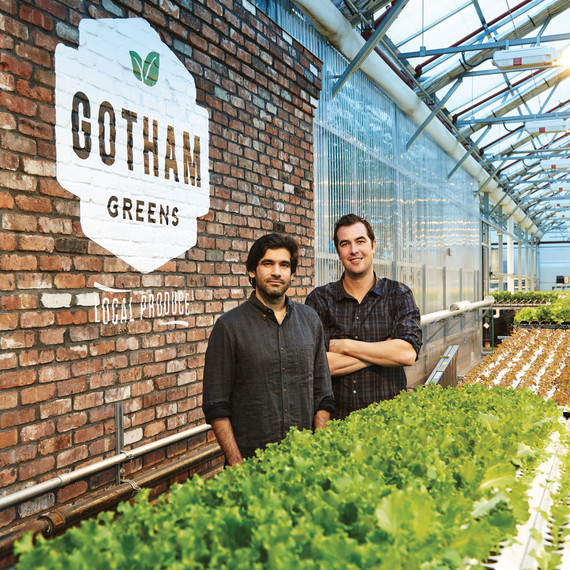 The company was conceived in 2009 by Viraj Puri and Eric Haley. The friends met in Italy on a college study program, and after graduation both found work in New York City. Haley was in finance, while Puri, working in environmental engineering, had become fascinated with resource-efficient greenhouse technology. The two saw a demand for local, sustainably grown food. Combining their talents, they drew up a business plan, won a grant from a small-business competition, and hired Jennifer Nelkin Frymark, an expert in greenhouse systems, to head agricultural operations. After struggling to find space in the tight (and expensive) real-estate market, they looked at vastly underutilized rooftops, which offered the ample sunlight they needed to grow their crops. By 2011, they were, quite literally, moving on up -- to a historic industrial building in Greenpoint, Brooklyn, where they built the country's first commercial-scale rooftop greenhouse.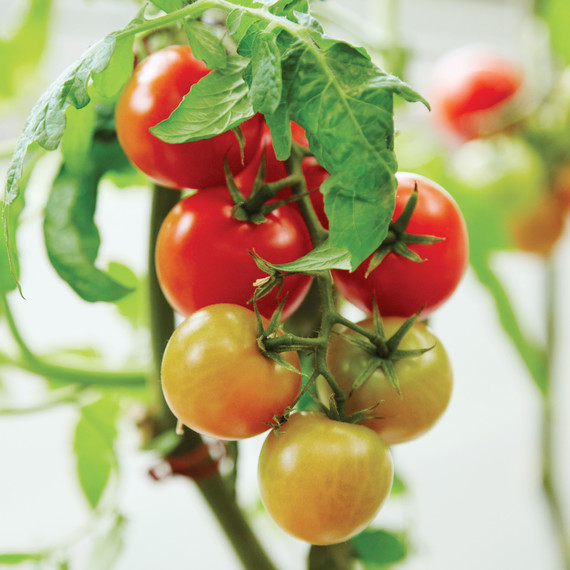 Today, Gotham Greens sells more than a dozen varieties of vegetables, including lettuces, basil, kale, and arugula, as well as tomatoes. It grows hydroponically --in water, as opposed to soil, because it's more space-efficient. Unlike outdoor farming, which has to contend with unpredictable weather and other factors, this kind of greenhouse agriculture can be entirely controlled by installing technology that monitors everything -- temperature, light, airflow, and humidity. It's not just a luxury, but also a necessity: "We don't have acres and acres of space," says Puri, the company's CEO. "So we have to be as efficient as possible to produce a high yield from a small footprint." (The rooftop in Greenpoint is just 15,000 square feet.)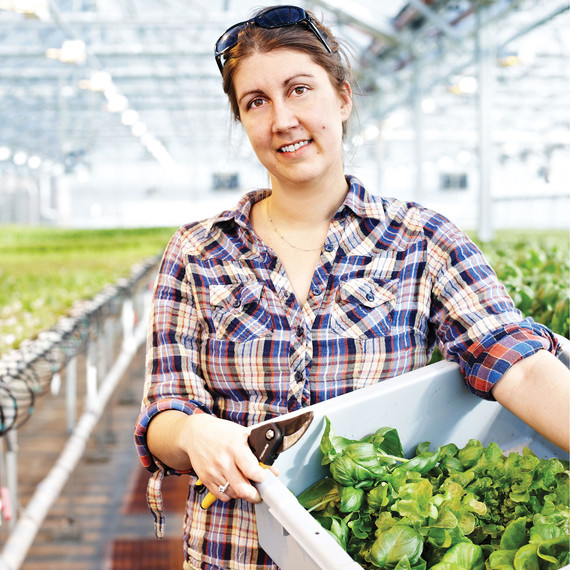 However, Puri stresses that technology can only get you so far. "It is simply an enabler," he says. "Plants aren't widgets; they don't grow themselves." The company combines high-tech engineering with the expertise of horticulturists, who customize a blend of minerals for each variety to maximize flavor and nutritional value. It also sows only non-GMO seeds and forbids the use of pesticides, relying instead on beneficial insects when needed.
The system is working. Since 2011 the company has opened three greenhouses in New York City. Restaurants including Manhattan's Michelin-starred Gramercy Tavern are among its clients. Last year it launched the country's largest rooftop greenhouse -- at 75,000 square feet, it's Gotham Greens' most technologically advanced -- in Chicago's Pullman neighborhood, on top of a new factory owned by Method, a business known for its eco-friendly cleaning products. And there are no plans to stop there; more greenhouses are being developed for the future in additional cities.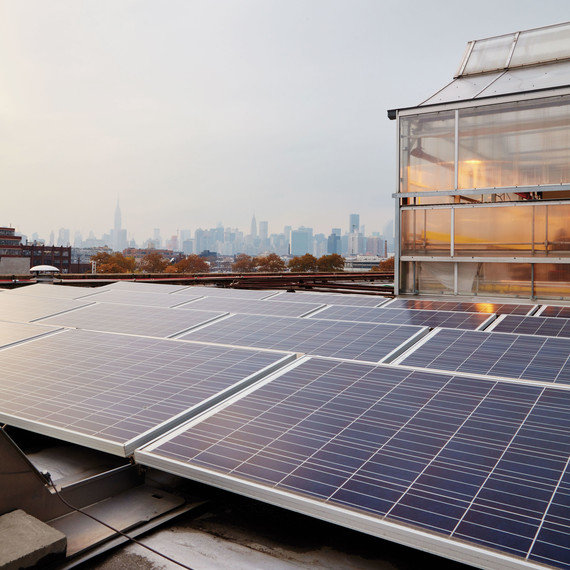 The company aims to grow more than just food; it is building communities, too. In addition to creating more than 120 jobs, it offers financial support and donates seedlings and produce to organizations committed to healthy eating and ending hunger, such as City Harvest, Wellness in the Schools, and the Greater Chicago Food Depository. "Gardens and farms have the ability to bring people together and revitalize neighborhoods," says Puri. As the population grows, so does the demand for fresh, healthy food. And thanks to Gotham Greens, more people can enjoy the crunch of a just-picked salad -- even in the chilliest months of the year.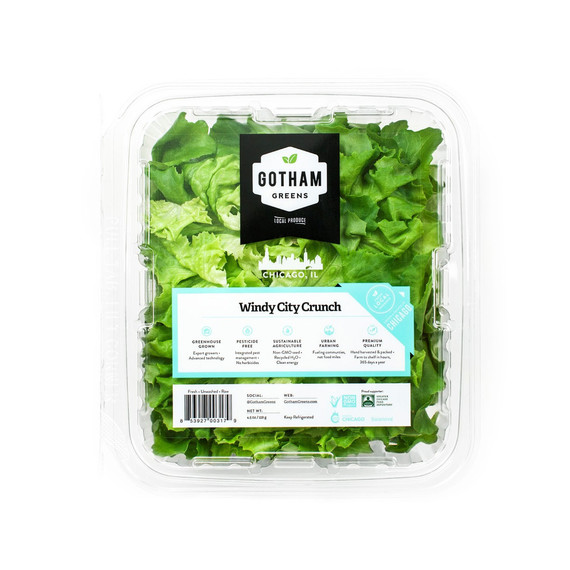 Gotham Greens
2015 FOOD WINNER
Viraj Puri, Eric Haley, and Jennifer Nelkin Frymark
New York City
gothamgreens.com
This agriculture company defies climate and geography to deliver fresh local produce to city dwellers.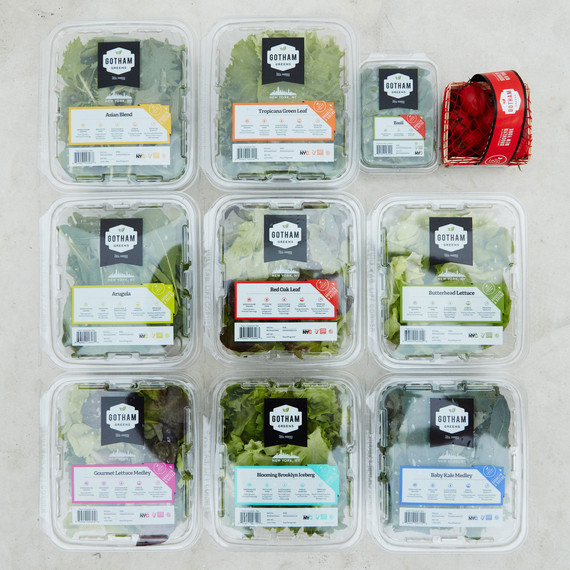 Learn more about other American Made food producers: