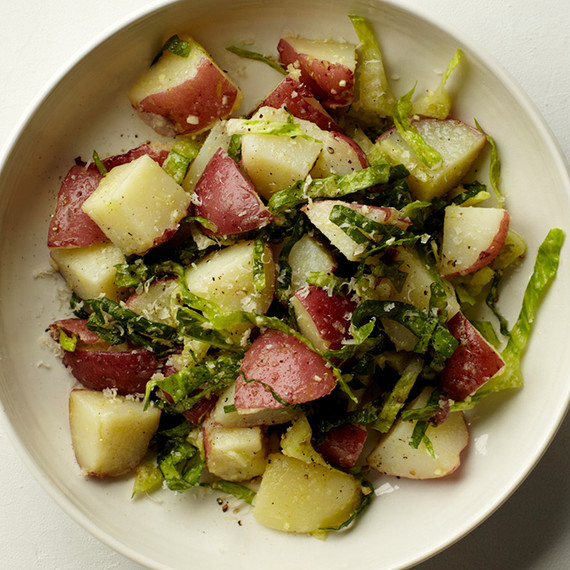 Dress It Hot
The trick to infusing a potato salad with flavor is to dress it while the potatoes are hot, which is typical of a German-style potato salad. A simple vinaigrette or even a stand-alone vinegar cuts into fluffy spuds for a bright punch of flavor, and be sure to try other favorite salad dressings and preparations, such as a Caesar, as you expand your no-mayo potato salad repetoire. 
Get the Caesar Potato Salad Recipe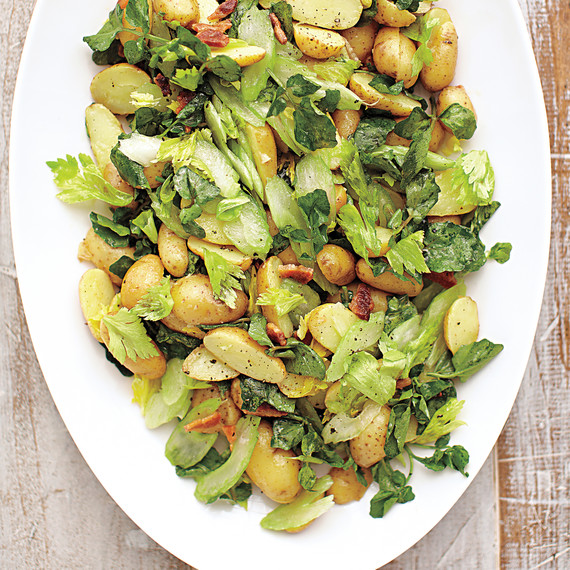 Who Says It Has to Be All Potatoes?
Toss in untraditional mix-ins for a new angle on flavor. Lettuces and greens lighten a potato salad, and introducing other flavorful ingredients, such as bacon or pickled goods like capers and cornichons, will bring unique flavors to the mild, palate-pleasing canvas that is potato salad. 
Get the Potato Salad with Celery, Cress, and Bacon Recipe
Watch Martha and Sarah Carey prepare a Potato and Olive Salad: