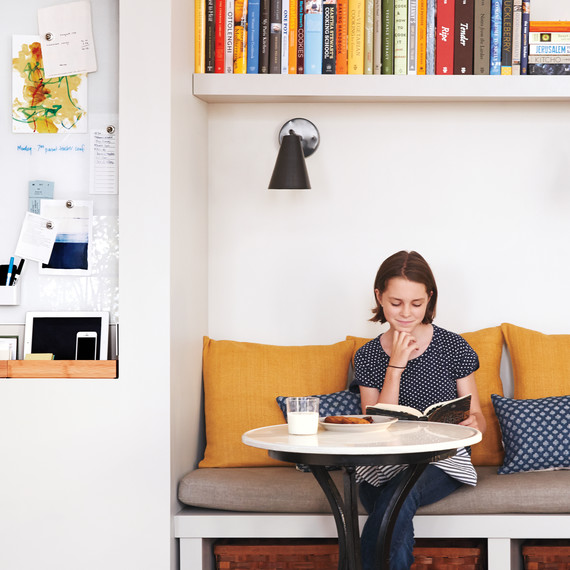 Every week, Martha reads "The New York Times Book Review." For a devoted reader like her, it's important to keep up with new releases and the latest on her favorite authors. "I'm always downloading new e-books for my iPad," she says. If you're an avid reader like Martha, or simply wondering where to start, here are her picks:
In this collection of nine short stories, the reader is transported to the American West to experience the raw beauty of nature and the deeper pain of the humans who live there. In the title story, a steel worker from Montana steals a neglected dog to find himself chased by its owner. In another, a man hides his seven-year affair with a woman from his ailing wife until he's unsure whether his initial lust has turned into love. Callan Wink's debut story collection (previously published in The New Yorker, Granta, and The Best American Short Stories), is a powerful read whether you have time to read one short story or his entire collection, from cover to cover.
How to Celebrate "Poem in Your Pocket Day"
Named on more than 25 Best Books of the Year lists, Helen Macdonald's haunting memoir is -– in a word -– a triumph. In it, Macdonald tells her story of adopting and raising a fierce goshawk named Mabel, and how it mirrors her own state of grief after the death of her father.
Here's a truly heroic story of young adults beating the odds. Set in Nazi Germany, this nonfiction book tells the true story of how the Americans -- a crew team of nine working-class boys from the University of Washington -- went head to head against the Germans rowing for Adolf Hitler, and made history as champions.
One of Martha's favorite contemporary authors is Hilary Mantel, a historic novelist whose works are based on the time of Henry VIII, Anne Boleyn, Thomas Cromwell, and the mysteries and scandal that mark the Tudor dynasty of England.
12 Gardening Books to Help Grow Your Library
Martha is an animal lover as she is an avid reader, and this book marries the two interests harmoniously. In this nonfiction work, dog researcher Brian Hare, and Vanessa Woods offer revolutionary insights into the mind of your own pup.
One of Martha's writer recs! Be sure to check out the works of Erik Lawson, an American journalist and author of nonfiction books whose bestselling titles have attempted to fill in the holes in some of history's murkiest mysteries, including the sinking of a WWI luxury liner, America's first serial killer and his hotel of horrors in Chicago, and a hurricane at the turn of the century that changed the way we prepare for disaster as a nation.
Looking for more reading recommendations? Check out the other books we've read at Martha Stewart Living!