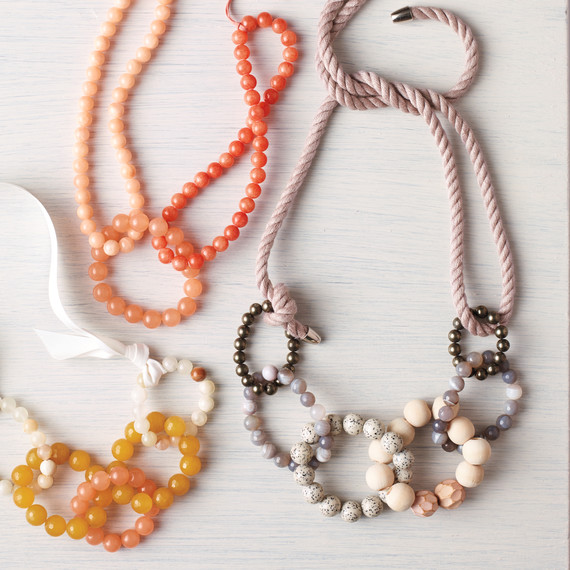 Come Together for a Crafternoon
Instead of simply presenting her with handmade gifts and cards, why not make something together? She'll love the quality time with you and who doesn't love being showered with handmade gifts? Think: token jewelry, personalized tote bags, or crafts that proudly display her favorite family photographs such as the first day of school, a milestone birthday, or a favorite family vacation.
Get Ideas for a Mother's Day Crafternoon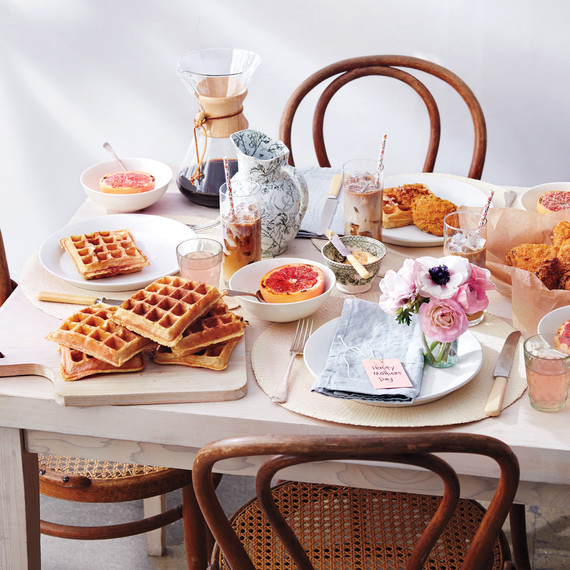 Amp Up Brunch
We know, you've done brunch before. But have you hosted one -- with a special theme? Think: a whimsical "Flights of Fancy" theme, a rose-inspired theme, a polka-dot theme, or a theme tailored around something Mom loves. Get the entire family involved. You prepare the food while the kids help decorate the table with crafts and decor they made themselves. And if you needed more convincing, our Oven-Fried Chicken and Buttermilk Oat Waffles make the perfect sweet-and-savory combo for a Southern-inspired brunch.
How to Host a Southern-Inspired Mother's Day Brunch
Have a Garden Party
Even if Mom is the only one in the family with a green thumb, everyone can enjoy the warm sunshine and balmy spring weather. Put a spread together that every one can enjoy. Beforehand, give Mom everything she needs to enjoy the summer ahead: A stylish straw hat, a sweet card that comes with a seed packet, her own personalized garden tools. Then, everybody can help Mom plant new flowers and vegetable seedlings, or plant a new tree. 
Get the Fabric Wrapper for Plant Pots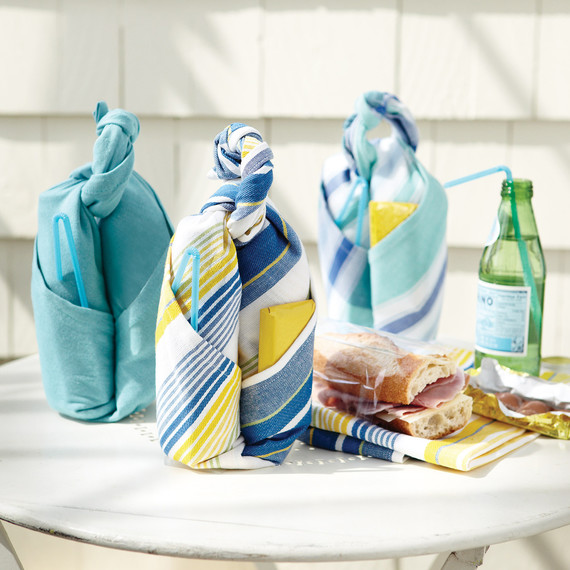 Pack a Picnic
All you need is a comfortable blanket, a packed feast of her favorite snacks, and a few to-go games -- set up camp at the local park. For individual lunch packs, you can use a dish towel to easily wrap a sandwich and drink into a to-go carrier.
Get 21 Ideas for a Picnic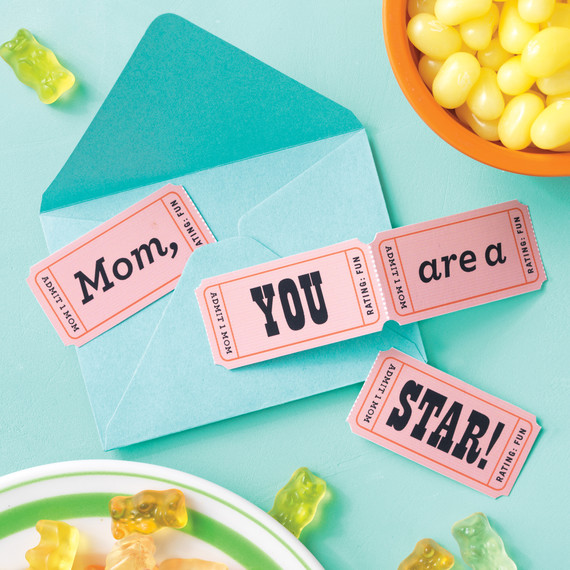 Make it a "Mom" Movie Night
Tonight, Mom is the star! Instead of the typical popcorn-and-movie combo, here's what to do: whip up a buffet of her favorite snacks (listed on a DIY chalkboard menu styled as a clapboard) and give her a VIP ticket to the front row. You can work with the family to secretly put together a reel of family videos. (Shh! Don't tell Mom, it's a surprise.) You'll laugh over your favorite memories as a family and be reminded of how much you mean to each other.
Get the Movie Night Mother's Day Card How-To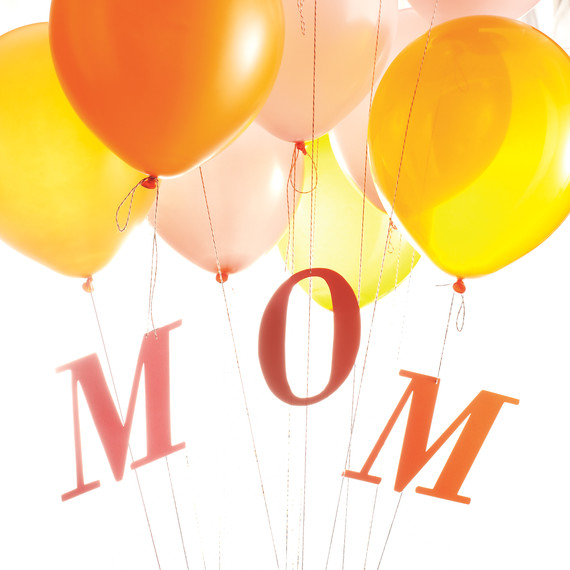 Set up a Scavenger Hunt
Start in the morning and leave a trail of clues for her to follow (alongside the family) -- each clue can hint to a happy family memory and lead her to all of the places that mean something to her. Eventually, she'll arrive at the real gift -- a surprise party!
Get Our 15 Best DIY Mother's Day Gifts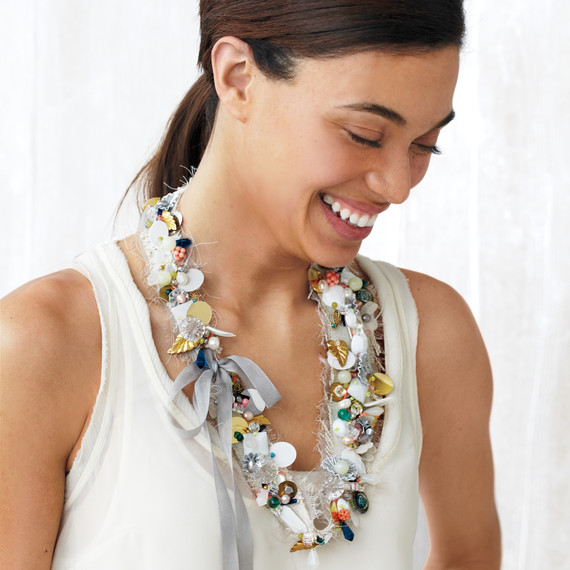 Give Her a Fun Makeover
It's not that she needs one, but it's fun to feel especially pampered and primped for a day. Give her a voucher to a full spa day treatment (complete with a set of luxurious beauty products), fluffy soft towels and bathrobe, and then enlist the help of the kids to give her a stylish makeover. They'll giggle over making her jewelry, hats, and DIY accessories like this diamond decoupaged clutch: