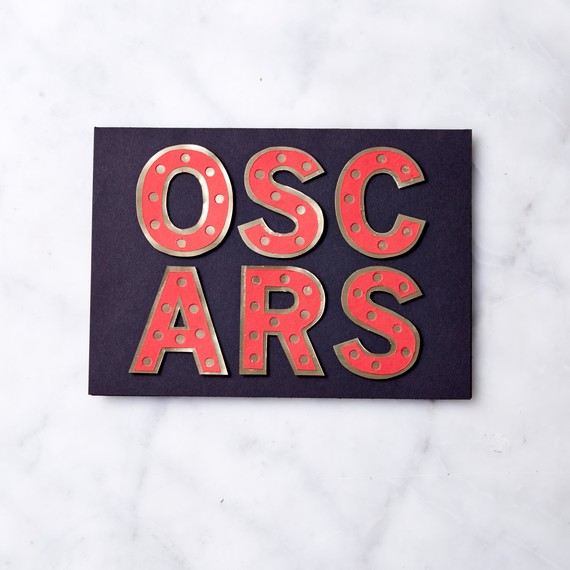 Announce the Nominees
A few weeks before awards night, be sure to invite all of your A-list friends. These punched cards spell it out in big marquee lights.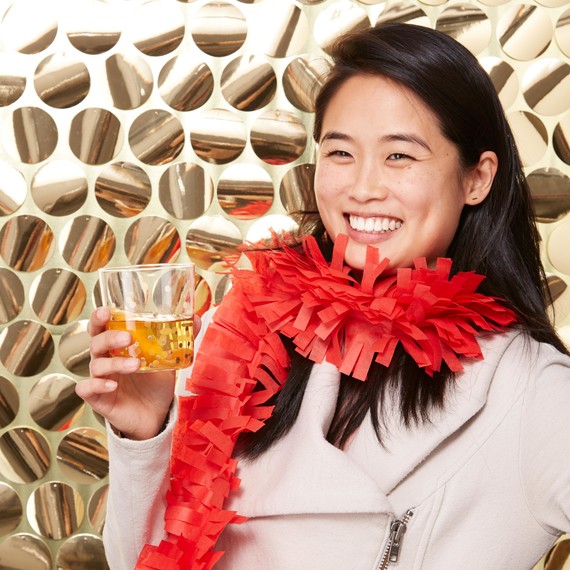 Set the Scene
Paparazzi and flashing camera lights aside, welcome your guests with everything they need to be red-carpet ready. Set up a fun photo-booth station, complete with accessories like glitzy costume jewelry, swanky tuxedo bow ties, glittered shoes, and flirty tissue paper boas (pictured here). They can strike a pose against this glittery gold sequin-inspired backdrop, cocktail in hand.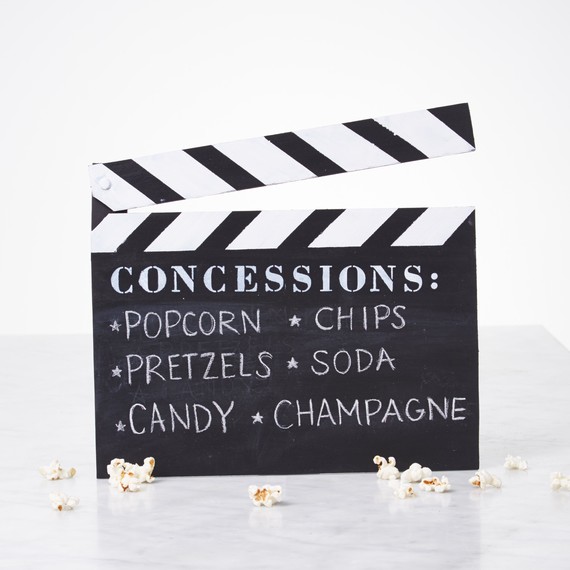 Bites, Camera, Action!
To direct everyone to the buffet table, use a chalkboard menu that's styled as a director's clapboard.
Dress Up Your Tables
For an added touch of Tinseltown flair, set the table with bow-tie napkins. To make this fold, spread a dinner napkin out, lying flat. Fold opposite sides in so they meet at the center. Then fold horizontally again at the center to form a narrow, ribbon-like shape. Next, fold short ends in so they meet at the center. Cinch in the middle with a ribbon in a coordinating color, and glue at back.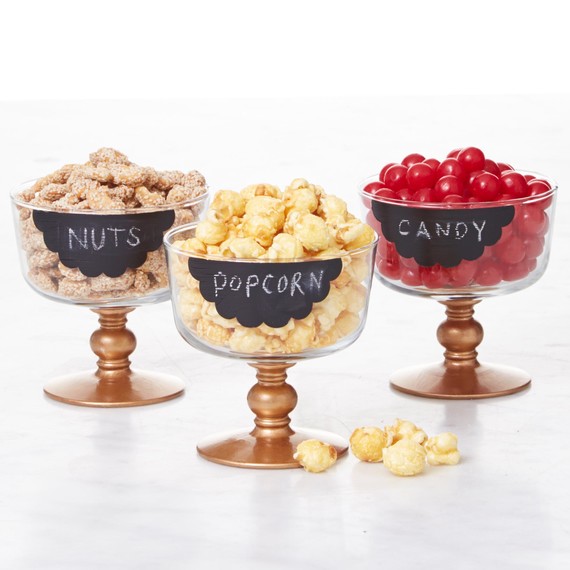 And the winner is...
Cast Your Vote
Have everyone guess the winners in each category from Best Picture to Best Actress in a Lead Role on a ballot. By the end of the night, whoever predicted the most answers gets a prize of their own.
Red Carpet Bingo
Designer dresses, Harry Winston jewels, and wardrobe "whoops" moments! In this version of bingo, the players keep track of everything -- and the first person to get "BINGO" across the board, wins!
Celebrity Guess Who
Gather your guests for a round of the celebrity guessing game! In this team-based party game, players act out their best celebrity impressions over the course of three rounds. Split the party into two teams and have every person write the names of celebrities on 5 pieces of paper. Collect all the slips in a hat or bowl. Decide which team goes first. Have that team pick a first volunteer. The volunteer has one minute to get his/her team to guess as many of the slips as possible. He/she can give verbal clues or act as the celebrity. When time is up, the next team goes. You can use famous movie stars from the past or present, but we like the challenge of keeping it relegated to this year's nominees.
Movie Trivia Quiz
Are you a real movie buff? Test your knowledge (and that of your friends) with an old-fashioned trivia game.
Nominate Your Best
In this game, everyone is a winner! From Best Dressed to Most Entertaining, honor each of your guests with a superlative of their own. It's not an Oscar, but it feels nice to win anything! Pin the winners with homemade rosette ribbons.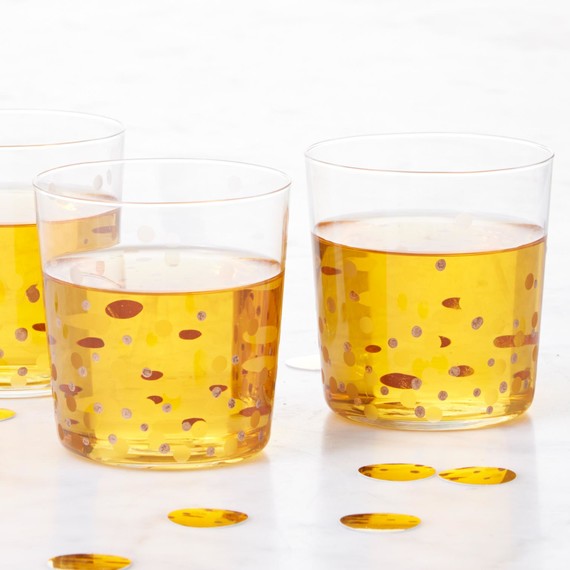 The After Party
When the winners are called to the stage and the acceptance speeches start, don't forget to break out the bubbly! Our recommended drink of choice is the Midnight Royale, a classic champagne cocktail, which (fun fact!) made a cameo appearance in "Casablanca" and "Godfather II." Serve them with tinsel stirrers and in these gilded lowball glasses, and it's a perfect toast to the Oscars.