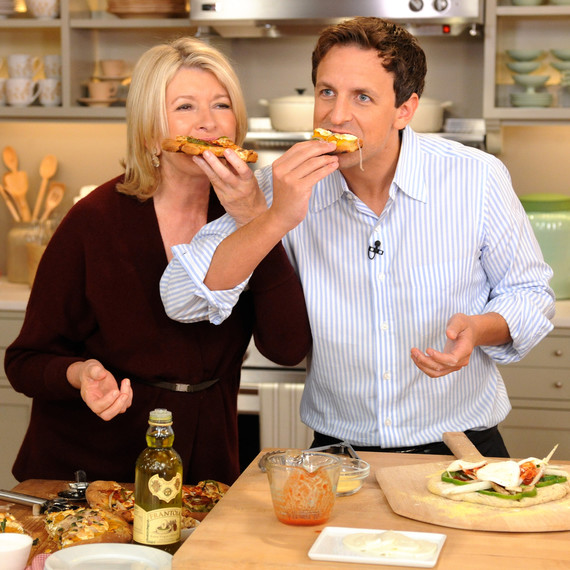 Seth and Martha, this pair have always cooked well together -- and gotten entangled (their pizza was great, by the way!). During a recent visit, specially for Facebook Live, Martha taught Seth how to make and form soft pretzels.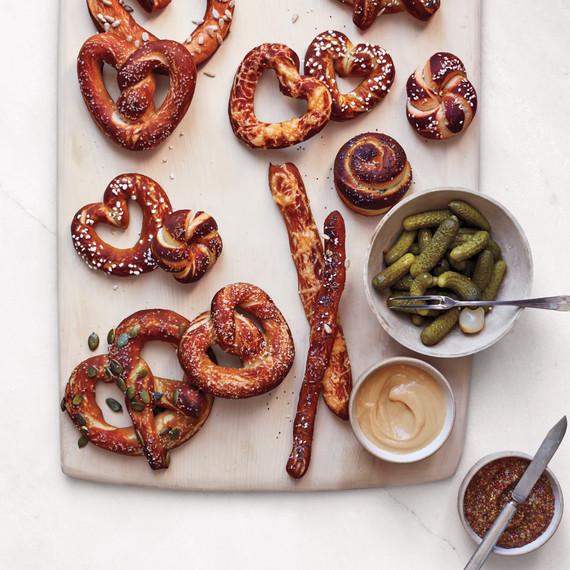 Martha is a soft pretzel evangelist; as a child she loved the giant salty pretzels sold by New York City street vendors with their smooth exterior with crystals of salt, then a soft, fluffy interior. She soon graduated to homemade soft pretzels and recently made them on her TV show Martha Bakes, with Lina Kulchinsky of Sigmund's Pretzels in New York City's East Village. Martha considers Lina's the very best soft pretzels and has adapted Lina's recipe for home cooks. 
Get the Soft Pretzel Recipe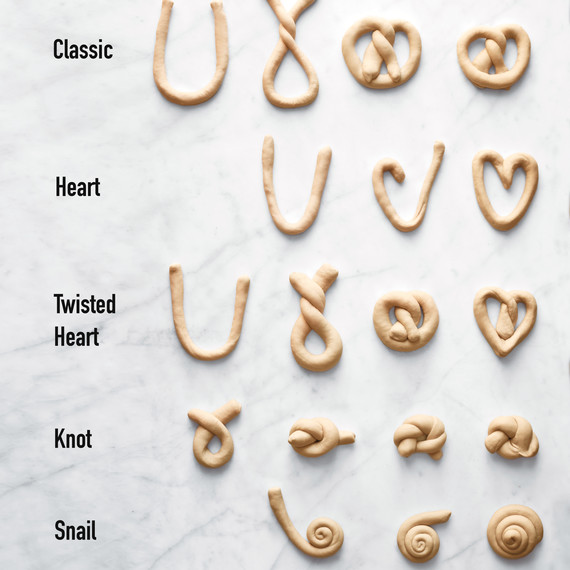 One of the really fun things about making your own soft pretzels is there are so many ways to shape them. Hearts -- or twisted hearts?! -- might be the most obvious for Valentine's Day. Or maybe you want to go classic or form knots?  
See Step-By-Step How to Make Soft Pretzels and How to Form Different Pretzel Shapes
You can watch some more Seth and Martha magic here: