The Picture of Efficiency
Are you organizing your kitchen cabinets the best way you could? Do you have store-bought plate and bowl racks installed? They add shelves in between shelves, potentially doubling how many pieces you can store! Dowels and molding strips -- some placed horizontally, others vertically -- make room for large items stored standing up. Want more tips?
Get All the Ways to Maximize Storage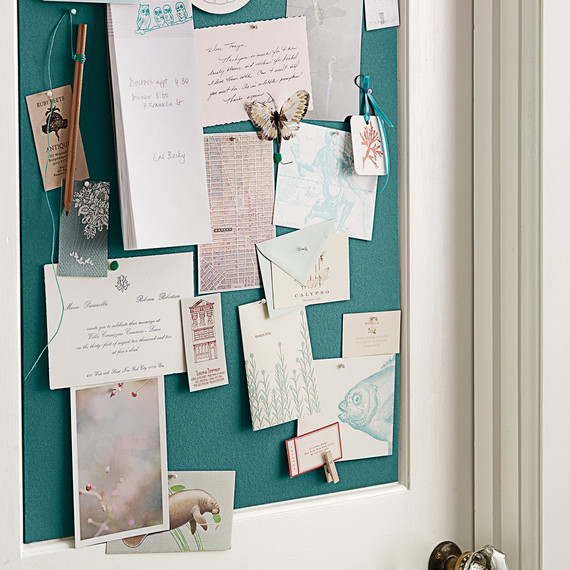 Message Board
Whether you are using cork or chalkboard paint, the panels of a cabinet are perfect for displaying memorabillia or leaving messages for other members of your household!
Learn Other Ways That Chalkboard Paint Can Change the Way You Live and Entertain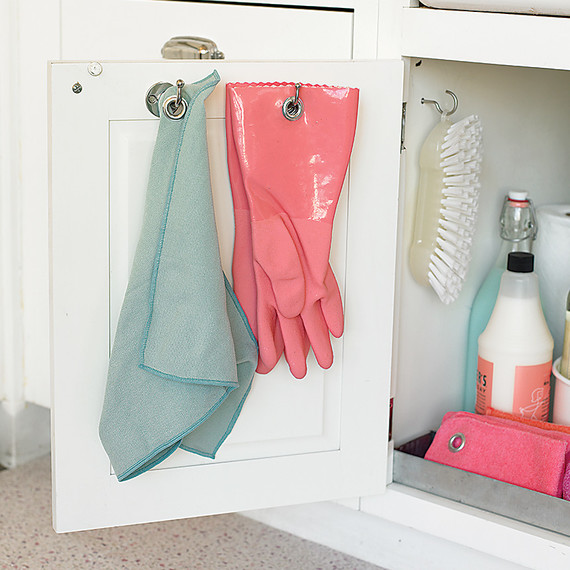 Hidden Storage
Don't let kitchen rags and dishwashing gloves clutter the sink area. Instead, hang them from hooks screwed to the inside of a cabinet door, where the items can stay out of sight. Another trick we love? Hanging a pot rack or rod inside a kitchen cabinet door. That way, you can hang all your sprays and cleaners on it!
Get Our Sink Solutions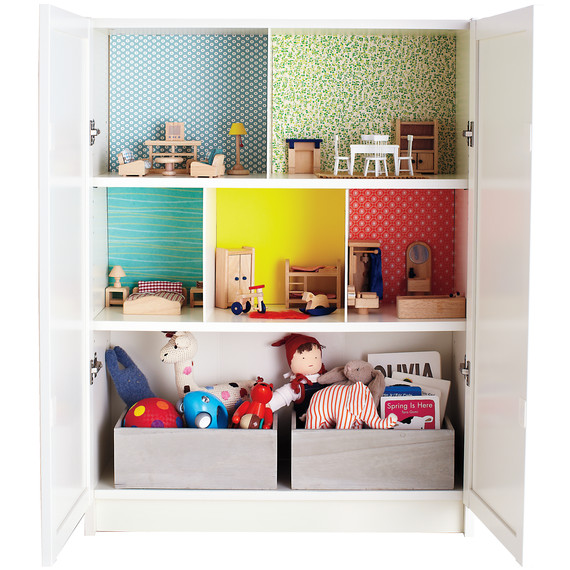 Doll House
Here is the perfect way to keep a dollhouse contained! Blogger and cookbook author Jenny Rosenstrach, of Dinner: A Love Story, turned a small cabinet into a mini house for her daughters. We bet you're willing to give up a cabinet for the luxury of having such an easy-to-clean-up toy! Best part is, your kids can be in the kitchen with you without requiring too much of your attention.
Get the Do-It-Yourself Dollhouse How-To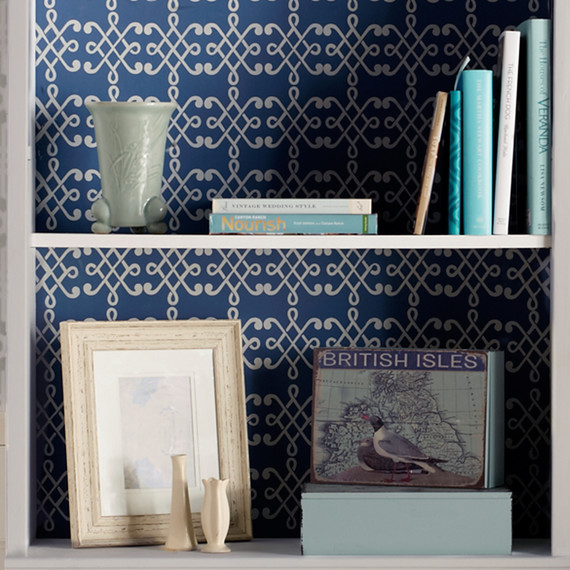 Art!
This is a particularly great idea if you have open shelving or glass-door kitchen cabinets. A really easy way to accomplish this look is with shelving paper. You can use wallpaper or prints as well. It'll make opening the cabinet to fetch that glass so much more pleasurable.
Get Our Stenciled How-To