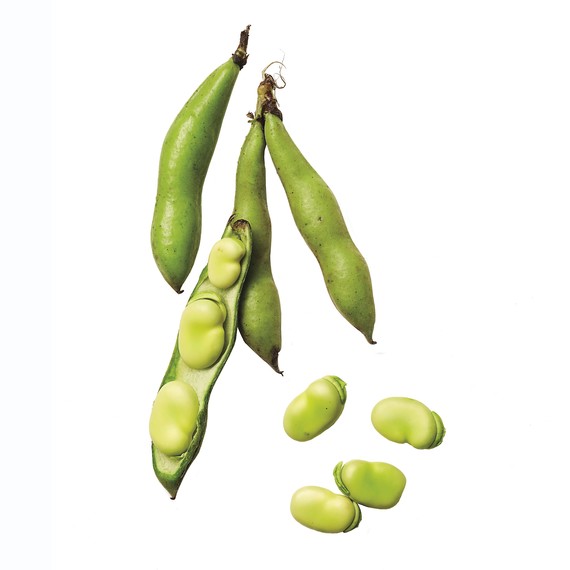 Their season is relatively short -- fava beans are available only from March through May. So snatch them up while you can, and use them to give salad, risotto, and vegetable sides a springtime spin. They can be time-consuming to peel, but their nutty taste and buttery texture are worth the effort. Another delicious way to showcase favas is with asparagus and toasted almonds.
To save on prep time, we like to use them in combination with other vegetables, as Martha did with the Fava Beans With Snap Peas and Mint for her Easter brunch this year. 
What to Look For
The freshest favas are vibrant green and should feel sturdy. At the market, look for pods that feel velvety and smooth and hold evenly spaced beans. Store them in the refrigerator for up to a week -- if you can wait that long! 
Get the Fava Beans Recipes
How to Peel
The hardest part  -- other than their short season -- is peeling fava beans. I mean, what other vegetable requires peeling twice?! But don't skip that second peeling as the light green skins that surround the darker bean are bitter and fibrous. Watch how to ace this kitchen task:
Still Don't Want To Peel? Try This Instead
If peeling sounds like a chore -- or you just love to grill, try this preparation which allows you to eat the pods whole. Favas make a quick and totally delicious snack, simply grilled, sprinkled with salt and lemon juice, and served with a minty herb sauce.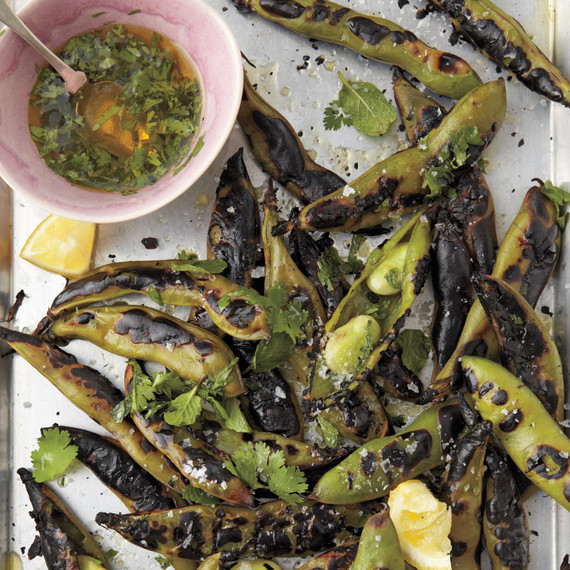 Get the Grilled Fava Beans Recipe