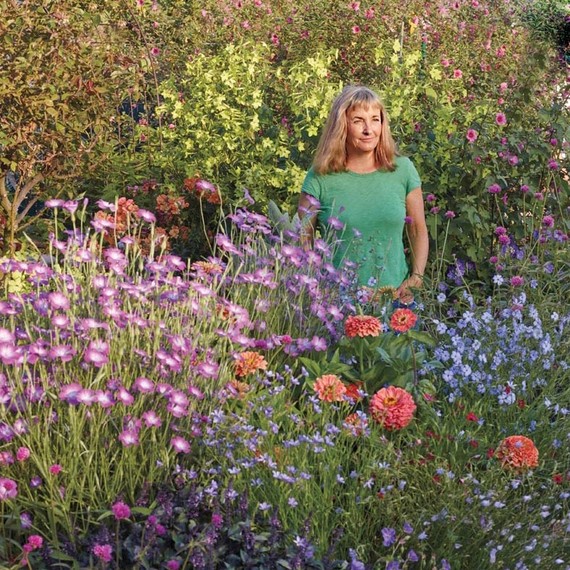 "I love Annie's catalogs, and I want pretty much everything on every page. The plants I have ordered have grown amazingly well year after year after year." -- Martha
"I fall in love with a new flower almost every week," says Annie Hayes, owner of Annie's Annuals & Perennials nursery, in Richmond, California. "I want my customers to feel the same joy that I feel." Her unbridled enthusiasm has become the ethos underpinning the business. Cheerful welcome signs greet visitors, floriferous demonstration gardens abound, and hundreds of containers decorate the grounds. Her upbeat plant descriptions entice longtime and brand-new shoppers alike. Even many of the plants themselves -- big, blowsy flowers in a rainbow of colors -- are enthusiastic, and grow easily and continually.
Learn All About Growing Colorful Celosia Plants
Hayes first experienced that same sheer enthusiasm herself more than 25 years ago, when she was working at a local nursery: A colleague taught her how to grow plants from seed, and she was hooked instantly. She started with cottage-garden flower seeds, unfashionable at the time, in her backyard, then sold the plants at the nursery. To her surprise, she couldn't keep them in stock. So after several years selling plants wholesale, she decided to launch her own retail nursery in 2001, and found a place in an industrial area across the bay from San Francisco, a few miles from her current, larger location.
Learn to Make Stunning Centerpieces with Your Flowers
The quirky spot in an out-of-the-way neighborhood soon became a horticultural destination. "We hit a niche, selling unusual plants that were easy to grow," she says. Her three-and-a-half-acre nursery, which handles retail, wholesale, and mail order, offers thousands of varieties, including one of the largest selections of California natives.
"We do a lot to teach people how to be successful growers," says Hayes. To that end, she is fastidious about what she sells. All of her plants are grown in the elements from seed or from their own cuttings. There are no heated greenhouses, no machines, no trucks traveling great distances to transport plants from breeders. Harmful pesticides and growth-regulating hormones (which Hayes says are commonly used by some large growers to extend shelf life by slowing plant growth) are verboten. She also sells her plants in four-inch pots and "in the green state" (before they're blooming), which helps them perform as well in customers' gardens as they do at the nursery. Hayes includes a photo of each plant at its peak, along with detailed plant descriptions, so customers know exactly what they're getting. And she trials plants for a year in various gardens before offering them for sale to make sure they are viable. In addition, her knowledgeable staff is well trained to answer all gardening questions.
Get Answers to Common Gardening Questions from Martha Herself
Running the business has not been without its share of challenges. At times, Hayes has struggled financially. She has learned the importance of delegating responsibilities, hiring dependable people, and balancing her work and home life. Growing plants for a nursery just as one would for a treasured home garden is expensive and timeconsuming. But while these efforts don't always make the most sense business-wise, she wouldn't do it any other way. "Our nursery is a labor of love," she says. "I want our customers to be inspired, to be creative, and to know that there is a whole world of plants out there that they can grow at home."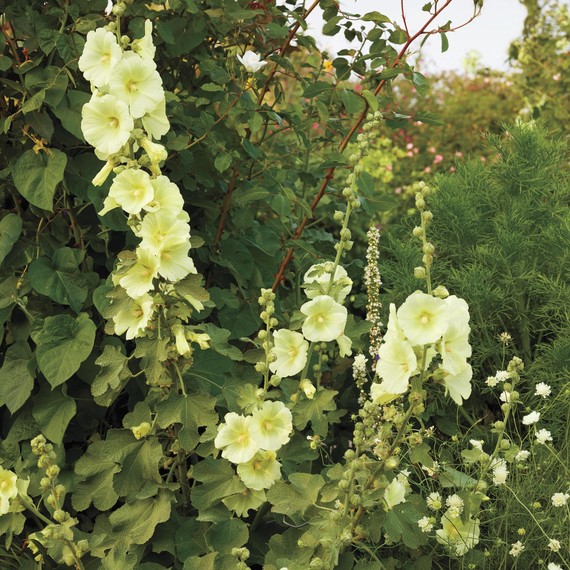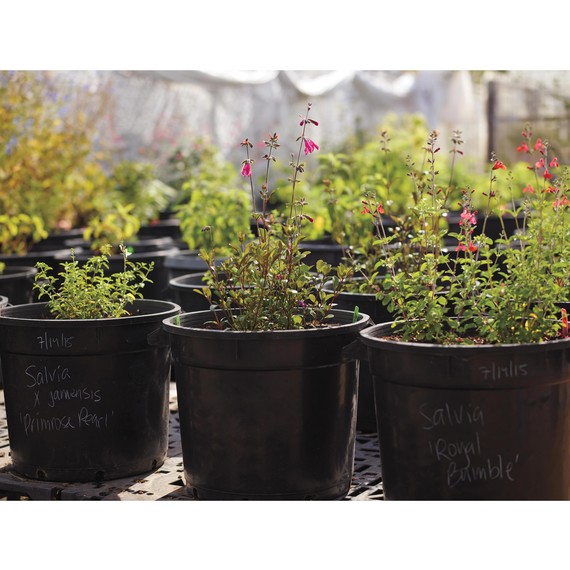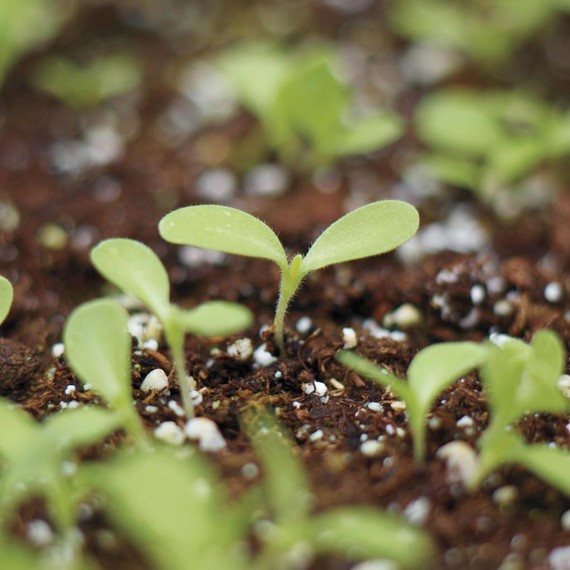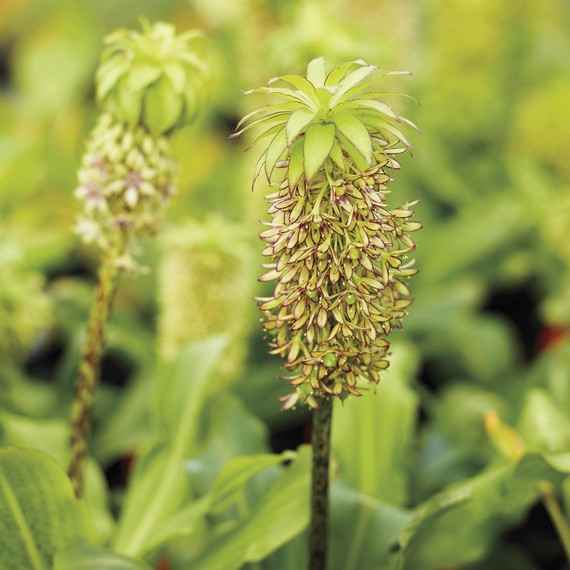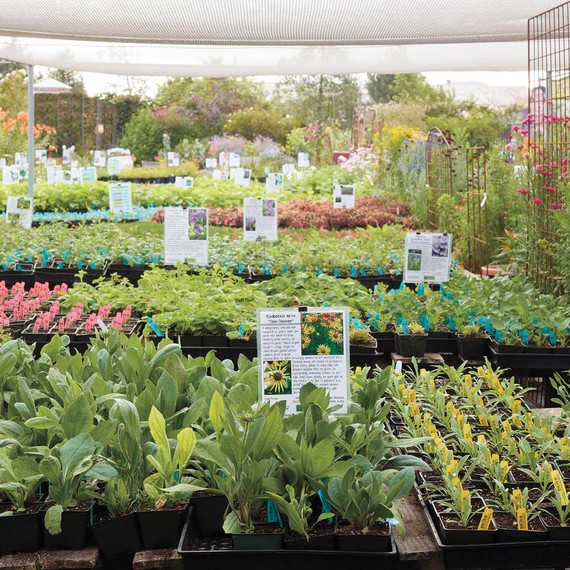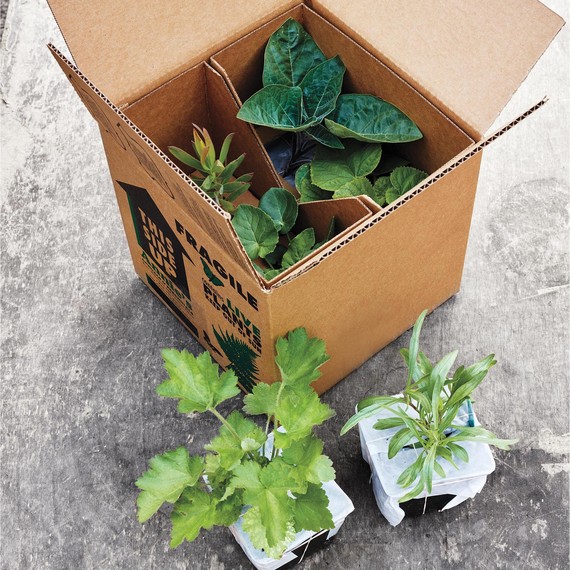 Annie's Annuals & Perennials
2015 Garden Winner
Annie Hayes
Richmond, California
anniesannuals.com
This charming nursery offers inspiration and a wide selection of beautiful plants.