When it comes to the Super Bowl, Martha, like some of us, is a fan of the food more than the football. Crowd-pleasing snacks like chicken wings (along with plenty of beer) are hard to resist. As the Denver Broncos and the Carolina Panthers face off this Sunday in Super Bowl 50, Martha will be serving recipes from her latest book Appetizers -- as well as her favorite nachos.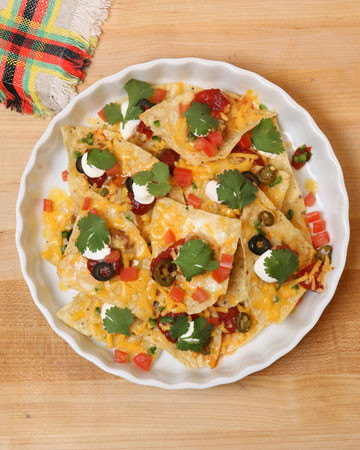 Ultimate Indeed
Tortilla chips are topped with refried beans, Monterey Jack and Cheddar cheeses plus pickled and fresh jalapenos and canned black olives, and a little chili sauce then baked -- it takes less than 10 minutes to achieve nacho nirvana. Sour cream, fresh cilantro, and chopped tomatoes are the cool, fresh garnishes. Serve these right before kick off.
Get the Ultimate Nachos Recipe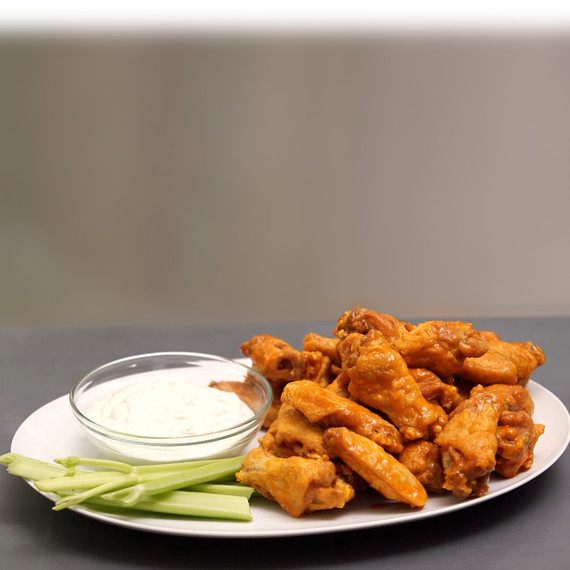 Finger Lickin' Classic
Buffalo hot wings are the main game -- few can say no to these spicy wings and that rich Blue Cheese Dipping Sauce.
Get the Buffalo Chicken Wings Recipe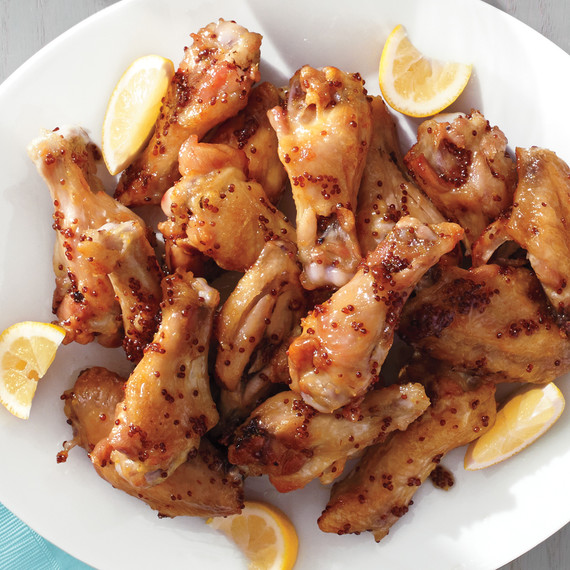 Baked not Fried!!!
Yes really, these irresistible wings are a three-ingredient wonder and cook in the oven.
Get the Maple-Dijon Wings Recipe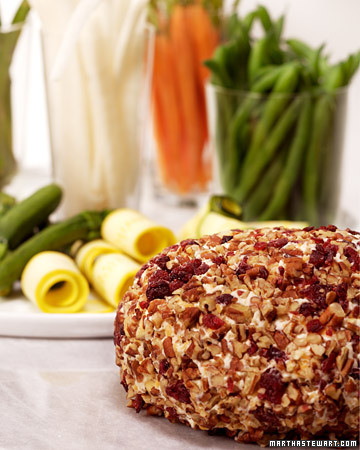 Cheese Wins
Totally classic, a cheese ball works for a swanky cocktail party but is also at home on a game day spread. Martha's favorite is creamy and delicious, mango chutney adds an unexpected flavor and the crunchy coating of toasted pecans is the perfect contrast. Best of all, it can be made-ahead!
Get Martha's Cheddar Cheese Ball Recipe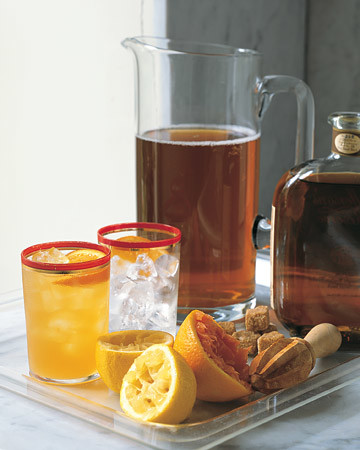 Drink Up
And to drink, sure there will be beer, but Martha also likes to serve something fruity and strong -- preferably a drink with a kick of bourbon, like this take on the Arnold Palmer. No Game Day host has time to be shaking cocktails but a pitcher of something ticks all the boxes.
Get the Citrus Arnold Palmer Recipe
And one last tip, don't serve all the food upfront -- you gotta have a halftime game! If everyone loads up on wings, nachos, and cheese at the start of the game, they'll be too sleepy to make it through the second half. As every coach knows, timing is everything!