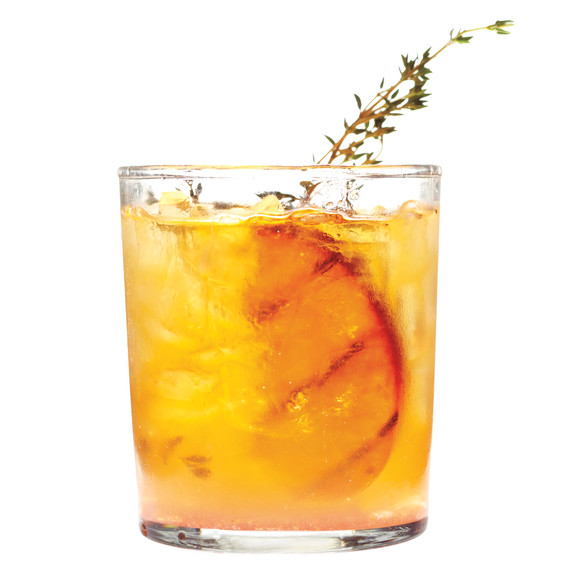 Grilled Peach Old Fashioned
This drink is not for the faint of heart. If you love the classic, you'll love this variation. The grilled peach adds smoky sweetness and foodie flair.
Get the Grilled-Peach Old Fashioned Recipe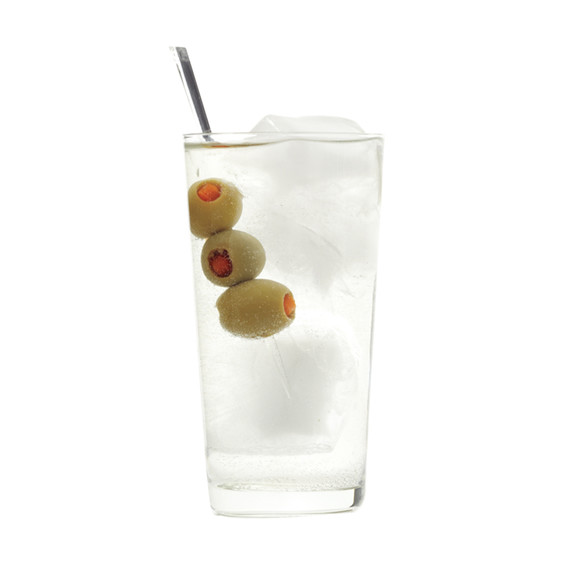 Upside-Down Martini
James Bond's pick, but with a twist. Whereas a traditional martini is one part vermouth and 4 parts gin (or vodka), this version flips the ration and uses an Argentinian wine instead of vermouth. Intrigued? Can be served shaken or stirred! 
Get the Upside-Down Martini Recipes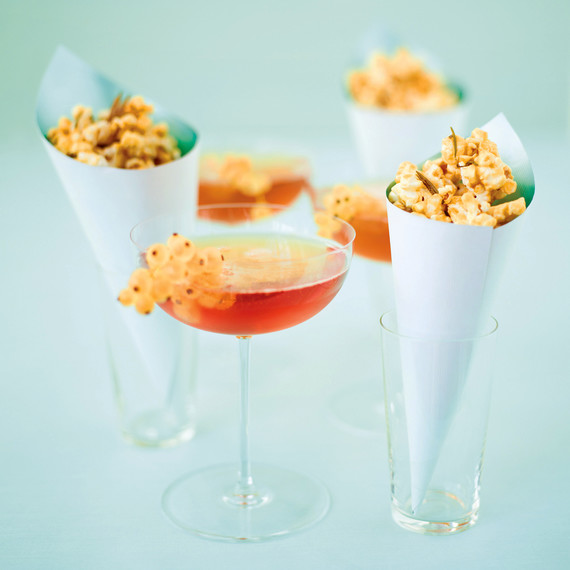 Manhattan Kir Royale
Have you heard of a Kir Royale? It's a famous French drink made with black-currant liqueur and Champagne (yum!). We mixed it with a classic Manhattan (whiskey, vermouth, and bitters) for a world-class cocktail. (Garnish with white currants.)
Get the Manhattan Kir Royale Recipes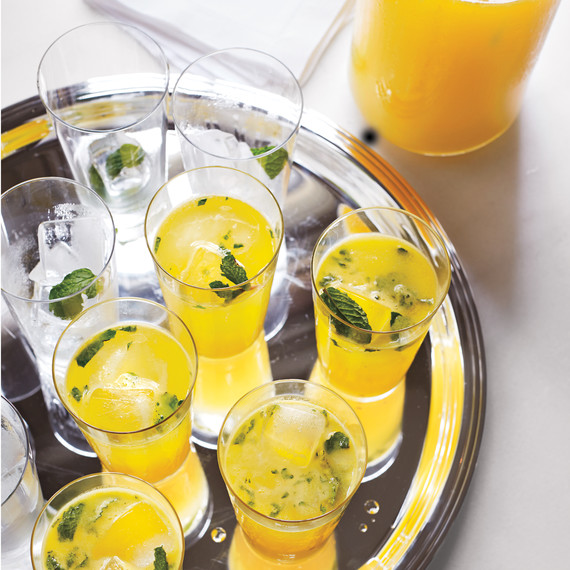 Pineapple-Mint Daiquiri
The pineapple daiquiri is almost too pretty to drink! Made with lemon juice, ripe pineapples, mint leaves, and white rum, you'll feel closer to the equator with every sip.
Get the Pineapple-Mint Daiquiris Recipe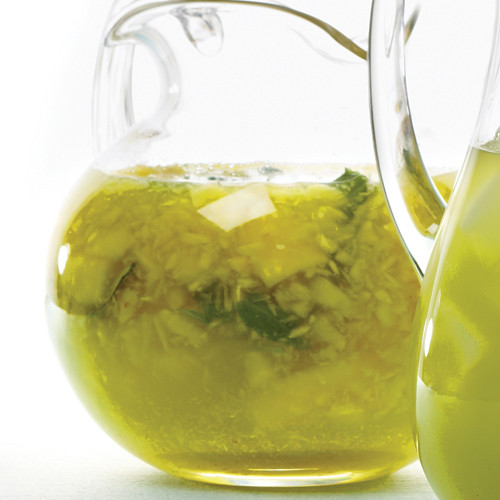 Pineapple-Basil Margarita
We had to include a good margarita! Basil and tons of fruit add a complexity to this cocktail. Viva, Mexico!
Get the Pineapple-Basil Margaritas Recipe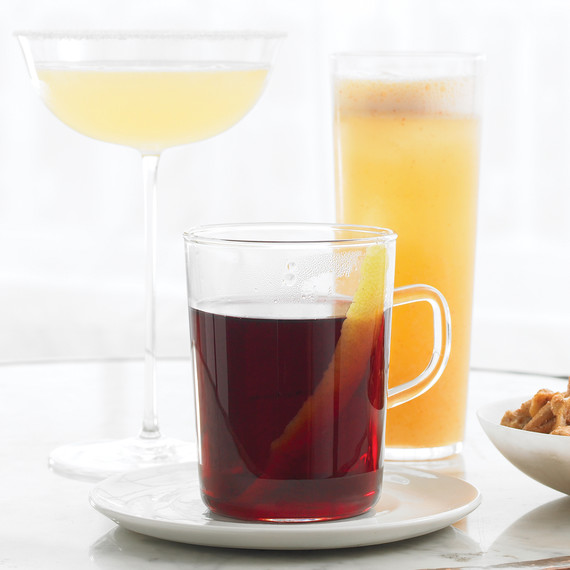 Ginger Sidecar
It could be the ginger or the maple syrup, but there is something so cozy and comforting about this drink! Serve warm on a snowy day for best effect.
Get the Ginger Sidecar Recipe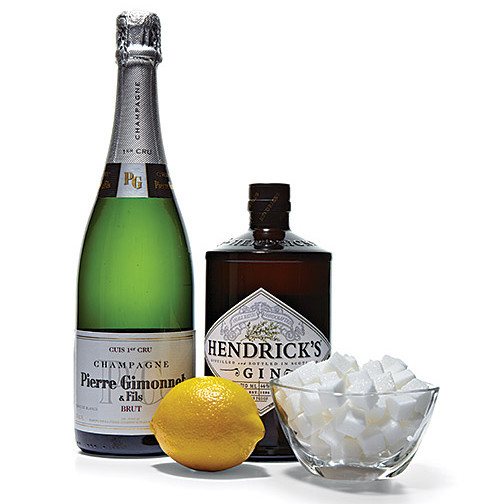 French 75
If you love a good gin and tonic, this drink is for you! Combine gin, lemon juice, and a single sugar cube, then shake. Top with Champagne -- as, perhaps, you should with all things!
Get the French 75 Recipe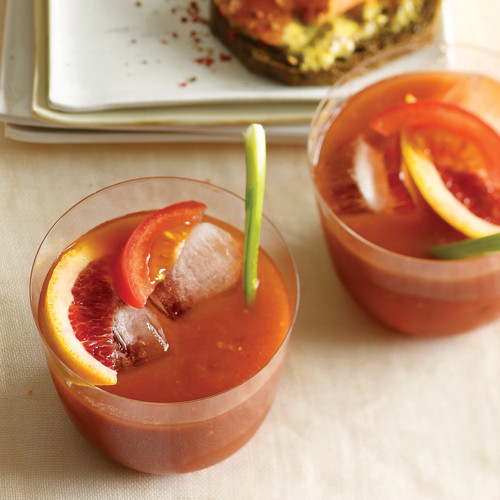 Bloody (Orange) Mary
This cocktail is everything you love about a bloody mary, plus everything you love about a screwdriver! What a day-maker.
Get the Bloody (Orange) Marys Recipe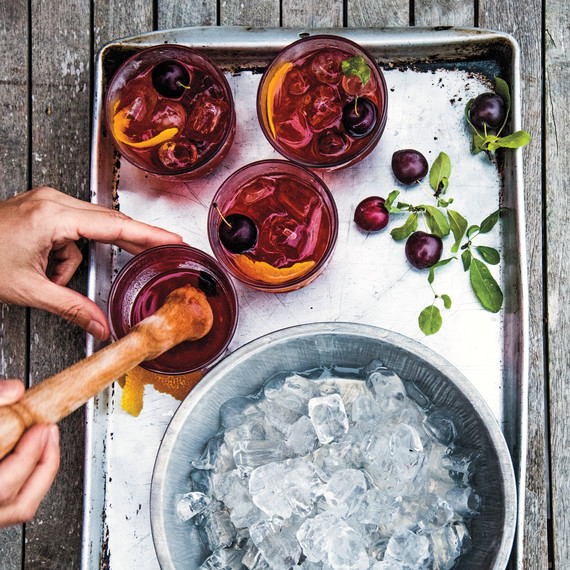 Plum Negroni
Everyone should know how to make a Negroni. We love this version made with fresh plums, gin, Aperol, and seltzer. It's perfect served in a pitcher so guests can help themselves to refills.
Get the Plum Negroni Recipe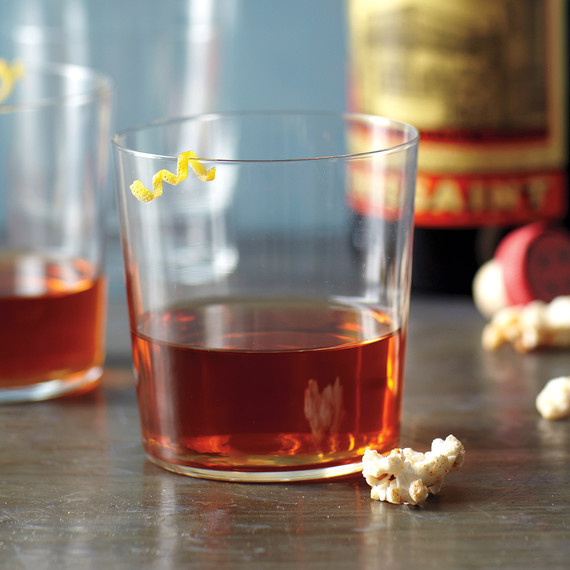 Sazerac
Similar to a Dark n' Stormy, this drink is, well, dark and stormy! A rye whiskey drink with bitters, anise-flavored liqueur, and lemon twists -- you and your friends will brood over this cocktail for a while.
Get the Sazerac Recipe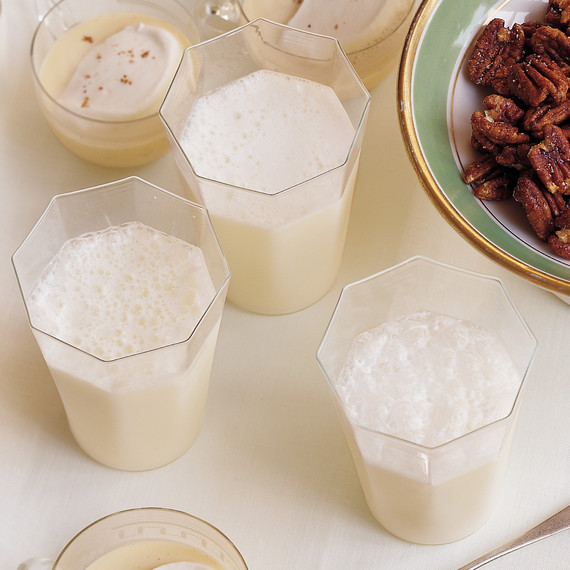 Ramos Gin Fizz
Light and frothy, this New Orleans-based drink is much like a White Russian, but with a touch of citrus. Mix gin with lime juice, lemon juice, orange flower water, egg whites, and light cream. Garnish with cinnamon -- delish!
Get the Ramos Gin Fizz Recipe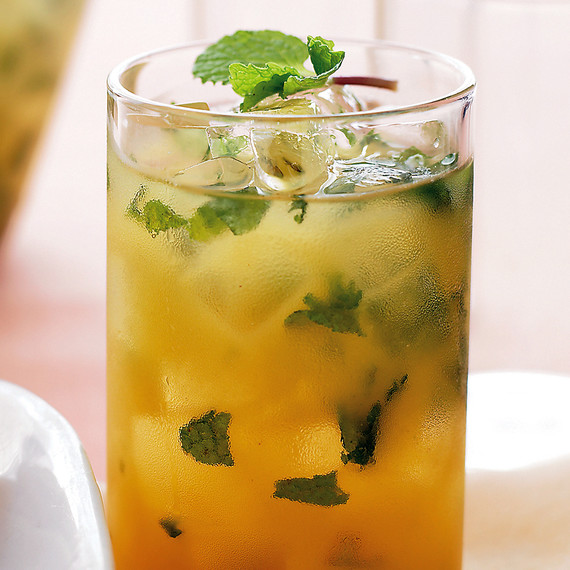 Peach Julep
Hello, sweet thing! Traditional mint julep gets a sweet upgrade with peach juice and bourbon. 
Get the Peach Juleps Recipe
Planter's Punch
Every good host has an excellent punch recipe up her sleeve. This should be yours!
Get the Planter's Punch Recipe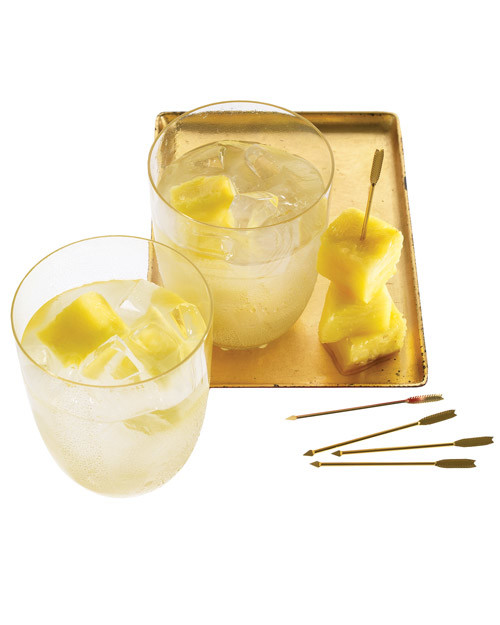 Pisco Sour
If you really want to impress? Try this Peruvian cocktail with Pisco brandy, lemon juice, bitters, and lime. 
Get the Pisco Sour Recipe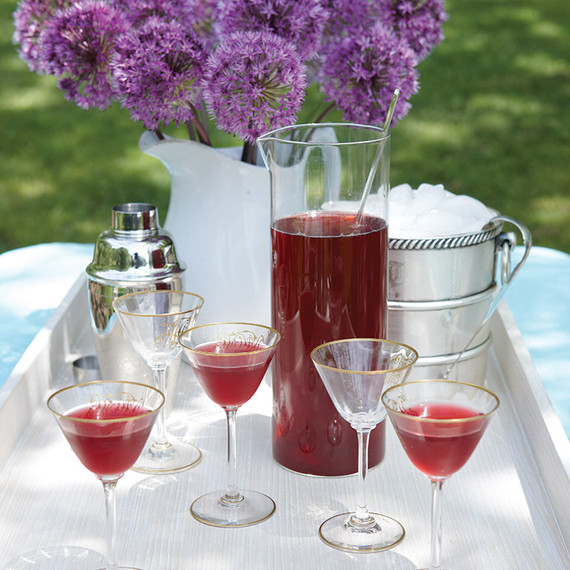 Hibiscus Cosmopolitan
And you thought a cosmo by itself was fancy! Okay, it is, but you can add lots of different flavors to a cosmopolitan to make it even more worth the hype! Try infusing a cosmo with hibiscus iced tea for a refreshing take on a classic drink.
Get the Hibiscus Cosmopolitan