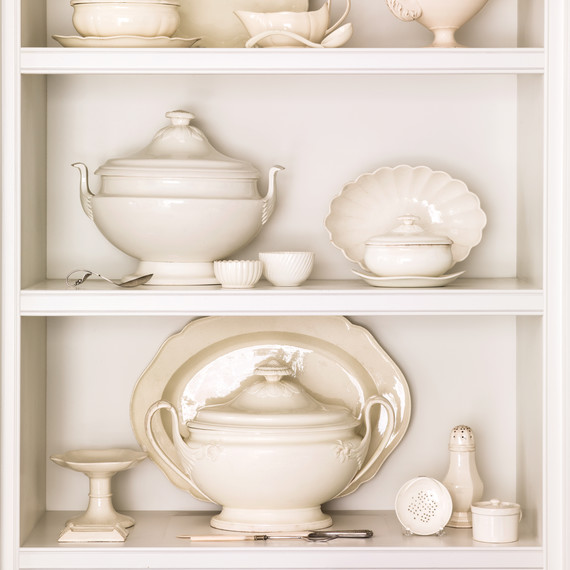 Lesson No. 01: Commit to a Color Scheme
Warm shades of white and other neutrals may be subtle—yet they're anything but plain. By using them in every room in his house, right down to the whitewashed wood floors, Loi Thai created a serene setting into which his collection of Swedish furniture blends beautifully. Gustavian pedestal cabinets, each topped with an ivy topiary, flank the elegant fireplace; above it hang Dutch botanical prints.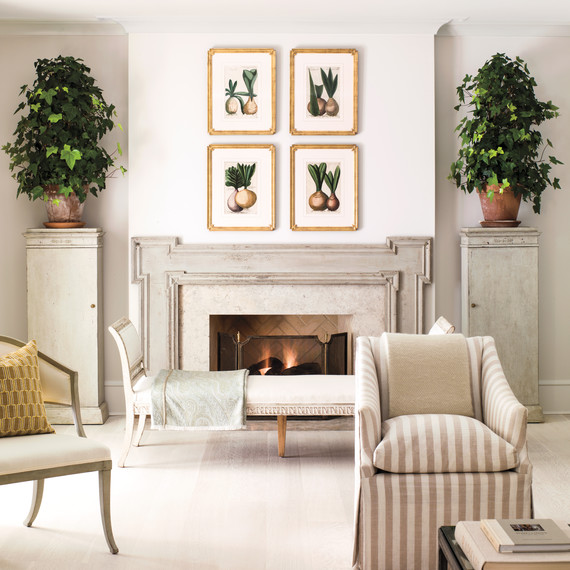 Lesson No. 02: Add an Accent Color
Thai layered in bursts of green. "It's my favorite color," he says. "Plus, Swedish furniture tends to incorporate shades of green," as with this antique secretary, which has its original paint—kelly green on the inside and olive on the outside. A collection of 19th-century Swedish water carafes rests on top.
How to Make an Accent Wall Look Sophisticated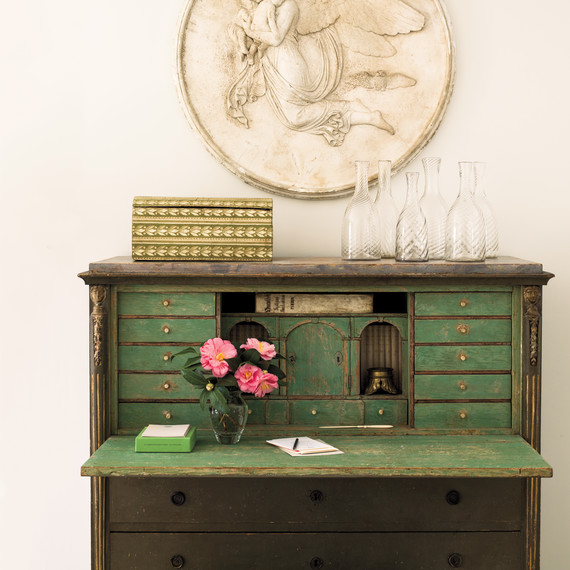 ---
Swedish antiques are Loi Thai's weakness. One sight of a piece with classical lines, a muted palette, and a pretty patina, and he's in love.
Fortunately, it's a romance that fits beautifully into his home. For one thing, his partner, Tom Troeschel, understands and approves: The two visited Sweden 16 years ago and were immediately smitten with the design sensibility they found there. For another, the couple own Tone on Tone (tone-on-tone.com), an antiques store in Bethesda, Maryland, that specializes in Swedish pieces. (They opened it four years after their first trip to the country.) "We find the aesthetic very clean, and Scandinavian antiques feel current," says Thai.
The same can be said about their gracious home in Washington, D.C. It's filled with old European elements—French doors and windows, English pottery, lots and lots of Swedish furniture (naturally), and a Belgian-inspired garden—but it doesn't come across as a stuffy lesson in design history. Instead, it feels contemporary and inviting, and that's largely due to Thai's disciplined approach to decorating.
To achieve an airy, "almost ethereal" vibe, Thai explains, they gutted their 1916 house, turning a warren-like first floor into an open, light-flooded living space. They laid down new whitewashed floors that are bright "but not slick like a bowling alley," says Thai. They also stuck to a soft palette of whites, creams, beiges, and grays—with impactful pops of green to reference the garden. "Limiting a palette can elevate your décor," says Thai, "and give your home a point of view." And what an inspired view theirs has.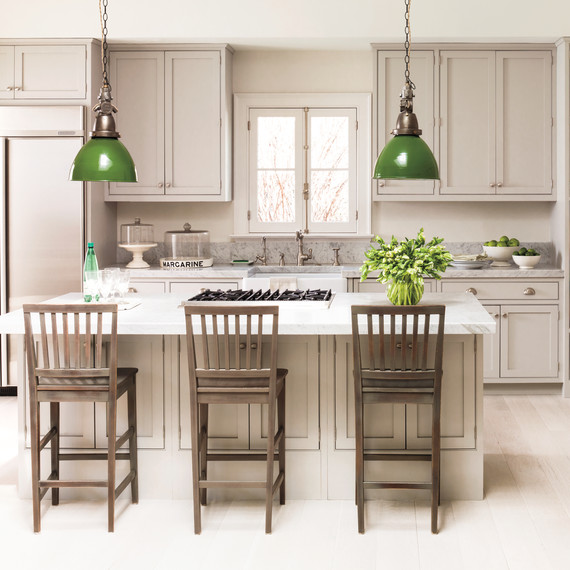 Lesson No. 03: Mix Materials
When you narrow your palette, texture becomes a high-priority design consideration. In the dining room, a high-gloss antique French walnut table balances the low-luster finish of the floors and the distressed painted wood of the Swedish chairs. Seats upholstered in a light paisley pattern add softness to the room, while a large bronze lantern pendant lends a hard, metallic touch.
An Interior Designer's Feminine Touch Meets Her Boyfriend's Moodier Aesthetic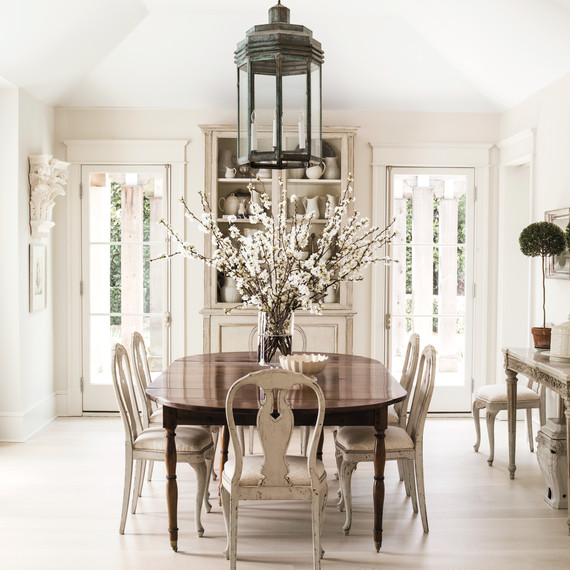 Lesson No. 04: Consider Your Collections
Utility counts: Thai's many pieces of European pottery are both useful and decorative. His choices are also "very palette-driven," he says.
Prized Collections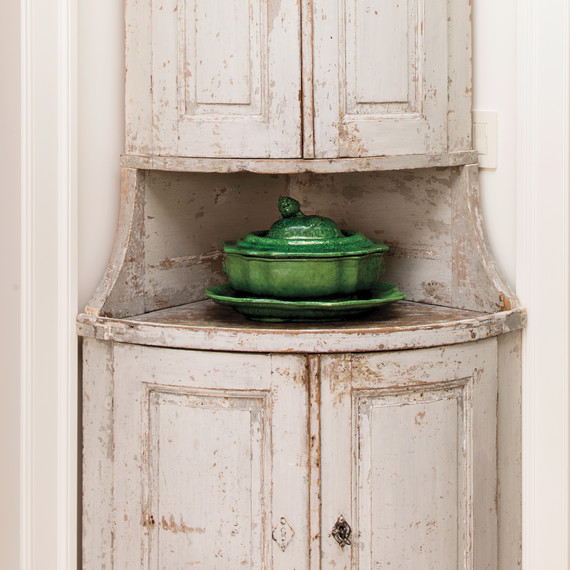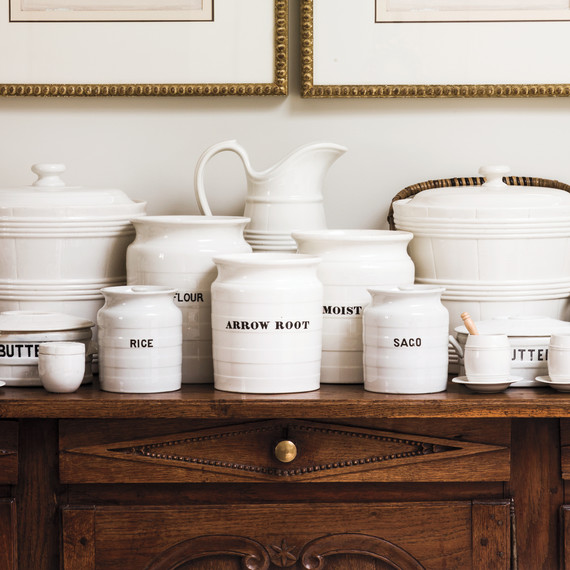 Lesson No. 05: Work in Some Warmth
Thai relied heavily on wood to warm up his nearly all-white palette.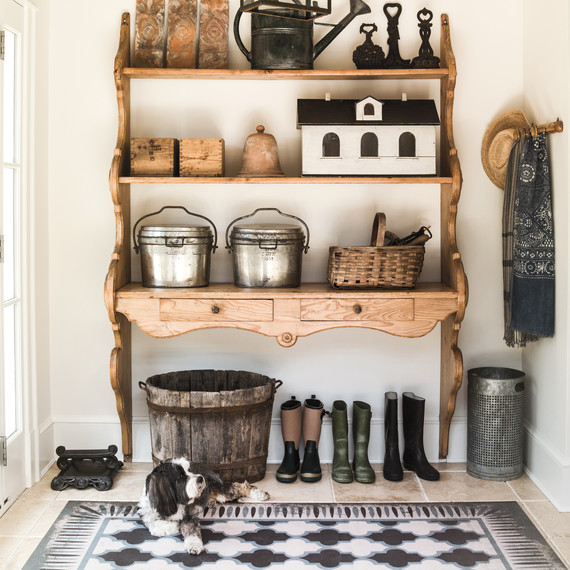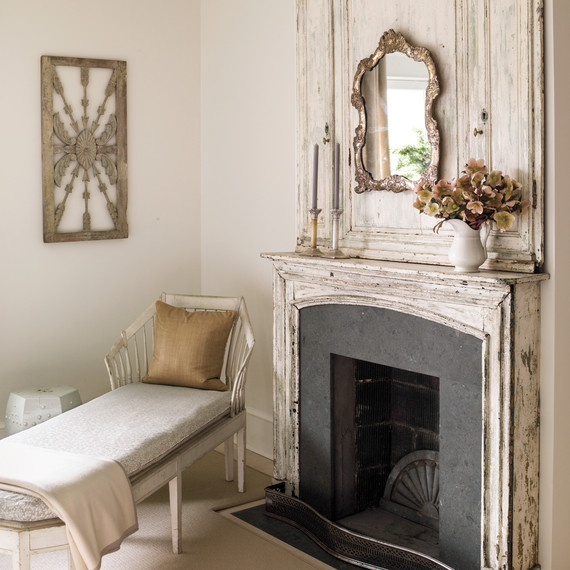 Lesson No. 06: Bring the Outside In
Plants contribute color and life to a room. "I love to garden," says Thai, who puts his green thumb to use indoors. Here, myrtle topiaries of various heights in terra-cotta pots make a statement in the entry; the tallest plants stand seven feet tall. The lightcolored limestone floor and the white cast-iron stool and bench also reference the world outside the windows.
Martha's Green Room in Bedford: 5 Ways She Decorates with Lush Plants