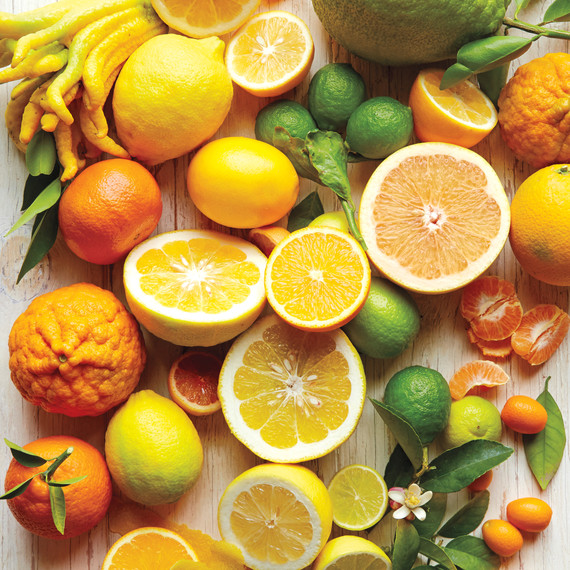 Longtime Martha Stewart Living contributor and photographer Victoria Pearson and writer Valerie Aikman-Smith, both based in Southern California, teamed up to develop, style, and photograph a charming cookbook devoted to their favorite subject: Citrus.
Read on for a taste of their bright ideas -- and to give your own meals (as well as your winter) a refreshing lift.
Get a copy of Citrus: Sweet & Savory Sun-Kissed Recipes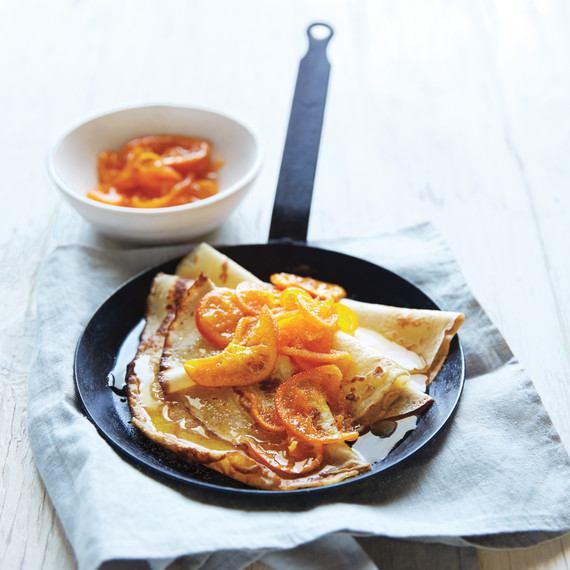 Breakfast Crepes with Candied Tangerines
Warm and satisfying, buttery crepes are topped with thinly sliced tangerines in syrup. You can try other citruses, too, says Aikman-Smith, who is also a food stylist. But tangerines have "a light and unexpected flavor." Top them with confectioners' sugar to turn the dish into a tasty dessert.
Get the Breakfast Crepes with Candied Tangerines Recipe
Linguine with Clams and Lime
This version of spaghetti alle vongole -- the classic Neapolitan dish made with clams, white wine, and garlic -- veers from tradition in more ways than one. It gets a delicious kick from a jalapeno chile, in addition to the zest and juice of three limes.
Get the Linguine with Clams and Lime Recipe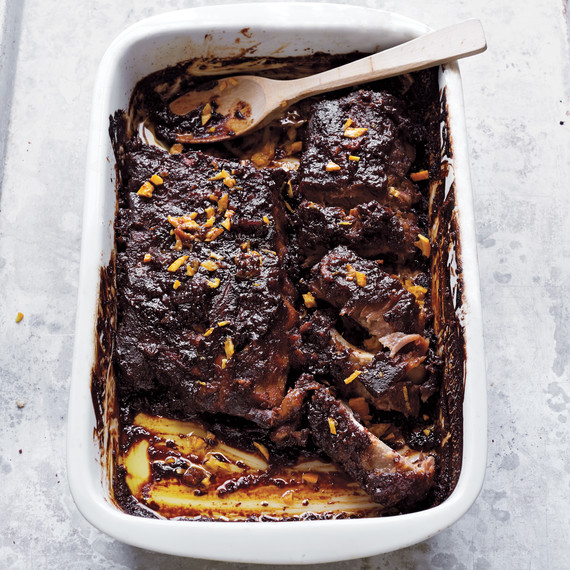 Tangerine Sticky Ribs
Pearson hadn't touched pork for a long time -- until she tasted this: "It smelled so good, I couldn't help myself!" The comfort-food favorite gets an Asian spin from a tangy marinade of orange-blossom honey, hoisin sauce, sesame oil, Szechuan peppercorns, and Chinese five-spice powder. Two fruits' worth of peel in the sauce -- plus a scattering on top -- offsets the richness of the meat.
Get the Tangerine Sticky Ribs Recipe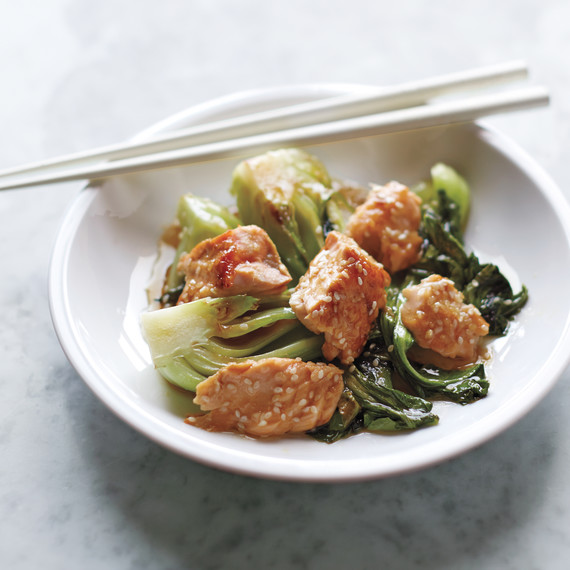 Yuzu-Glazed Salmon
The yuzu is a relative of an Asian breed of mandarin orange. Its rind is yellow-green, and its unique taste touts hints of lemon and grapefruit. For this dish, blend yuzu juice with soy sauce, yellow miso, and maple syrup, then drizzle the mixture over salmon. Bake it all in a parchment parcel with sesame seeds and bok choy. The result is a savory meal with touches of tart and sweet.
Get the Yuzu-Glazed Salmon Recipe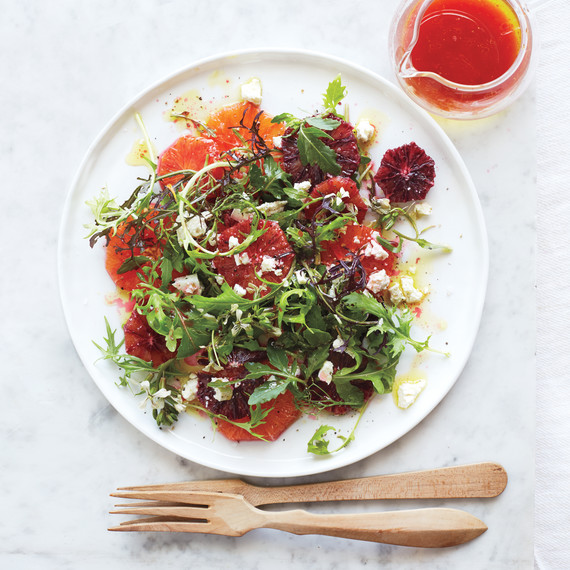 Cara Cara and Blood-Orange Salad with Ricotta Salata
When the friends set out to create a salad, they wanted one that "looked and tasted beautiful." Mission accomplished: Deep-red blood oranges bring an earthy tartness; pink Cara Caras offer a sweeter spin. Juicy and refreshing, both are the perfect match to the salty cheese and mixed greens. A splash of olive oil and some blood-orange juice are all you need for dressing.
Get the Cara Cara and Blood-Orange Salad with Ricotta Salata Recipe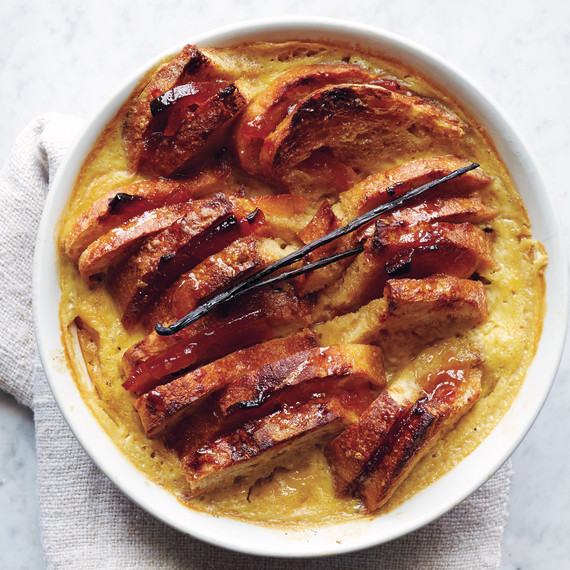 Valencia-Orange Bread-and-Butter Pudding
This unabashedly rich dessert celebrates bread pudding from Aikman-Smith's native Scotland and citrus from her adopted home state. Country-style white bread is slathered with butter and marmalade (Aikman-Smith makes her own from Valencia oranges, but you can use one from a jar), then soaked in a creamy custard and baked. Serve the pudding with creme fraiche, for dolloping on top.
Get the Valencia-Orange Bread-and-Butter Pudding Recipe
Key Lime Pie
The filling in this uncomplicated graham-cracker crust features freshly squeezed Key limes, which are smaller and rounder than the more widely available Persian ones. (You can also buy the juice bottled.) Topped with whipped cream and garnished with a tropical mix of lime zest and toasted dried coconut flakes, the dessert is sure to transport you to warmer days.
Get the Key Lime Pie Recipe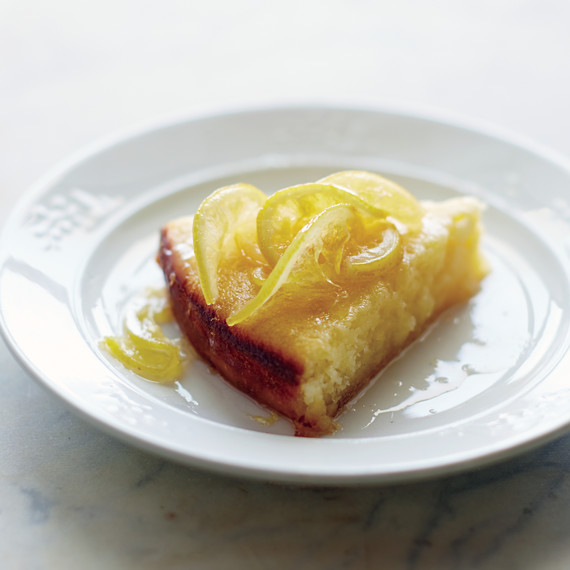 Lemon Gateau
This sunny cake is coauthor Victoria Pearson's go-to dessert. "It's super-easy and the sugar syrup you make with the lemons soaks into the cake, so it's very moist and very aromatic," she says. It's delicious plain -- but you can also top it off with candied lemon slices to make a bright finish for a dinner party.
Get the Lemon Gateau Recipe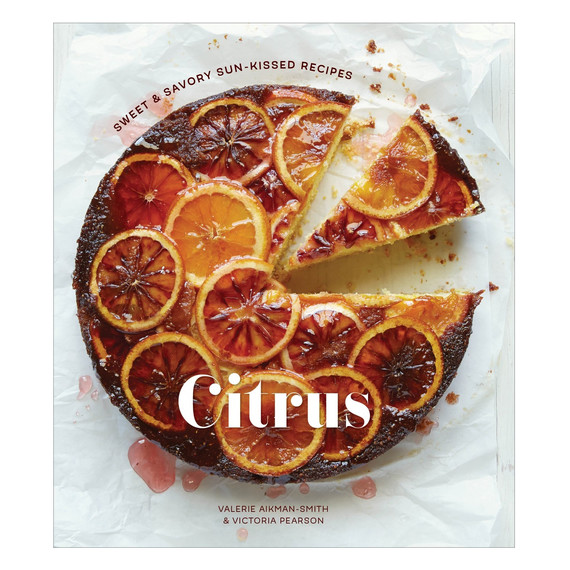 Recipes reprinted from Citrus: Sweet & Savory Sun-Kissed Recipes. Copyright © 2015 by Valerie Aikman-Smith. Photos © 2015 by Victoria Pearson. Published by Ten Speed Press, an imprint of Penguin Random House LLC.