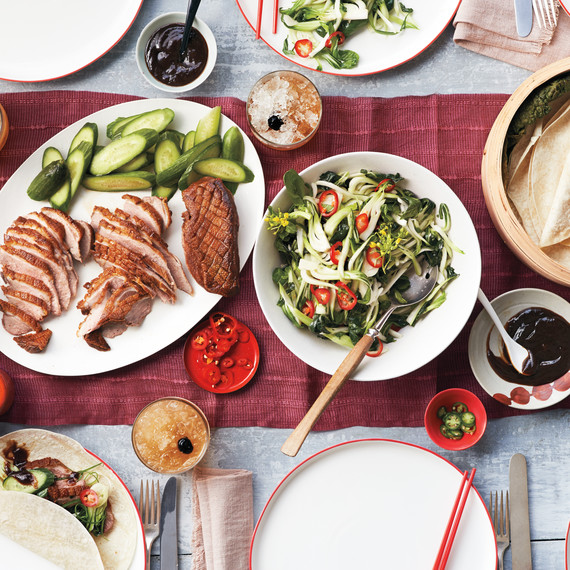 Crisp, lacquered Peking duck is a beloved restaurant dish and for good reason. It makes a delicious hands-on meal (you roll up the meat in mu shu pancakes with tangy hoisin sauce), but preparing it is traditionally a long, complex process. Our shortcut, made with duck breasts, delivers big flavor and all of the fun -- in under an hour. Invite friends to share in the feast. Start the evening off with a pitcher of whiskey cocktails -- a festive punch with punch -- and end with cups of green tea and sliced tropical fruits.
Get Cooking
Make Ahead
For the slaw, you can slice the bok choy and chiles one day ahead and refrigerate them in separate containers. Preparing the slaw up to eight hours in advance is actually recommended, since its flavors marry with time. You can also make and refrigerate the whiskey-sour mixture the morning of the party.
Serve
Thinly slice the duck just before serving. Mu shu pancakes steam quickly; warm eight at a time so they will stay pliable.
Keep dessert casual and carefree: Slice up a few tropical fruits -- we like mangoes, papayas, and kiwifruits -- and arrange them on a platter or tray.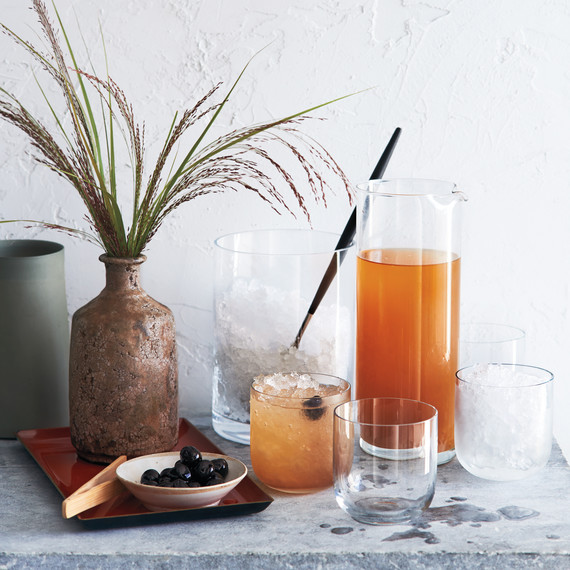 A pitcher of drinks means the host doesn't have to be the bartender, too; orange marmalade and lime juice flavor these whiskey sours.
Get the Marmalade Whiskey Sours Recipe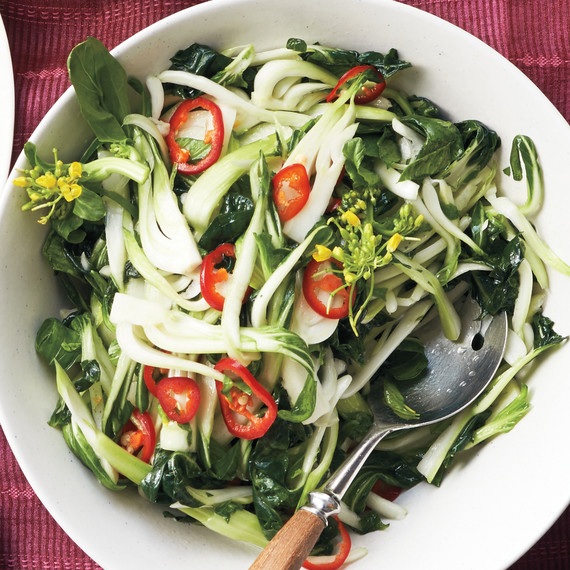 The six-ingredient slaw makes a light accompaniment to the rich duck.
Get the Baby Bok Choy Slaw Recipe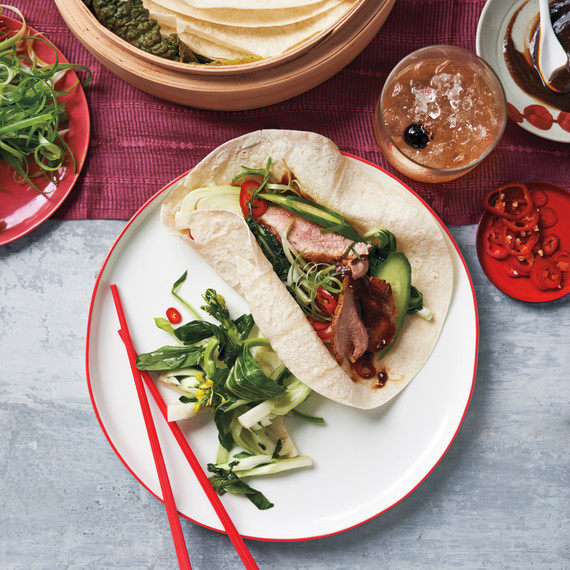 Traditional Peking duck is a complex and lengthy preparation that takes place over several days. We've streamlined the recipe to make it easily doable and delicious for the home cook.
Get the Peking Duck Recipe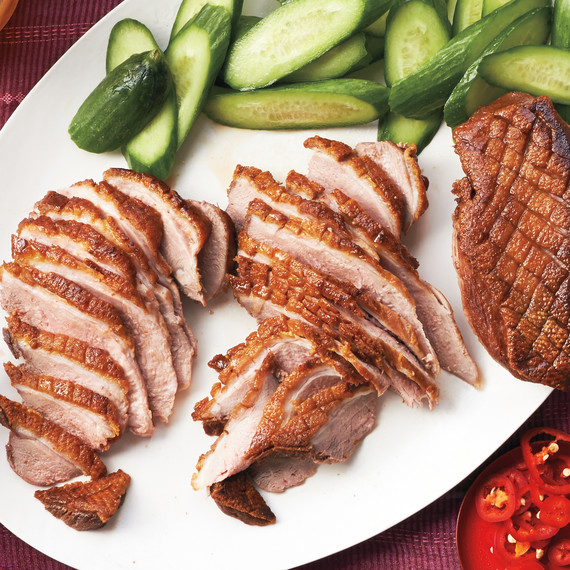 How to Score a Duck Breast
To render the fat from a duck breast and ensure crisp skin, use a sharp knife to score the fat side of each breast half in a 1/2-inch crosshatch pattern. Be sure to slice entirely through the skin and fat, but don't penetrate the meat or it may dry out and overcook.