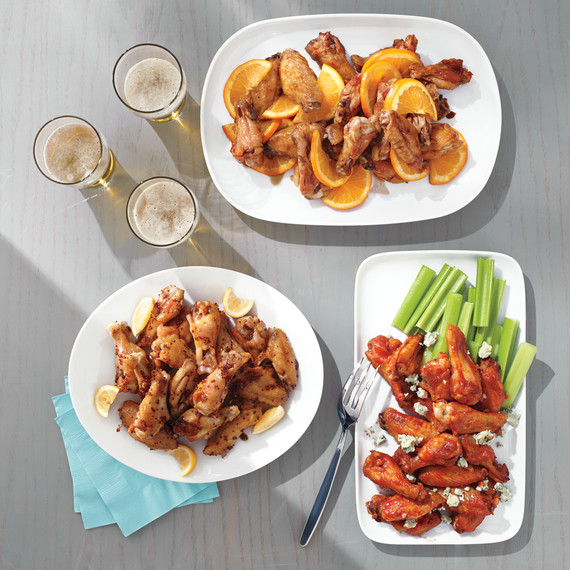 These wings are baked, which saves the stovetop for making other snacks and simplifies the cleanup for you. Also, baked wings are totally hands off—so much easier than hovering over a deep fryer. Another bonus is no fat is added, as the wings cook in their own fat in the oven. We aren't claiming they're healthy, just that they're addictive and less oily than the typical deep-fried version.
Plus, you can make these wings in advance and reheat them when guests arrive. The maple-Dijon wings are reheated as part of the recipe. For the Sriracha-Buffalo or sweet-and-sour orange wings, warm them in a 350-degree oven until heated through, about 10 minutes. Game day and beyond, you must try these recipes!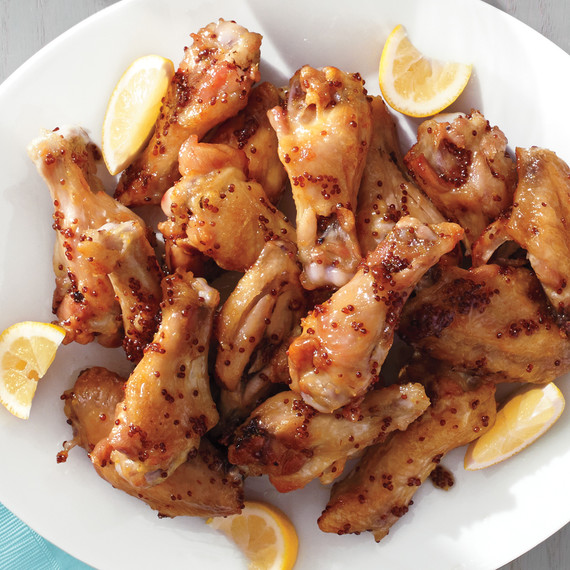 Maple-Dijon Chicken Wings
Inspired by the classic honey-mustard combo and by chicken with mustard sauce, this three-ingredient recipe is an ode to grainy mustard and its new best friend, maple syrup. Serve with lemon wedges to balance out the spicy sweetness.
Get the Maple-Dijon Chicken Wings Recipe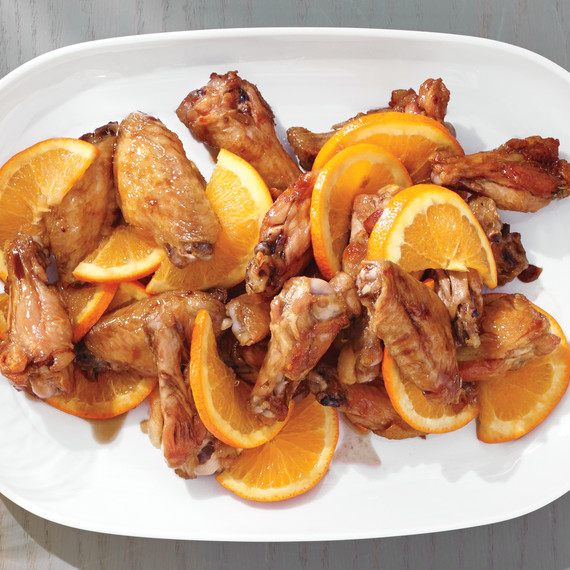 Sweet-and-Sour Orange Chicken Wings
Orange chicken is a Chinese takeout sensation, but these wings are tastier and so much easier to make at home. They're made with fresh ingredients, and the most surprising part: there's no orange in the sauce. Tossing the wings with the sauce and orange slices provides plenty of zesty orange flavor—and makes these one of those 'you-can't-have-just-one' recipes.
Get the Sweet-and-Sour Orange Chicken Wings Recipe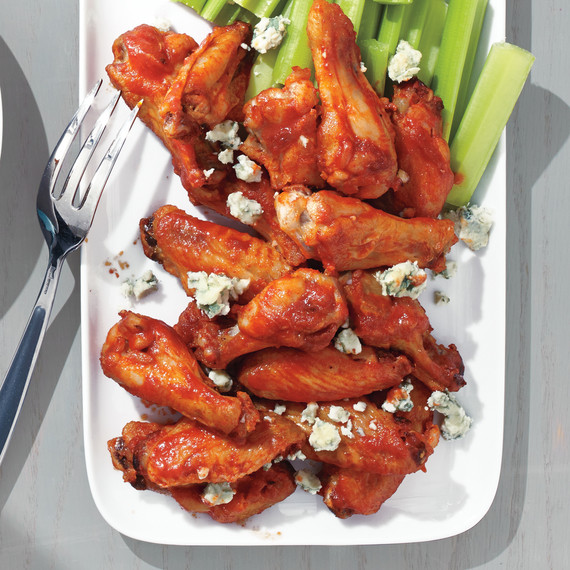 Sriracha-Buffalo Chicken Wings
Our upgrade on the classic Buffalo wings made with Frank's RedHot Sauce and butter remains a three-ingredient masterpiece, only the hot sauce is switched out for everyone's favorite spicy condiment, Sriracha.
Get the Sriracha-Buffalo Chicken Wings Recipe
Watch our Everyday Food host Sarah Carey whip up all three flavors of these delicious baked wings: